UK Purchase Titan and Viking Unmanned Ground Vehicles
Under Project Theseus, the UK Ministry of Defense (MoD) Defence Science and Technology Laboratory (Dstl) have procured five test-bed unmanned ground vehicles (UGVs). Contracts have been awarded to Horiba Mira for three of their wheeled Viking UGVs and to QinetiQ for two tracked Titan platforms in a deal worth a reported £5 million.
Project Theseus is the MoD's trials program for "…the development and operational field experimentation of autonomous logistic resupply systems". Dstl commented that "The systems were chosen as technology demonstrator prototypes for representative field testing and data collection based on their state of development and the capabilities demonstrated during the Autonomous Last Mile Resupply (ALMRS) project." ALMRS was a previous Dstl innovation challenge that led to the development of the Viking.
The test-bed vehicles will be trialed by Aldershot's Combat Service Support Training and Development Unit in an effort to 'de-risk' a future procurement for the MoD's Joint Tactical Autonomous Resupply and Replenishment (JTARR) requirement. The JTARR is also being informed by the US Coalition Assured Autonomous Resupply program for self-drive resupply vehicles.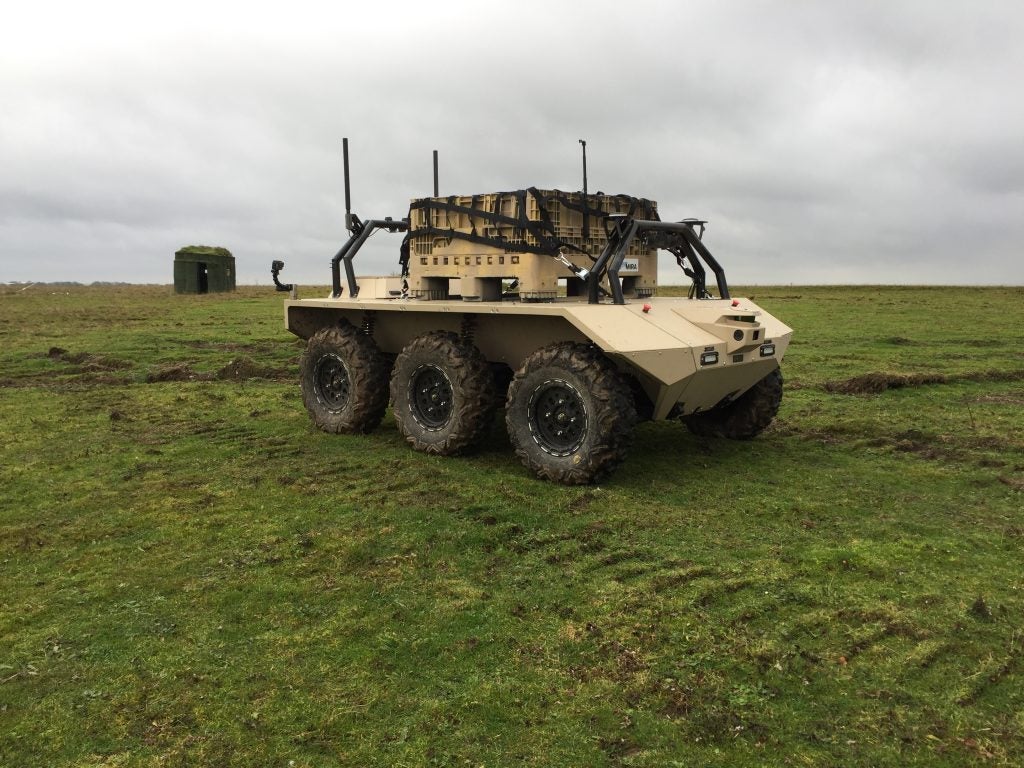 Dstl noted in a MoD press release:
"Maintenance is one of the aspects we will be exploring during the planned trials to inform requirements development and setting for the potential Joint Tactical Autonomous Resupply/Replenishment programme. Note that the systems being purchased are prototypes and therefore will not provide a definitive answer, they will however provide an early indication of the skills and facilities that will be required for their operational use."
The wheeled 6×6 Horiba Mira Viking has an operational range of 200 kilometers using its hybrid drive (or 30 kilometers using an electric drive for silent operation) and can carry up to 800 kilograms of stores. The tracked Titan is a modified variant of the Milrem THeMIS developed jointly by Milrem Robotics and QinetiQ North America and offers a payload of between 650 and 900 kilograms dependent on module. The Titan also offers silent operation using an electric drive to a 20 kilometer range or 100 kilometers using its diesel / electric hybrid drive.
The Horiba Mira Vikings are due to be delivered mid-2020, whilst the Titans are scheduled for late-2020. A video is available on YouTube showing both platforms being put through their paces (unfortunately set to a ridiculously twee soundtrack).