SORD to Develop Concussion Reduction Helmet for Australian Army
Tactical equipment manufacturer SORD Australia has been awarded a $338,000 AUD contract to develop a concussion reduction in multiples (CRCX) helmet for the Australian Army. The aim of the design is to reduce the impact of traumatic brain injury (TBI) on soldiers.
Working alongside Horizon Defence Systems Pty Ltd and the University of Melbourne's Department of Biomedical Engineering, the helmet "…seeks to lessen the risk of traumatic brain injuries, which can be caused by concussion, blunt trauma, ballistic and blast events…" according to Minister for Defence Industry Melissa Price. The contract is part of $640 million AUD earmarked for Australian industry innovation via the Defence Innovation Hub.
"We continue to invest in innovation to ensure a smarter and stronger Australian Defence Force by supporting Australian small and medium enterprises to develop technology useful to the warfighter. This technology has the potential to enhance individual safety and reduce the long-term effects of concussive injuries on men and women in the Australian Defence Force."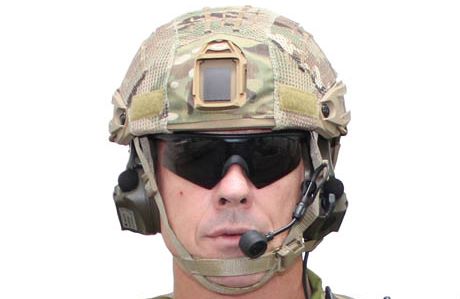 The University of Melbourne's Department of Biomedical Engineering will be assisting through modelling of brain injuries: "The University's research contribution will be conducted out of its Computer Assisted Rehabilitation Environment (CAREN) facility, a state of the art virtual reality biomechanical facility which is the first of its kind in the southern hemisphere," noted Deputy Vice-Chancellor (Research) Jim McCluskey.
He continued:

"We have developed a suite of computational and experimental biomechanical models to predict combined helmet / head responses under extreme loading scenarios. These models will be used by the CRCX helmet project team to help optimise different helmet designs and predict brain injury risks."
Traumatic brain injury has effected a reported 202,281 service members medically discharged from the US military between 2000 and 2010 according to the US Department of Defense's Defense and Veterans Brain Injury Center. TBI can be caused by the deformation of helmets from fragment or bullet strikes, explosive blast and overpressure and blunt trauma injuries.
The Australian Army is transitioning from its Enhanced Combat Helmet, a local variant of the Israeli RBH 303, to the Team Wendy EXFIL Ballistic helmet for Tier 2 and 3 combatants. Tier 2 includes combat arms such as infantry, sappers and special operations forces whilst Tier 3 relates to general service personnel not assigned to a combat arms unit.