Kuwait Refuses to Receive Airbus H225M/Caracal
On 12th February, the Kuwait's Ministry of Defense announced that two newly delivered H225M Airbus heavy helicopters suffered from technical issues. A special committee has to be set up in order to find any further issues with Airbus products.
Kuwait ordered 30 H225M (formerly known as the EC725 Caracal) multi-role utility helicopters with services and associated support in August 2016, during the visit of Jean-Yves Le Drian, the then French Minister of Defense, to Kuwait. Previously Airbus supplied Kuwait forces with both Gazelles and Pumas. The helicopters were to perform search and rescue operations, support maritime operations as well as maintain its main role of transporting troops. 24 aircraft were ordered for the Kuwaiti Air Force, with the remaining six ordered for the National Guard. With this purchase, Kuwait became the seventh nation along with Brazil, France, and Thailand to obtain H225M.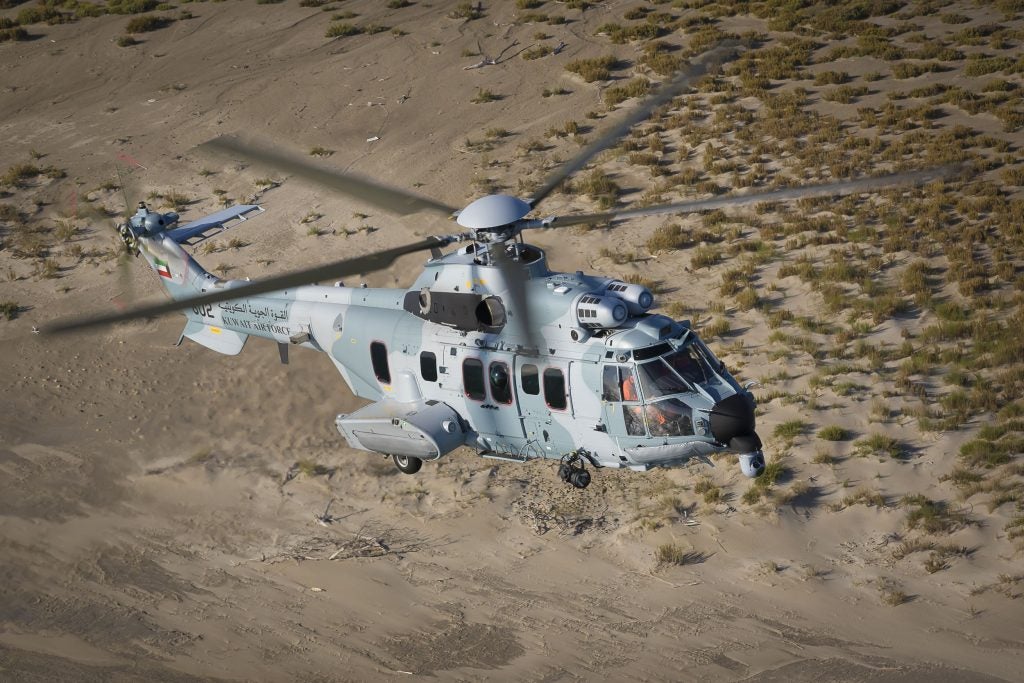 Three and a half years later the Kuwait Ministry of Defense announced that in two of H225M/Caracals delivered technical issues with engines had occurred. Further deliveries were suspended immediately and the Armed Forces of Kuwait announced the formation of a committee to look into the details of the mechanical failures.
According to the Kuwait Times, the parliamentary opposition is frustrated over the development of H225M delivery. The controversial $1.2 billion deal is already under the investigation by the country's Anti-Corruption Authority.
Additional helicopters will be delivered to Kuwait in early March, however, the Armed Forces demand an explanation for the issues from Airbus. MP Al-Humaidi Al-Subaei has already threatened that if more technical issues are found in the new batch of helicopters, he is ready to "grill" the Minister of Defense.
The current situation surrounding the Kuwaiti H225M/Caracals is an matter of discussion for Airbus and the Kuwaiti government. The technical issues found in H225M could potentially lead to cancellation of the order. This would be a blow Airbus who are competing in a strong long-range heavy helicopter market which includes Lockheed-Martin's Blackhawk and Leonardo's AugustaWestland offerings.