Paratroopers from Belarus and Russia Complete Joint Military Exercise
Russian and Belarusian airborne forces participated in a joint tactical exercise in Western Russia starting on 18th February through to the 20th. The exercise was held at the Strugi Krasnyye and Zavelich ranges and the Kislovo landing site, near Pskov Russia. Pskov is just 12 miles from the Estonian border. Following opening ceremonies on Thursday 17th February, the exercise started the next day. The maneuvers were conducted under the leadership of Major General Igor Kapliy, the commander of the 76th Guards Air Assault Division.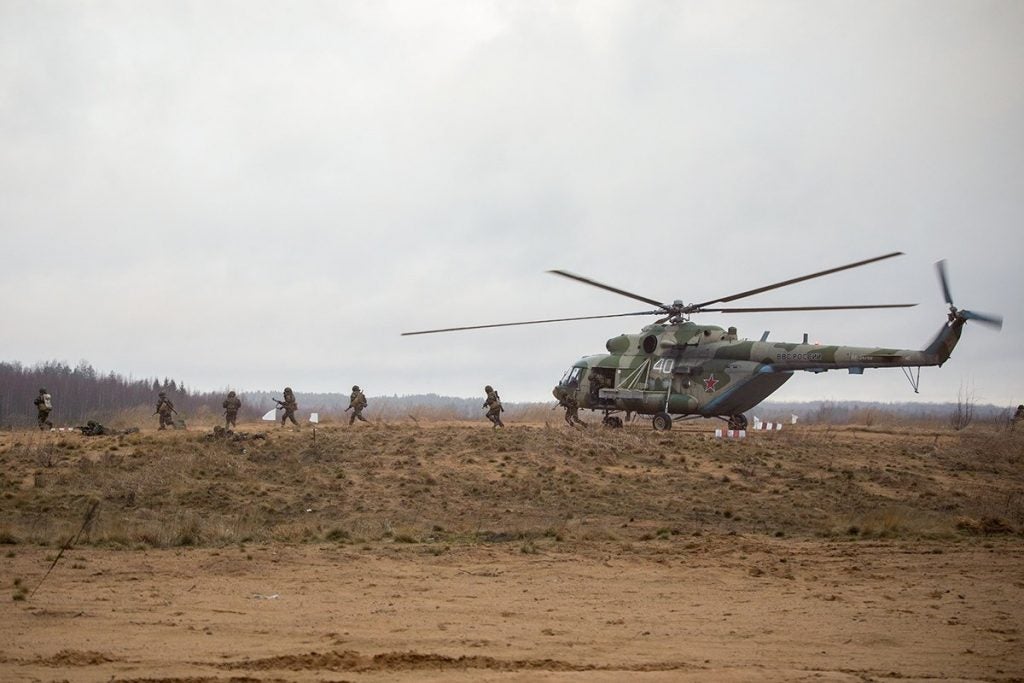 More than 350 Russian military personnel took part in the exercise, alongside 80 Belarusian Special Operation Forces paratroopers. The Russian Defense Ministry reported that the troops were supported by up to 100 combat vehicles. Air support was provided by two Mi-24 helicopters and eight Mi-8 helicopters from Russia's Western Military District, as well as four IL-76 aircraft from the Russian Aerospace Forces. BMD-2 airborne infantry fighting vehicles, K-52 helicopters, T-72B3s tanks and self-propelled NONA-S and towed NONA-M1 mortars were also used.
The Russian force was made up of the 76th Guards Air Assault Division and included paratroopers from the 234thBlack Sea Airborne Assault Regiment vis-à-vis their Belarusian counterparts. The prestigious 76th Guards Air Assault Division have played a significant role in Russian military operations. The guards in Pskov have routinely conductedmilitary exercises with their Belarusian special operation counterparts over the years.
The Russian guards are an important and active component of the Russian military and are more heavily armed than their Eastern Russian counterparts – equipped with airmobile vehicles, like the BMD-2. Russian reliance on airborne units in recent conflicts in Crimea and Eastern Ukraine, as well as the historical importance of this paratrooper division, means that these troops train at a higher frequency than others and receive newer equipment.
The maneuvers included landing a tactical force, reconnaissance work, the deployment of airmobile vehicles, and the defeat of a simulated enemy. The exercise ended with a closing ceremony on the 21st.