Pentagon Budget News on Stryker and Bradley
Stryker Infantry Combat Brigades will receive more upgunned Stryker Dragoons but plans to fit Iron Fist APS (active protection system) to Bradley has been cancelled. 42 additional Lethality Mission Equipment Packages (MEP) featuring the 30mm XM813 Bushmaster are to be procured, adding to the fleet of M1296 DVH (double V-hull) A1 or Stryker Dragoon variants.
The Army is allocated to spend some $847 million USD upgrading 154 base Strykers to DVH standard, increasing survivability against mines and improvised explosive devices whilst also purchasing the 42 MEP upgrades and ensuring a second battalion of Stryker A1 SHORAD Short-Range Air-Defense platforms.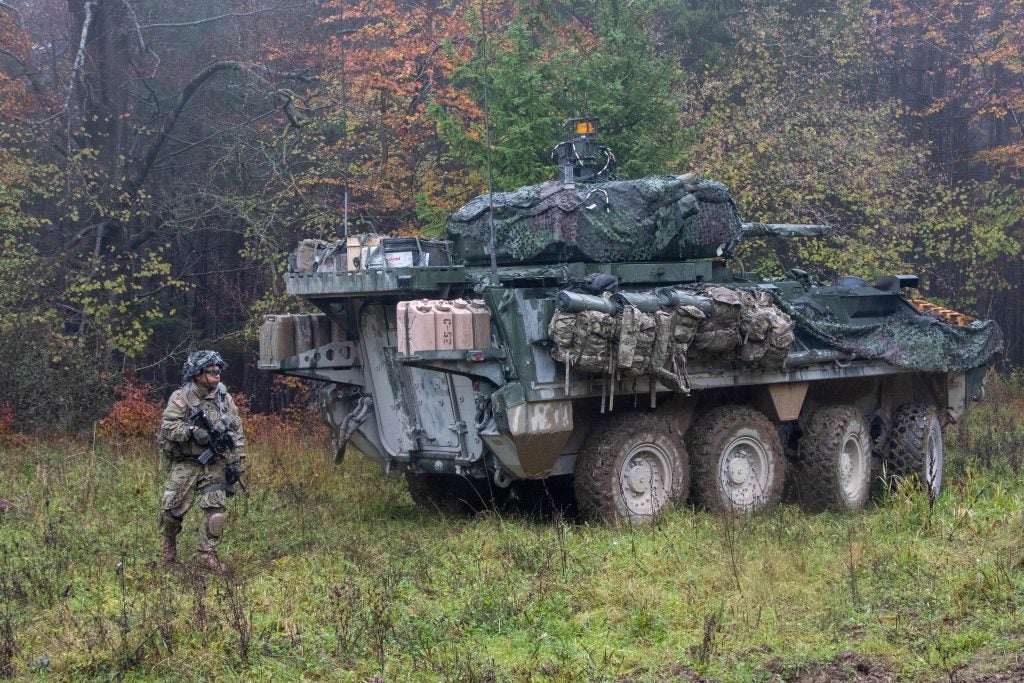 The loss of the Israeli Elbit Iron Fist Light Decoupled ((IF-LD) hard-kill APS for the Bradley fleet is another blow to the troubled infantry fighting vehicle (IFV). With the recent cancellation and reboot of the OMFV (optionally manned fighting vehicle) program putting back a Bradley replacement by a likely decade, it appears the Bradley will continue to soldier on without APS for the foreseeable future.
In an interview with Jane's the Army's Bradley Program Manager noted that "our original plan was very aggressive, where we were going to test and produce the systems simultaneously in an effort to meet our first unit equipped date in fourth quarter 2021, but due to the funding impact to the Bradley programme, we have had to go back and re-evaluate our schedule."
APS is now seen as essential to improving survivability of tanks and IFVs operating in the direct fire zone of any potential peer or near-peer conventional conflict. The Stryker has also proved difficult to adapt to APS with the Iron Curtain system failing integration tests. StrikeShield APS from Rheinmetall Protection Systems is currently undergoing testing on the Stryker platform as previously reported by Overt Defense.
Bradley was due to see the first unit equipped with Iron Fist enter service next year, however, with zero funds allocated, it appears the program is on hold although the service requirement still exists. The integration of the Iron Fist APS has been hampered by the inability of base model M2A3s to generate sufficient power to employ the APS launchers. A fix in the form of the M2A4 with a new auxiliary power plant is seeing Bradleys upgraded to increase its power-to-weight ratio allowing both an increase in maneuverability and the option of powering an APS.