The procurement of the Oshkosh Joint Light Tactical Vehicle (JLTV) for the US Army is in troubled waters with the Army looking for a new manufacturer to provide competition and drive Oshkosh's prices down. Just under 50,000 JLTVs are planned to be eventually procured by the Army but production rates have been regularly reduced due to cost.
The JLTV's Technical Data Package which provides everything a competing manufacturer would need to produce the JLTV is owned by the Pentagon (they purchased it from Oshkosh in 2016) and thus the option exists for the tender to be put up for re-competition with the aim to drive down procurement costs. The 2021 Pentagon budget has reduced JLTV spend and makes reference to a "competitive follow on contract award anticipated in FY 2022" after a "new competitively awarded contract."
Indeed the first Industry Day is being held next week to provide potential competitors with an "… understanding of the JLTV design and provide early insight into the Government's planned approach to awarding a best value contract for the Follow-On JLTV Family of Vehicles (FoV) production contract." Army Secretary Ryan McCarthy also announced last week a new study to be commissioned on the actual numbers of JLTVs required for the Army, further casting the platform's long-term future in doubt.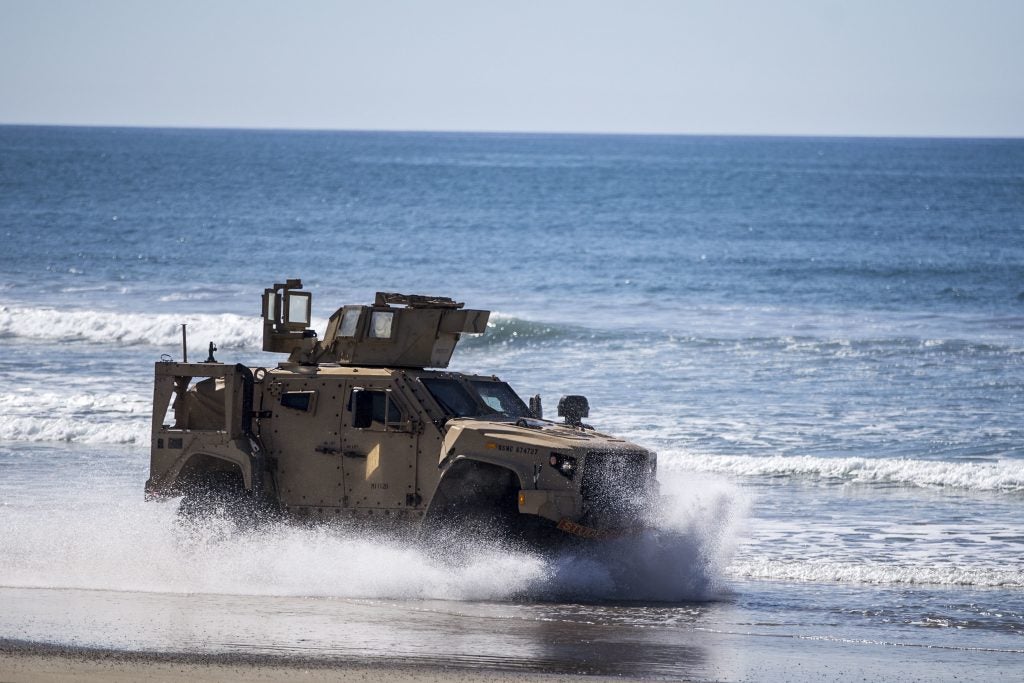 Along with price there have been questions over the suitability of the design for peer and near-peer warfare rather than the counterinsurgency environment the US military has experienced over the last two decades (Secretary of Defense Mark Esper even claimed last year that the JLTV was "designed for a different conflict"). Whilst the JLTV provides excellent protection against improvised explosive devices, critics argue that it is too big and too heavy to support fast-moving expeditionary capabilities.
Several NATO allies have purchased the platform including Lithuania with an order for 500 vehicles and Slovenia with an initial purchase of 38. The biggest potential deal remains the British Army's Multi Role Vehicle -Protected (MRV-P) program set to replace a range of vehicles principally those purchased as urgent operational requirements for service in Afghanistan such as the Foxhound and Husky.