The First New Leopard 2A7s Arrive at Denmark's Jutland Dragoon Regiment
On February 5, the first Leopard 2A7 main battle tanks for the Royal Danish Army's Jutland Dragoon Regiment arrived at the regiment's Dragoon Barracks in Holstebro. This follows the handover ceremony of the first Leopard 2A7s for the Royal Danish Army in October last year.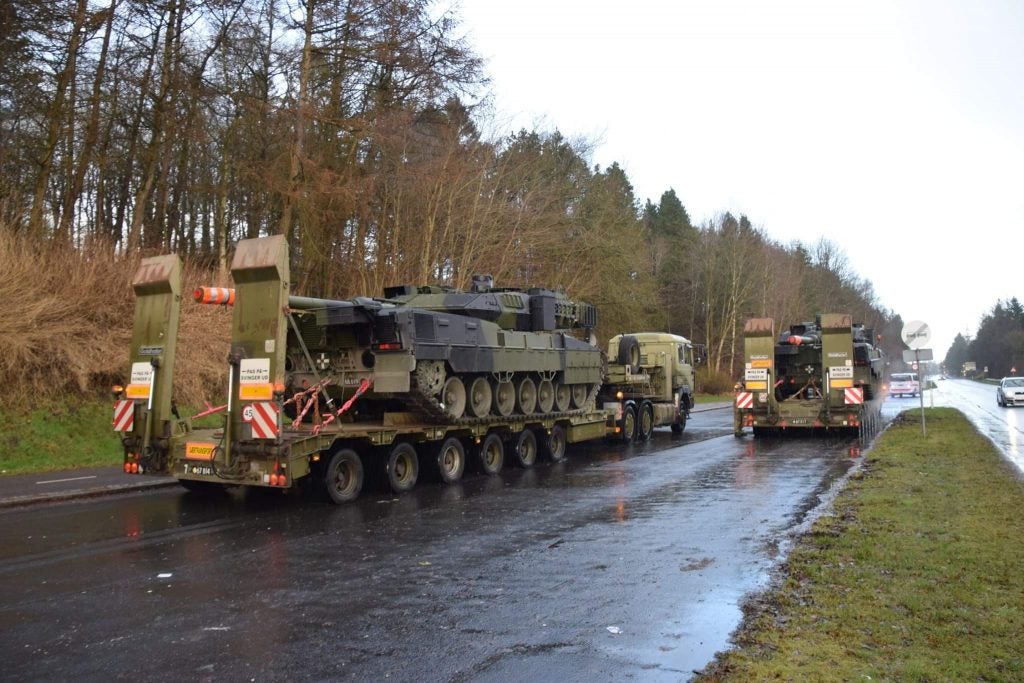 The Leopard 2A7s were transported by low loader to a rest area on the Skernvej highway, where they were unloaded. The Leopards then drove onto the Ringvejen (Holstebro's ring road) and then through the main entrance of the garrison. They then drove around the barracks compound before parking in front of Building 135 of the barracks.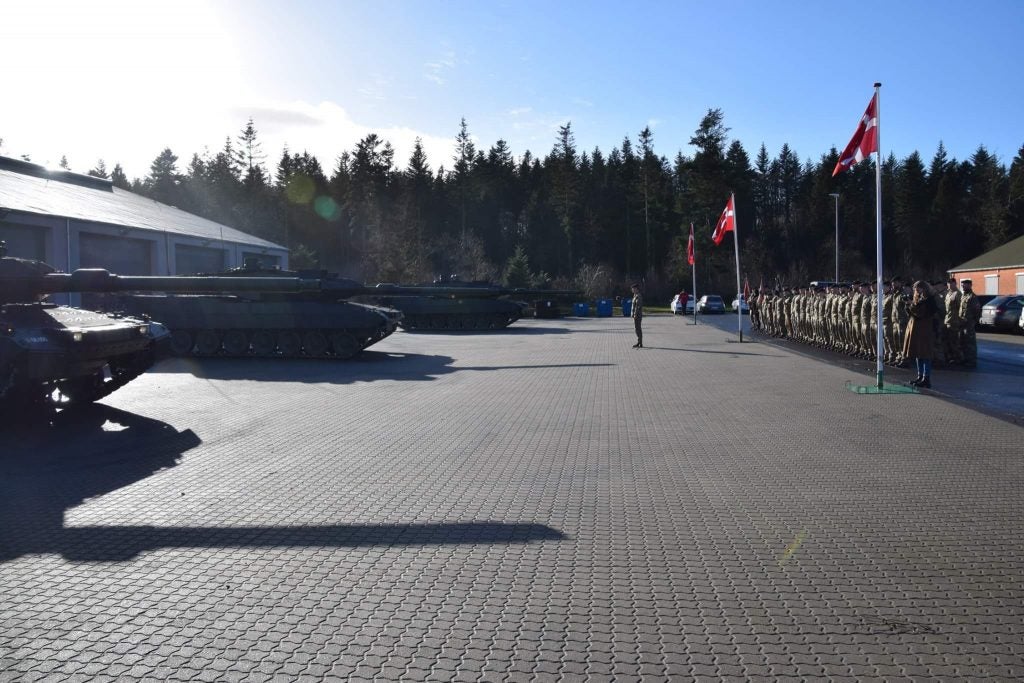 The commanding officer of the Jutland Dragoon Regiment, Colonel Anders Poulsen, gave a speech commemorating the arrival of the Leopards. He described the day as historic, with the arrival of the new Leopards being a new milestone in the history of the regiment. Colonel Poulsen noted that the manner of the Leopards' arrival was similar to that of the Centurion tanks previously operated by the regiment, and that the regiment was once again operating state of the art tanks, just as when the Centurions were first delivered. He concluded his speech saying that the Leopard 2A7 is one of the world's best tanks, to be operated by some of NATO's best tank crews, and that "it can only be good".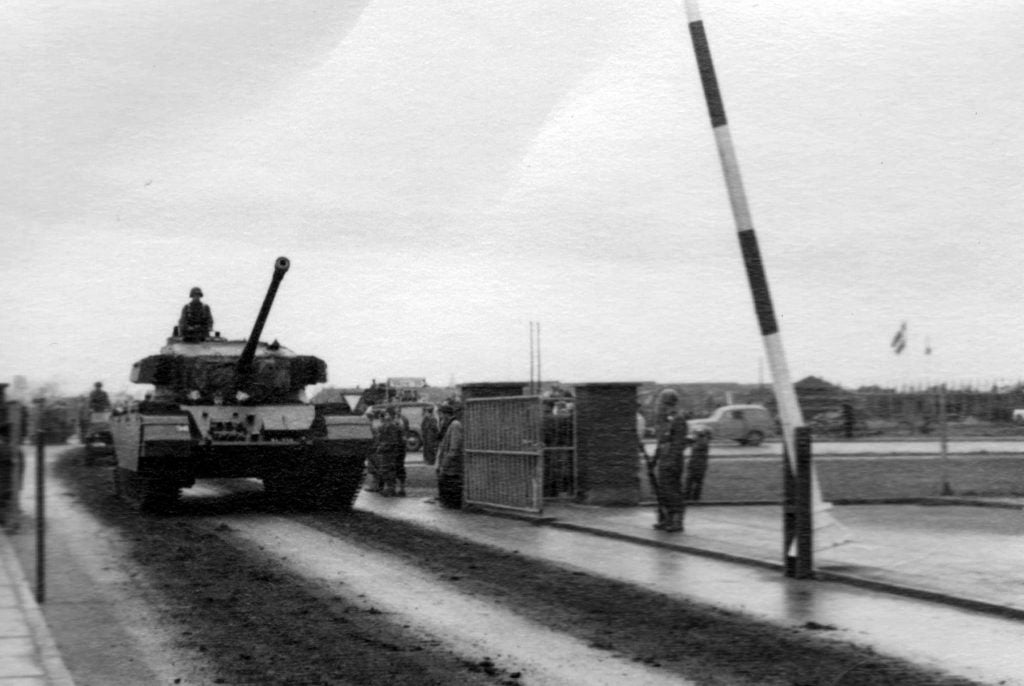 The commander of the Regiment's Armored Battalion, Lieutenant Colonel J. Møller-Pedersen, gave a speech as well. The Lieutenant Colonel thanked the soldiers of the Armored Battalion for their excellent work and perseverance, which allowed for good progress to be made in training for the new tanks. He described the progress as a feat not often accomplished with similar projects, and described the beginning of regiment operations of the Leopard 2A7 as the beginning of a great journey. He concluded by stating that he looked forward to getting started, and knew that he was not alone in feeling so.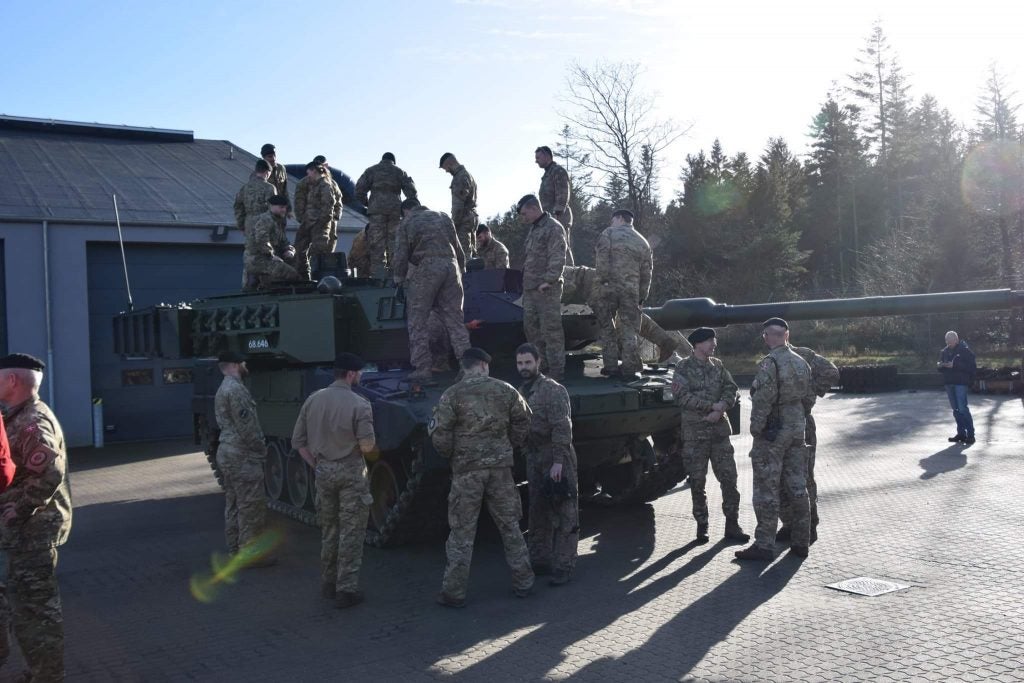 Following the speeches, a "touch the tank" session was held, as well as a barbecue for those present.
The Jutland Dragoon Regiment is the only regiment in the Royal Danish Army to operate main battle tanks. The new Leopard 2A7s have yet to be formally assigned to the tank squadrons of the Armored Battalion, but will be as more new tanks are delivered.
The Leopard 2A7s ordered by the Royal Danish Army are described as being comparable to the German Leopard 2A7V by Krauss-Maffei Wegmann, the manufacturer of the Leopard 2, but retain the 2A7 designation in Danish service.