SOCOM Wants 'Armed Overwatch' Light Attack Props
US Special Operations Command (SOCOM) are looking to order some 75 'armed overwatch' light attack aircraft, a capability that the command has been requesting for a number of years. SOCOM will be holding industry days next month to provide potential suppliers with more details on requirements on what is expected.
The notification mentions that the aircraft are intended to; "provide Special Operations Forces deployable and sustainable manned aircraft systems fulfilling Close Air Support (CAS), Precision Strike, and SOF Intelligence, Surveillance & Reconnaissance (ISR) in austere and permissive environments."
The USAF have been conducting research into such aircraft for at least a decade to no avail despite SOCOM interest in the capability (the War Zone has been tracking the programs for years and has an excellent history here). The Air Force's Light Attack Aircraft (LAA) currently looks to deliver a handful of trial aircraft, reportedly Textron AT-6C Wolverines, however, it appears the LAA program will run independently of the SOCOM requirement.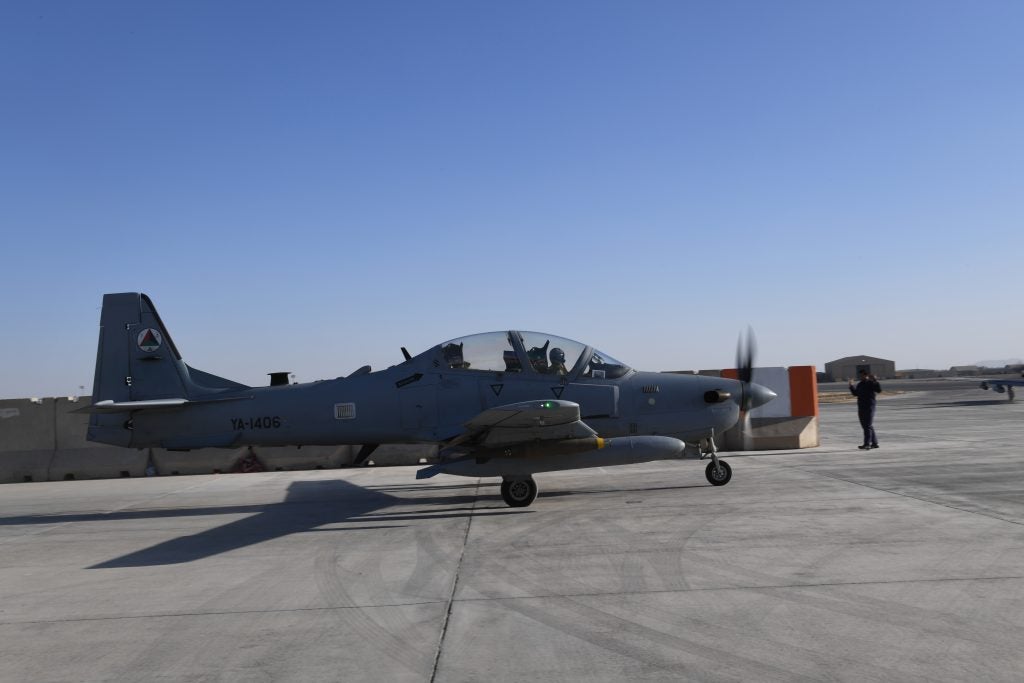 The LAA program is apparently at least partly designed to assist training of the Air Forces of partner nations. Ironically, the Afghan Air Force are currently flying Brazilian A-29 Super Tucanos operationally. Congress urged the USAF and SOCOM to work together in a statement last December to procure aircraft that could supplement the MQ-1, MQ-9 and AC-130 platforms that traditionally provide aerial overwatch for SOCOM ground forces. Turboprop aircraft could use airstrips that would not be suitable for the MQ series and offer a relatively inexpensive ISR and ground attack platform, fully owned and operated by SOCOM whilst also carrying more ordnance that a Predator or Reaper.
SOCOM have done their homework with Combat Dragon II, a program that saw two OV-10G Broncos of Vietnam fame flying operationally in Iraq in combat trials. The new requirement will see manufacturers' prototypes tested under a competitive tender operating as "…CAS, Armed Reconnaissance, Strike Coordination & Reconnaissance, and Airborne Forward Air Control. This prototype initiative is to demonstrate an Armed Overwatch prototype. The follow-on contract is expected to be an Indefinite Delivery/Indefinite Quantity (IDIQ) with a base 5-year ordering period and 2-year option ordering period and an estimated quantity of 75 aircraft with associated support."