Finland and Latvia To Jointly Develop Patria Derivative
On 29 January, the governments of Finland and Latvia signed a Technical Arrangement to launch a joint development program for sustained army mobility enhancement. The document was signed by the Finnish Minister of Defence, Antti Kaikkonen, and the Latvian Minister of Defence, Artis Pabriks. This follows the signing of a non-binding letter of intent between Finland, Latvia and Estonia on 17 December, to create a common armored vehicle system.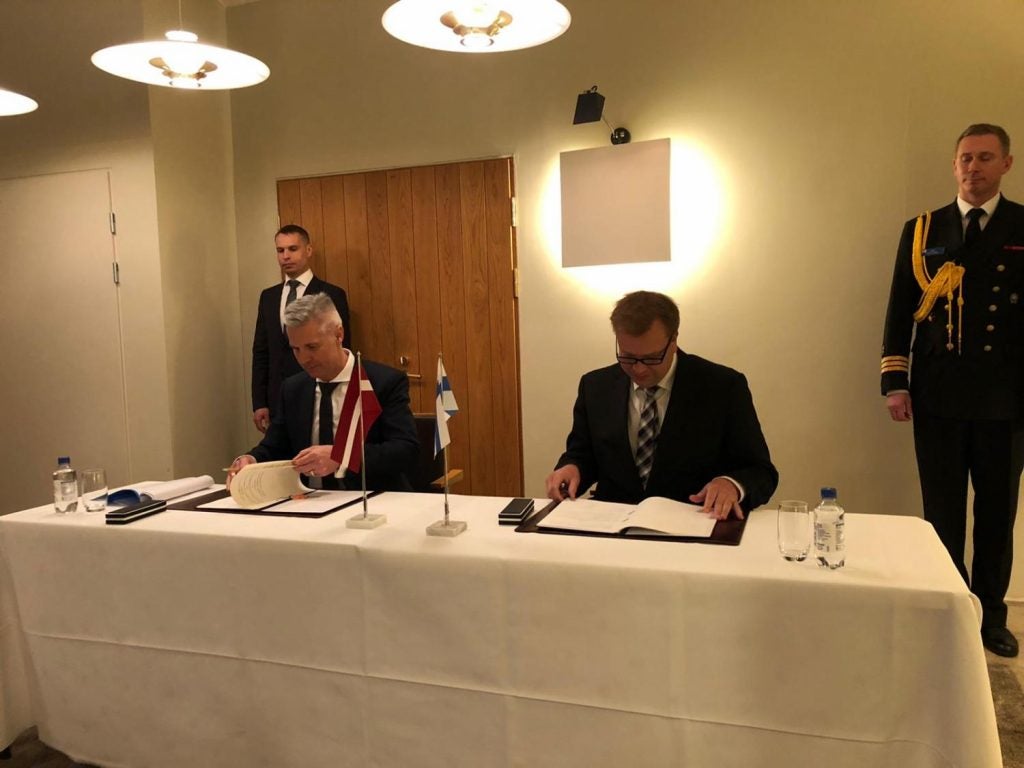 According to both governments, the development of a common armored vehicle system will be beneficial to mobility, cost-efficiency, interoperability and security of supply for militiaries participating in the development. The base platform to be used for the development of the common armored vehicle system will be the 6×6 variant of the Finnish Patria Armored Modular Vehicle (AMV). Pabriks spoke on the reasoning for developing a derivative of the Patria:

"The needs of our armed forces are similar, but not identical. Through mutual discussion we concluded that the market doesn't have a vehicle platform that fulfills all the needs, so we made the decision to begin a research and development program based on the Patria 6×6 platform."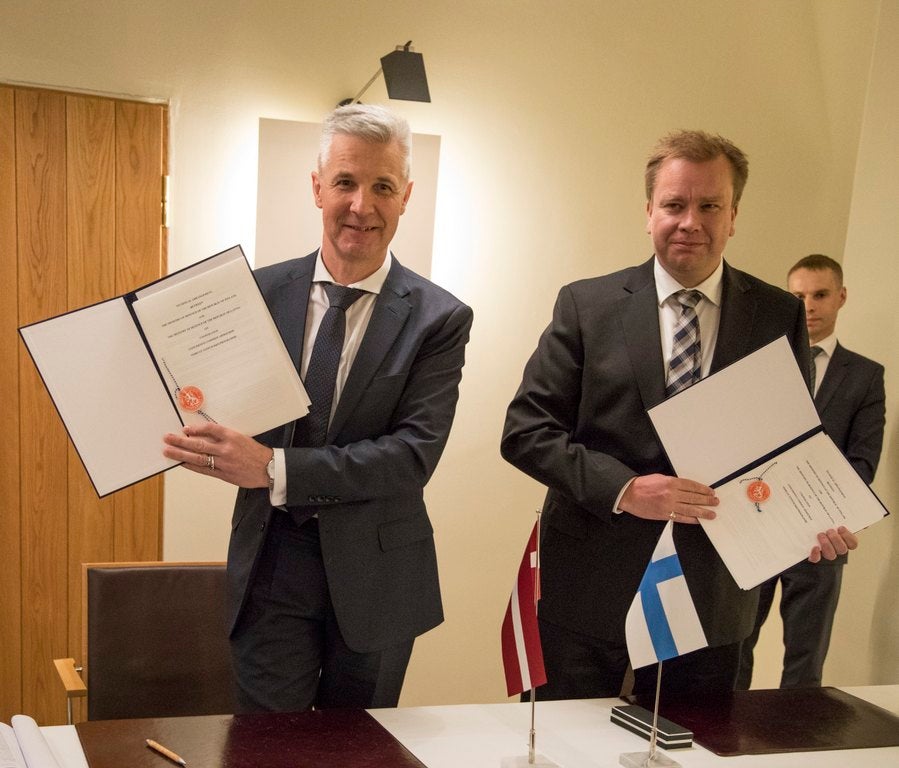 The joint development program will be open for other nations to join, with Kaikkonen commenting at the signing event:

"At this stage, this is cooperation between Finland and Latvia, but the following phases allow also other countries to join the cooperation programme. This sets an excellent example of deepening defence cooperation between EU member states."

Jussi Järvinen, president of Patria's Land business unit, commented on the signing as well:

"This is an important opening for us, and we hope to see this new vehicle version in production as part of this programme. Patria 6×6 vehicle is our top-notch product combining excellent terrain mobility and ease of use. Long life-span and easy maintenance make it very cost-efficient. It adapts into several missions. Naturally, it would be great if there were also other countries joining forces with Finland and Latvia."

According to the Latvian Ministry of Defence, if the research and development stage goes smoothly, the Latvian National Armed Forces could receive new vehicles as soon as 2021. Deliveries of completed products are expected to be made yearly over the course of ten years.