Singapore's Littoral Mission Vessel Fleet Now Fully Operational
On January 31, the Republic of Singapore Navy (RSN) formally commissioned its last three Independence-class Littoral Mission Vessels (LMVs), RSS Fortitude, RSS Dauntless and RSS Fearless at Tuas Naval Base. Their formal commissioning now means that all eight members of the Independence class are now fully operational, just four and a half years since the launch of the lead ship, RSS Independence.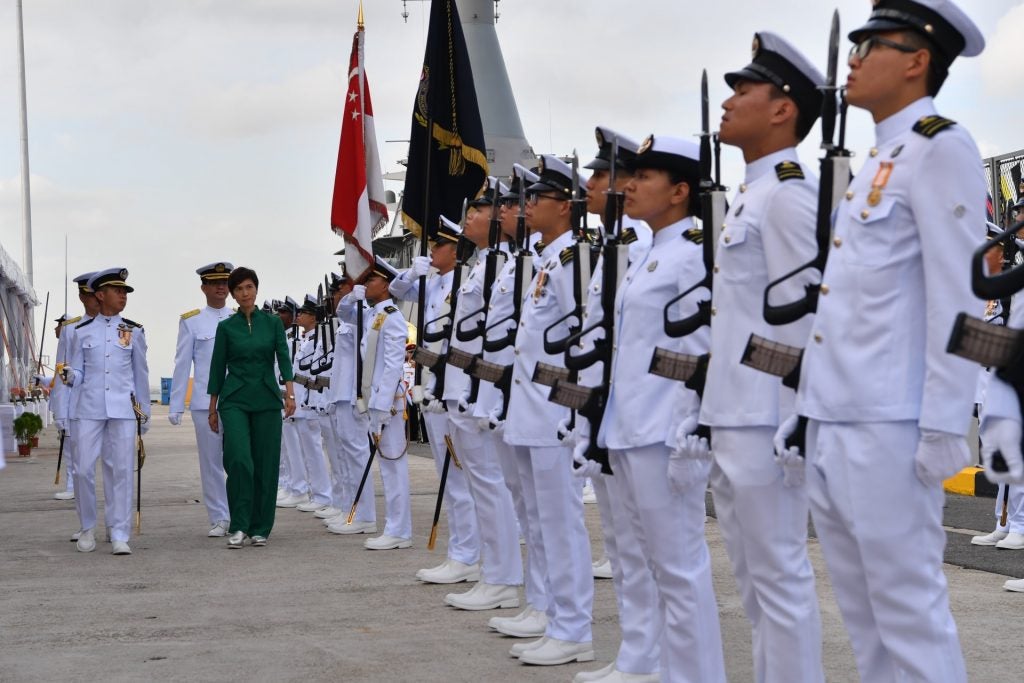 The commissioning ceremony was officiated by the Singaporean Minister for Manpower and Second Minister for Home Affairs, Josephine Teo. In attendance at the ceremony was the Chief of Navy, Rear Admiral Lew Chuen Hong, the Chief Executive of the Defence Science and Technology Agency, Mr Tan Peng Yam, the President and CEO of ST Engineering, Vincent Chong, the president of ST Engineering Marine (the builders of the Independence class), Ng Sing Chan and other senior officials from the Ministry of Defence and the Singapore Armed Forces.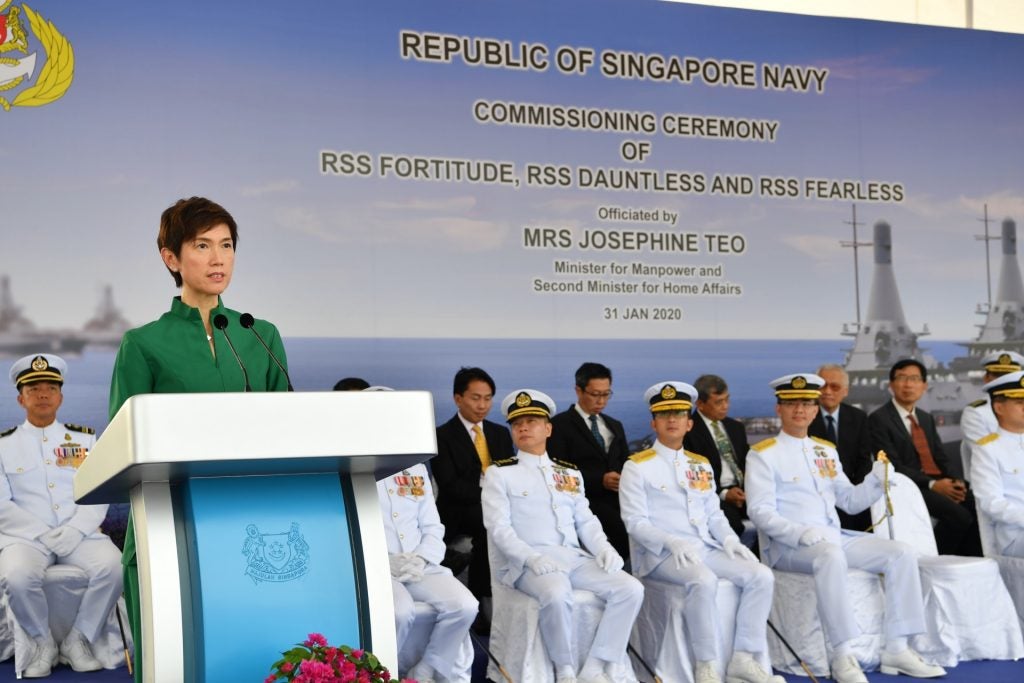 In her speech at the ceremony, Minister Teo spoke of how Singapore's reliance on maritime trade was both the means to Singapore's prosperity and a strategic vulnerability that necessitated a strong navy, stating that the LMVs would "play a vital role in strengthening the RSN's ability to defend our everyday".

She congratulated the RSN, the Defence Science and Technology Agency, ST Engineering and defence industry partners for successfully operationalizing all eight LMVs in four and a half years, describing it as an "outstanding feat that speaks volumes of your joint capability and expertise".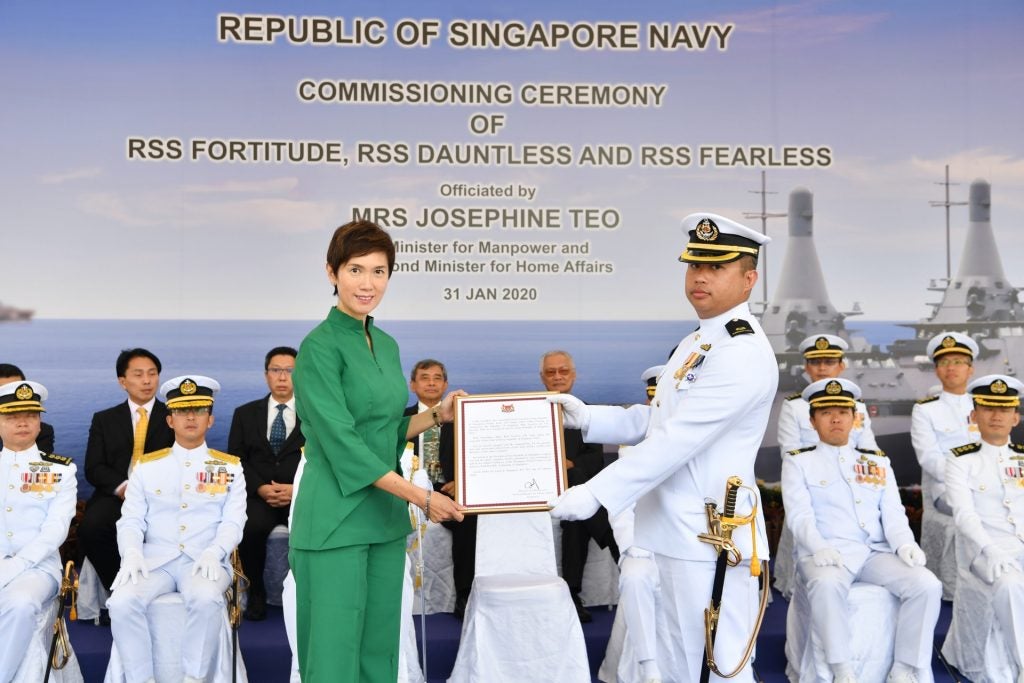 The LMV project commenced in 2010, with design and construction being completely carried out in Singapore. The Independence class is designed with the manpower limitations of the Singaporean Navy in mind, with improved sensor systems, automation and user interfaces to allow for enhanced situational awareness and decision making capabilities despite a small crew. The sensor suite of the Independence class is mounted inside the mast as well, better protecting them from the environment and allowing for easier maintenance access.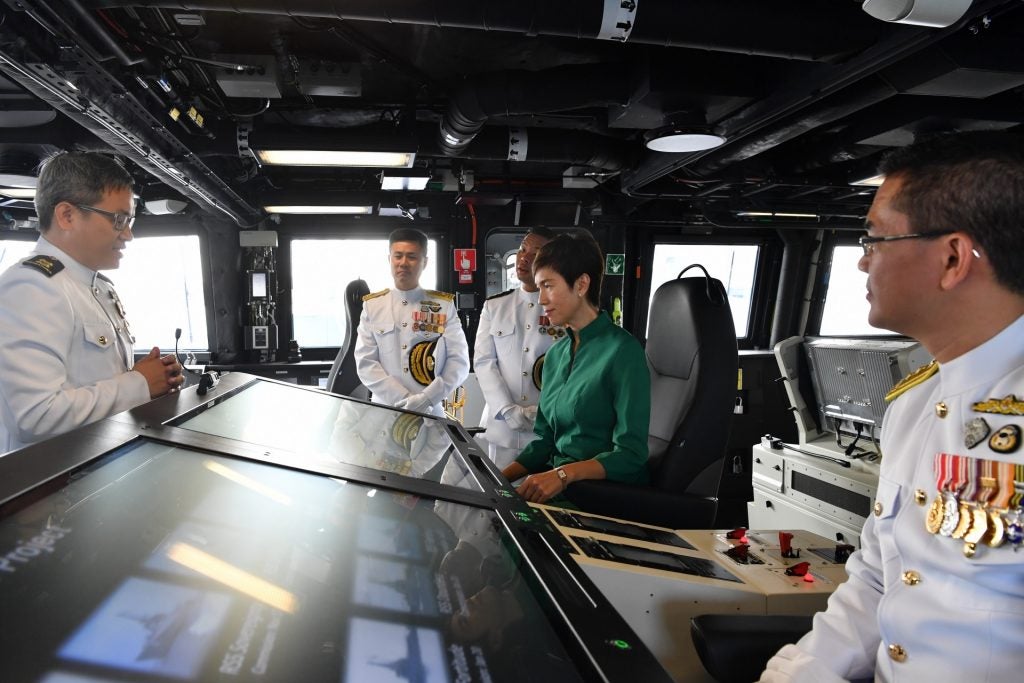 The eight Independence class LMVs will replace the Fearless-class Patrol Vessels in service with the RSN. Operational Independence-class LMVs already participate in RSN activities, such as security operations for the DPRK-US Singapore Summit in June 2018, rescue operations during the fire aboard the tanker Hoyu in November 2019 as well as exercises like the 2017 ASEAN Multilateral Naval Exercise in Thailand.