First Marine F-35C Arrives At MCAS Miramar
On January 21, the first F-35C Lightning II for the United States Marine Corps arrived at Marine Corps Air Station (MCAS) Miramar in California. The F-35C was from Marine Fighter Attack Squadron (VMFA) 314, part of the 3rd Marine Aircraft Wing (MAW). Lt. Col Cedar Hinton, commanding officer of VMFA-314, flew the F-35C on a roughly 300-mile flight from Naval Air Station Lemoore to MCAS Miramar, the home base of the squadron.

Lt. Col Hinton commented on the arrival of the F-35C:

It should be no surprise that VMFA-314 is once again leading the way into the next generation of fighter attack aircraft.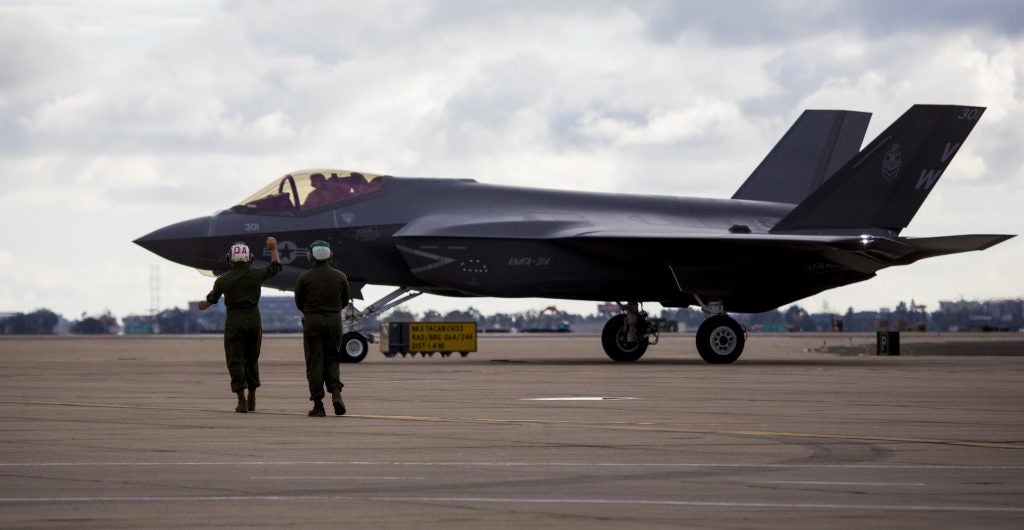 VMFA-314, also known as the Black Knights, was first commissioned in 1943 as the "Bob's Cats", flying the F4U Corsair in the Pacific. VMFA-314 was the first squadron in 3rd MAW to transition to jet aircraft, beginning operations of the F9F Panther in 1952. VMFA-314 formally adopted the Black Knights name in 1957, following the arrival of the F4D Skyray. VMFA-314 was also the first Marine squadron to fly the F-4 Phantom II, transitioning to the F-4B in 1961. VMFA-314 then became the first squadron in the Department of the Navy to fly the F/A-18 Hornet, receiving their first F/A-18As in 1982.

The US Marine Corps has operated the F-35B since 2015, and is purchasing 67 F-35Cs to support US Navy carrier deployments, with current plans calling for four squadrons of F-35Cs. VMFA-314 is the first Marine squadron to transition to the F-35C, having retired their F/A-18 Hornets in June 2019, before relocating to NAS Lemoore to begin training on the F-35C. VMFA-314 is also the second squadron in the Department of the Navy to transition to the F-35C, following VFA-147 "Argonauts".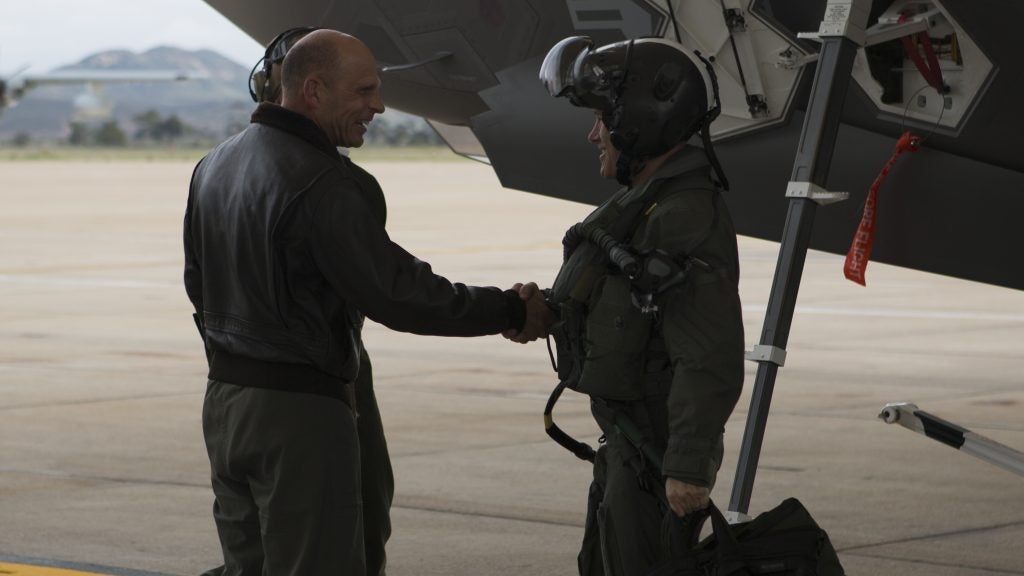 Lt. Col Hinton commented on the transition process as well:

Transitioning a squadron into a new aircraft with many new Marines comes with a lot of challenges.

However, it also provides a unique opportunity to start fresh and build a strong squadron culture from the ground up. We are all extremely excited to ensure the 'Black Knights' continue our legacy of leading from the front as we deliver this new capability to 3rd MAW.

It is currently planned for VMFA-314 to make the second carrier deployment of the F-35C, with the first carrier deployment to be performed by VFA-147 in 2021 aboard the USS Carl Vinson.