Final Classic Hornet Flight for RAAF Number 2 Operational Conversion Unit
On 11 December, the Royal Australian Air Force's Number 2 Operational Conversion Unit (2OCU) conducted its final flight in their F/A-18A and B Classic Hornets. The formation flight marks the conclusion of 2OCU Hornet operations, and with it the end of an era for the RAAF.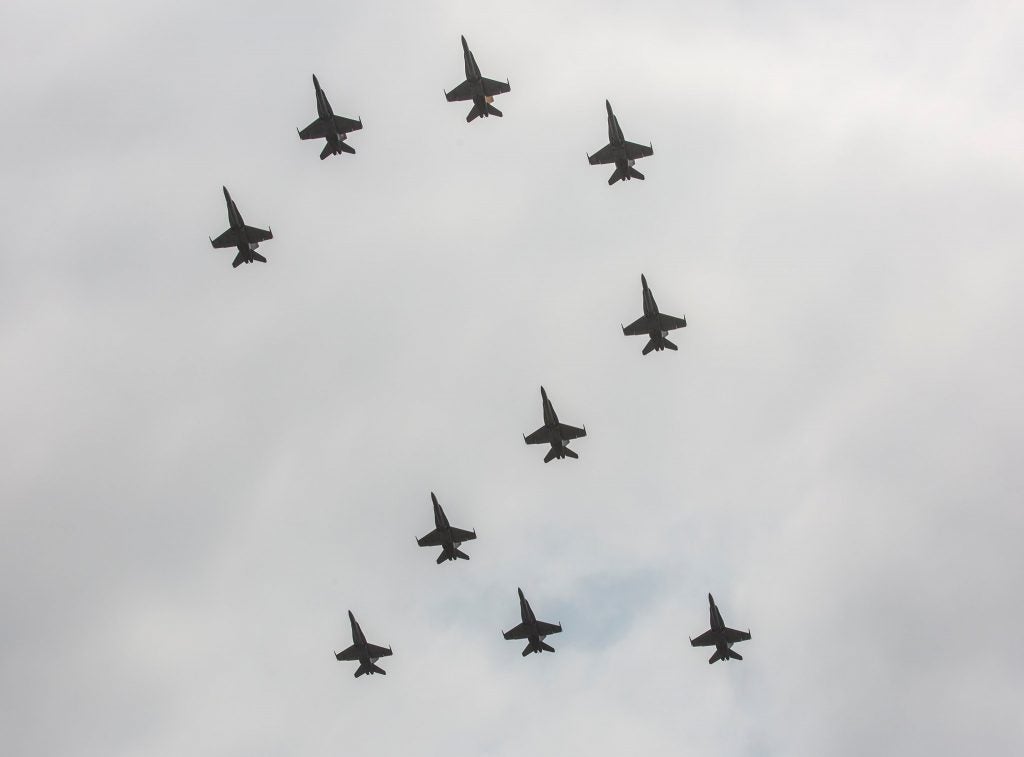 The formation flight of 10 Hornets in a "2"-shaped formation flew around the Newcastle and Port Stephens area. They headed north over Tomaree to Sugarloaf Point, up to Port Stephens and south to Redhead Beach.

2OCU was the first squadron of the RAAF to operate the F/A-18, converting to the type in 1985. Since then, every RAAF F/A-18 pilot has been trained by the squadron. The squadron graduated its final batch of Hornet pilots on December 4, following their return to RAAF Williamtown from Exercise High Sierra.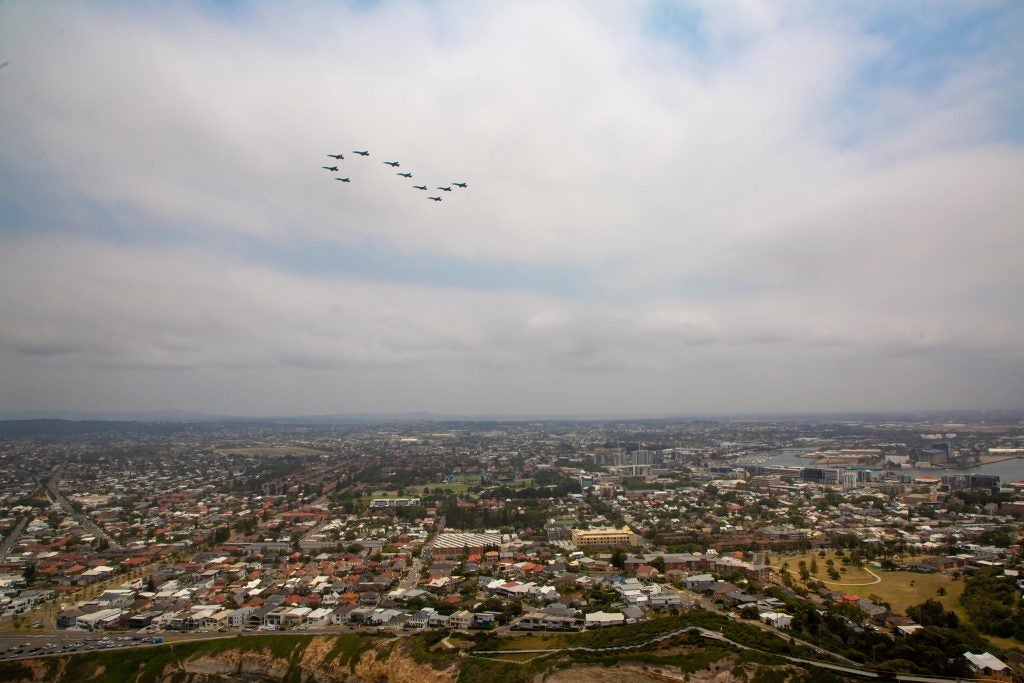 Wing Commander Scott Woodland, commanding officer of of 2OCU, said that the final flight was a fitting tribute to a significant milestone in Air Force history:

"2OCU's critical role in preparing generations of Classic Hornet fighter aircrew with the skills and competency to engage in fighter combat has laid the very foundations of RAAF air power capability since the introduction of the platform in 1985,

Operational conversion has been at the cornerstone of the strength of the Classic Hornet platforms' contribution – taking graduate Hawk 127 Lead-in Fighter pilots and then testing and challenging them under the most gruelling of conditions and toughest air-combat scenarios.

The result has been the delivery of highly trained, focused personnel to frontline squadrons, performing with excellence at home and abroad on operations in defence of our national interests."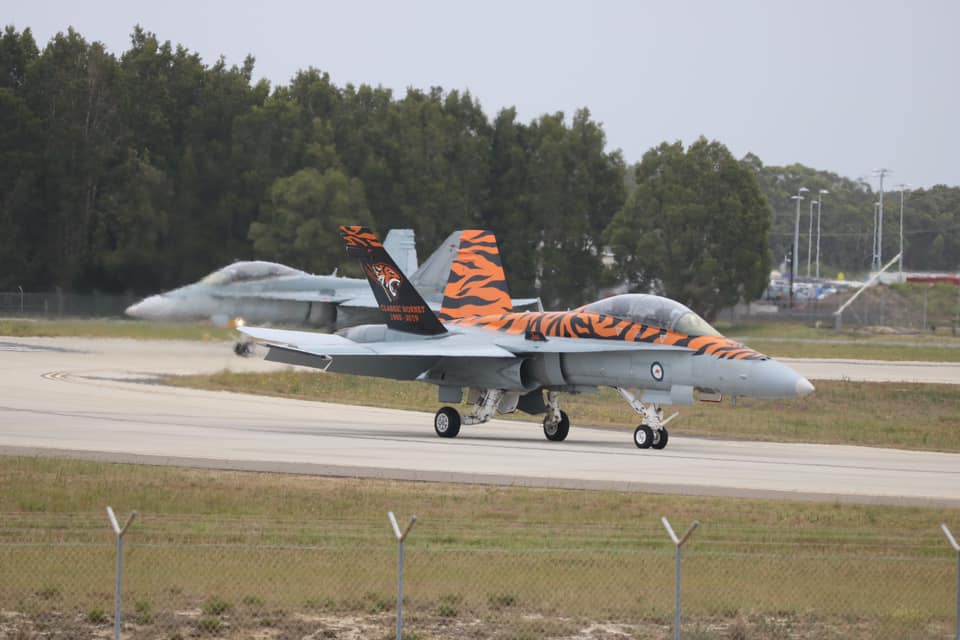 2OCU is retiring its Classic Hornets at the end of this year, and will begin transitioning to the F-35A in early 2020. Wing Commander Woodland looks forward to the transition, saying:

"This represents a fundamental shift for 2OCU; one which we are fully equipped and ready to continue to deliver a superior war-fighting capability – supported by highly professional, highly skilled aircrew – performing with strength and focus when called upon by government."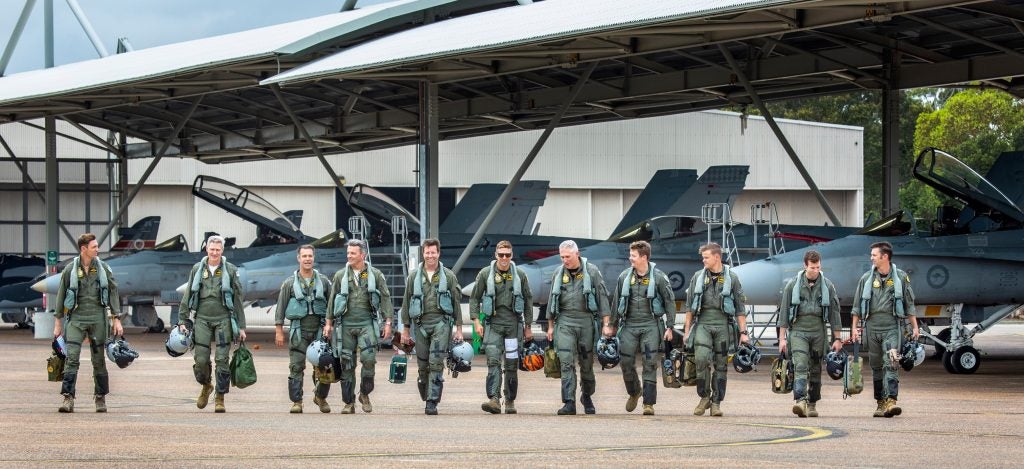 The RAAF's fleet of Classic Hornets will be retired by December 2021. They will be replaced by F-35A Lightning IIs as the RAAF's main fighter aircraft. 25 of the retired Hornets are to be sold to Canada due to the Royal Canadian Air Force's protracted procurement process for a replacement for their CF-18 Hornets. 2 Hornets have already been delivered, with the rest to be delivered as retirement of the RAAF fleet progresses.