Performance Upgrades for USMC Utility Task Vehicle
Program Executive Officer (PEO) Land Systems' Light Task Vehicle Program Office have announced a range of Marine-led enhancements to the USMC's Utility Task Vehicle (UTV). The UTV, a commercial off the shelf (COTS) procurement of the Polaris MRZR, has been in service since 2017.
The upgrades include new run-flat tires, an improved clutch, a floorboard protection kit and high-clearance control arms. Many of the improvements are at the behest of Marines operating the UTV in operational environments. The new control arms for example were incorporated after Marines found the original control arms became bent when travelling over rocky, uneven ground. The replacement control arms add extra clearance and are twice as strong as the factory original type.
The redesigned floorboard is also from direct feedback – Marines were experiencing punctures from branches and similar ground detritus. The harsh conditions of the Northern Territory, Australia, were responsible for another upgrade; "When Marines deployed the vehicles to Australia, they found that high-density sticks and branches on the ground have the potential to pop up and puncture the plastic floorboard, which is a safety hazard," explained lead systems engineer Jason Engstrom.
The UTV will also benefit from an 'environmental protection cover' which will be fitted to the frame to protect Marines from sun and rain, another byproduct of the Marines' experience with the Marine Rotational Force-Darwin. A number of accidents, including one leading to the death of a Marine Raider, have also likely informed the design upgrades.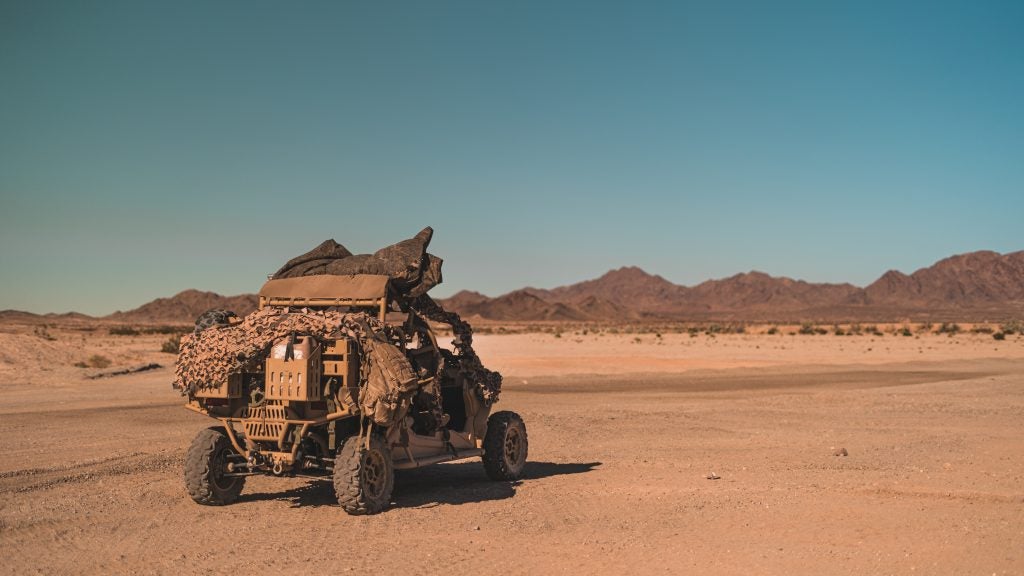 The Marines are also already looking for the UTV's eventual replacement, the ULTV or Ultra-Light Tactical Vehicle. Jennifer Moore, a product manager at USMC PEO Land Systems noted earlier this year; "For the UTV … we use our speed to evade and our size to evade. This is not an assault vehicle. It is to lighten the load of the warfighter… As far as ultralight tactical vehicle is concerned, I'm not expecting those requirements to change."
Manny Pacheco, a spokesperson for PEO Land Systems, explained "The UTV has a life expectancy of five years, therefore the Marine Corps is initiating research efforts to see what industry will have available that may meet the Corps' needs and could potentially inform a full-rate production decision in early FY '22 for a replacement to the UTV program."