Sky Guardian Beats Reaper for RAAF
The Australian Minister of Defense has announced that the MQ-9B Sky Guardian has been down-selected over the MQ-9A Reaper in Australia's Medium Altitude Long Endurance Remotely Piloted Aircraft System (MALE RPAS) program known as AIR 7003.
The MQ-9B was selected over the Israel Aerospace Industries Heron TP and the MQ-9A Reaper. The requirement for the MALE RPAS dates to the Australian government's Defense White Paper issued in 2016 which called for the adoption of unmanned platforms to increase the ADF's (Australian Defence Force's) ISR or intelligence, surveillance and reconnaissance capability both for conventional war scenarios and counter-terrorism and similar special operations.
The RAAF are also purchasing as many as six Northrop Grumman MQ-4C Tritons in their multi-intelligence or MULTI-INT variant which are optimised for ISR including signals intelligence, under their AIR 7000 Phase 1B program. The MQ-4Cs will offer long loiter maritime surveillance, operating in concert with 15 Boeing P-8A Poseidons (replacing the AP-3C Orion) which have also been purchased to increase capability in anti-submarine warfare, maritime strike, and search and rescue along Australia's immense coastlines.
The Defence Minister Linda Reynolds noted that the selection of the MQ-9B offered a complementary capability to the F-35 due to replace RAAF FA/18s; "Cutting-edge technology of this kind, with advanced sensors and systems, would complement advanced aircraft such as the F-35 Joint Strike Fighter and ensure that ADF maintains state-of-the-art capability."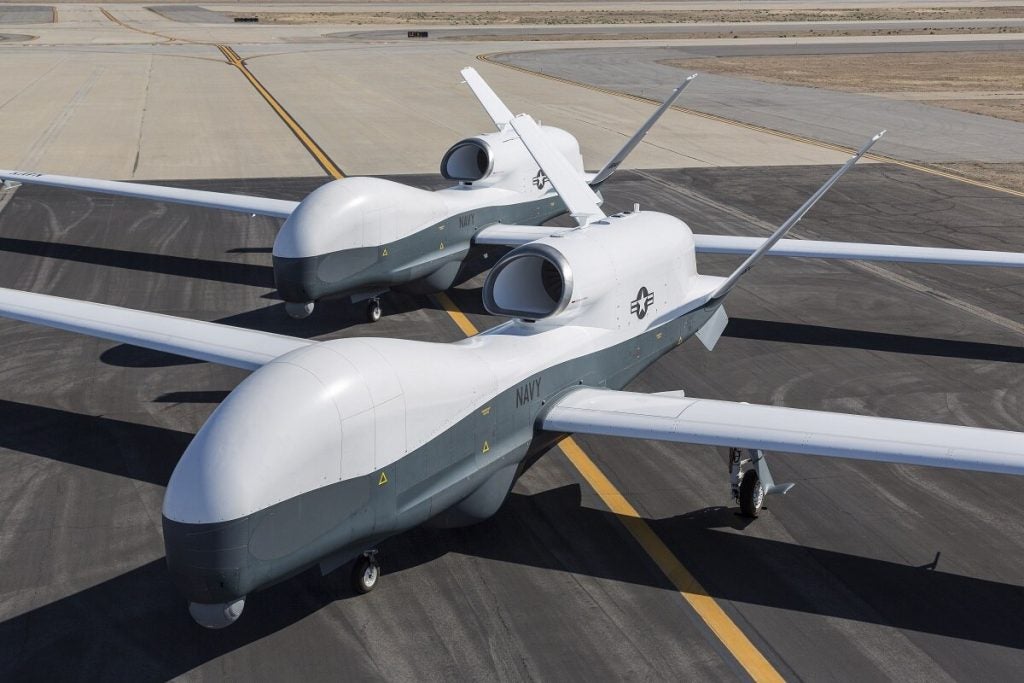 The decision to adopt the MQ-9B will not, however, be made until 2021/2022. It is expected the RAAF will purchase between 12 and 16 of the platforms with a program cost reported at $1.3 billion AUD ($880 million USD). MQ-9B is currently entering service with the Royal Air Force (RAF) as the Protector RG Mk1. Reports indicate that a key factor in the RAAF's selection was the ability for the MQ-9B to be certified to fly within civilian airspace which also proved instrumental in the RAF's decision to adopt the platform.
The Sky Guardian is able to carry 2,155kg of stores and ordnance over nine external hardpoints and 363kg internally and can operate at a ceiling of 40,000 feet. Variants of the platform are currently flown by France, Italy and the United States with Belgium, the Netherlands, Spain and the UK currently at various stages of procuring the platform.