First Belarusian Su-30SMs Delivered
On 13 November, the Belarusian Ministry of Defence announced that the first two Sukhoi Su-30SM (NATO reporting name Flanker-H) multirole aircraft it had purchased from Russia had arrived at the 61st Fighter Air Base, located south of Baranavichy in the Brest Region of Belarus. Belarus has purchased 12 Su-30SMs in total.
The Su-30SM is a variant of the Su-30MKI modified to meet Russian Air Force requirements built by the JSC Irkut Corporation. Like the MKI, it is a two-seater aircraft with canards and three-dimensional thrust vectoring. However, its avionics systems differ, with greater use of indigenous Russian avionics compared to the MKI, which uses a mix of Indian, Israeli and Russian avionics.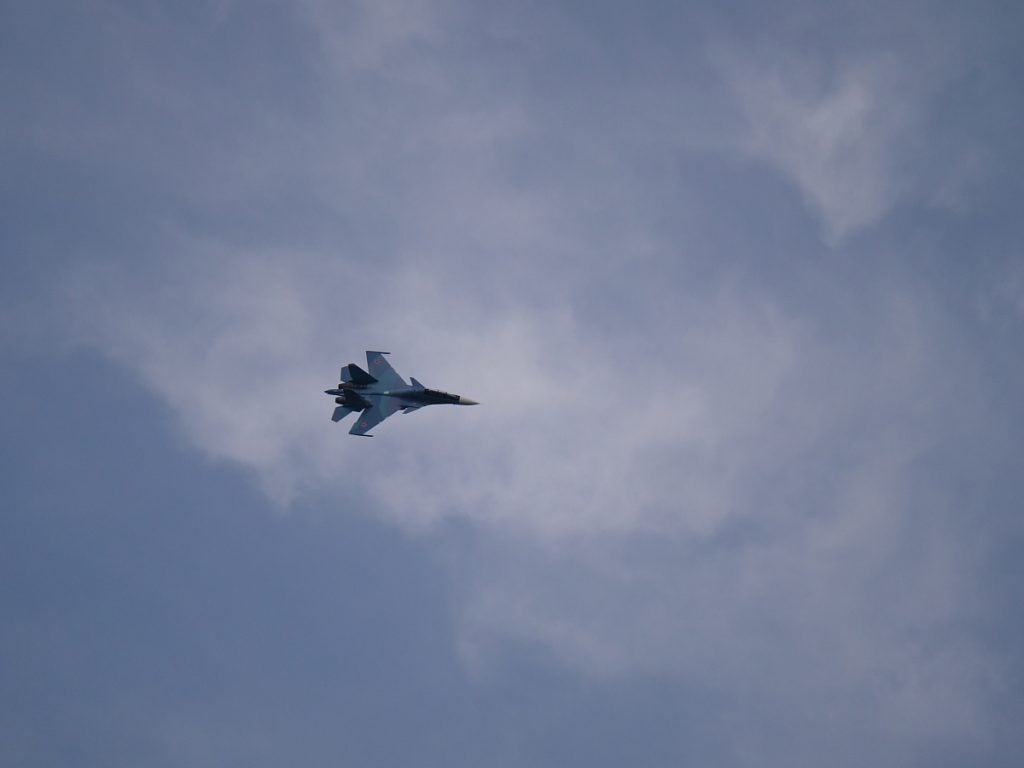 In an interview with the government-run STV news channel, State Secretary of Belarus' Security Council, Stanislav Zas, stated that the purchase of the fighters would pave the way for the rearming of the Belarusian Air Force.

"For the first time in the history of independent Belarus we will provide our Air Force with new, modern, multi-functional fighter jets Su-30SM. This day is remarkable also because it marks the beginning of the gradual transition of the Air Force to new types of jets."

He added that the procurement of new aircraft was overdue, saying:

"In fact, although the MiG-29 jet fighter aircraft are quite efficient even today, their capacities have been nearly exhausted by now. If they remain in operation, it will be technically impossible to repair and keep using them. Therefore, we badly needed new jets."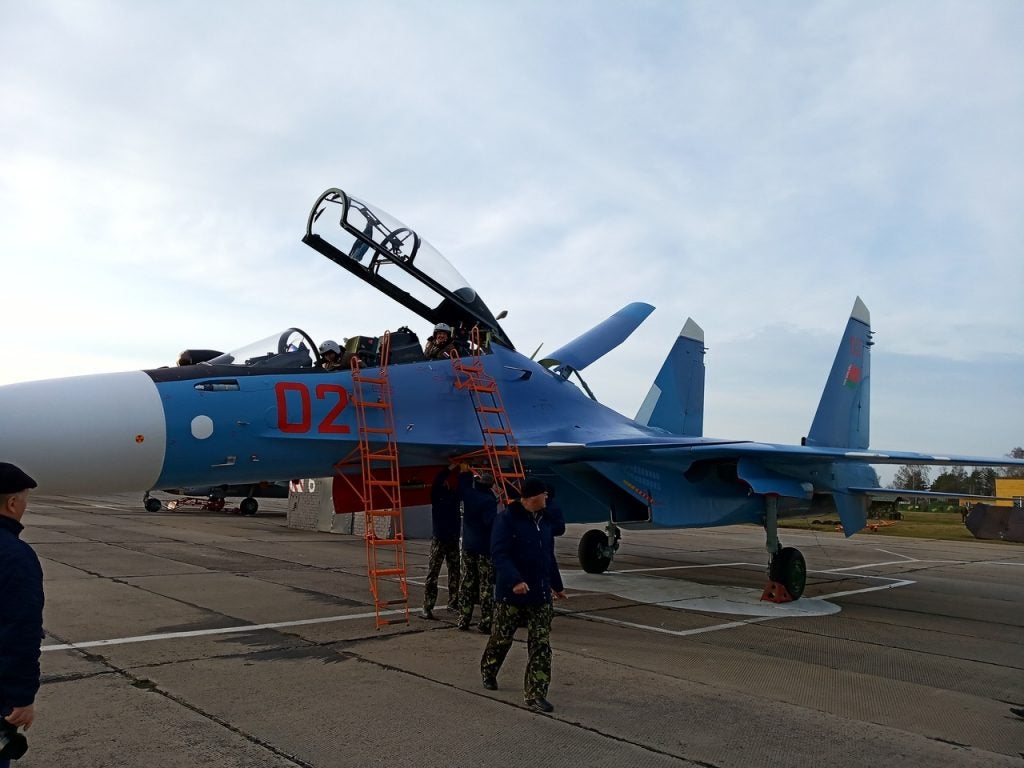 Interestingly, Military Informer has noticed that the Su-30SMs delivered appear to use French Thales Avionics 3022 heads-up displays and Safrans LINS-100RS inertial navigation systems. While the Russian defense industry has been subject to European Union sanctions following the 2014 annexation of Crimea and Russian involvement in the War in Donbass, France has fought to ensure the continuity of exports of military electronics to Russia, using open ended contracts or previously created joint ventures to bypass restrictions.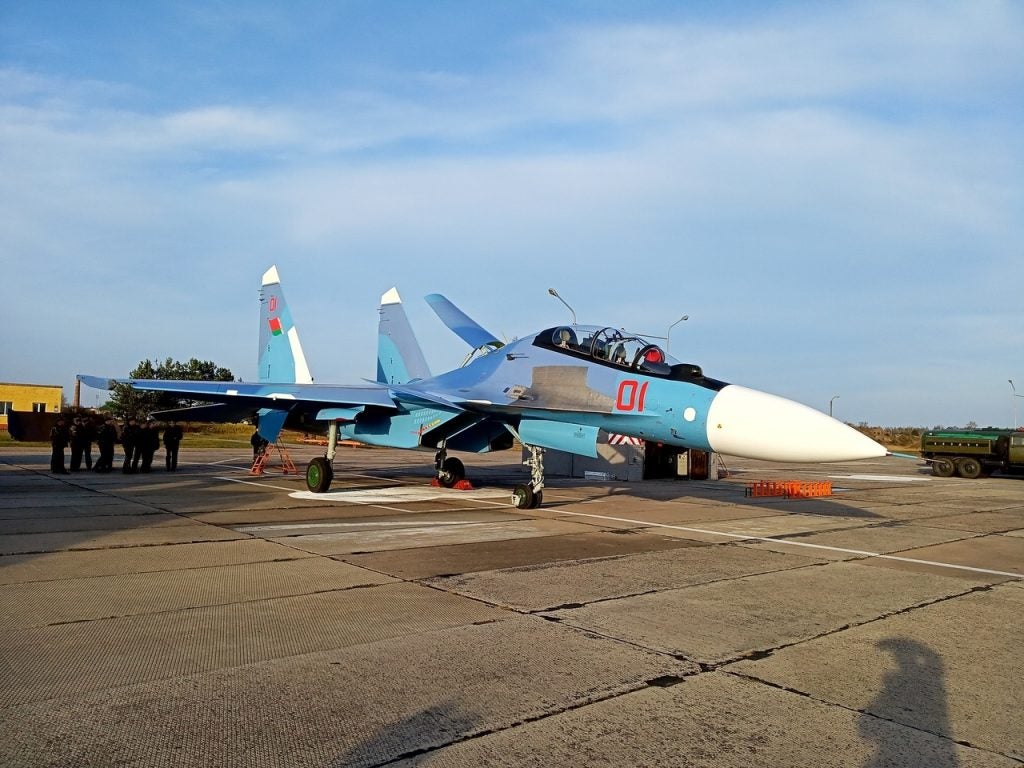 Belarus had signed an initial contract with Russia to purchase 12 Su-30SMs in 2017, but the final outline of the contract was only agreed during the 9th MILEX-2019 International Exhibition of Arms and Military Equipment, which was held in Minsk between 15 and 18 May. According to the contract, 4 Su-30SMs will be delivered each year for three years. Two more Su-30SMs are expected to arrive later this month.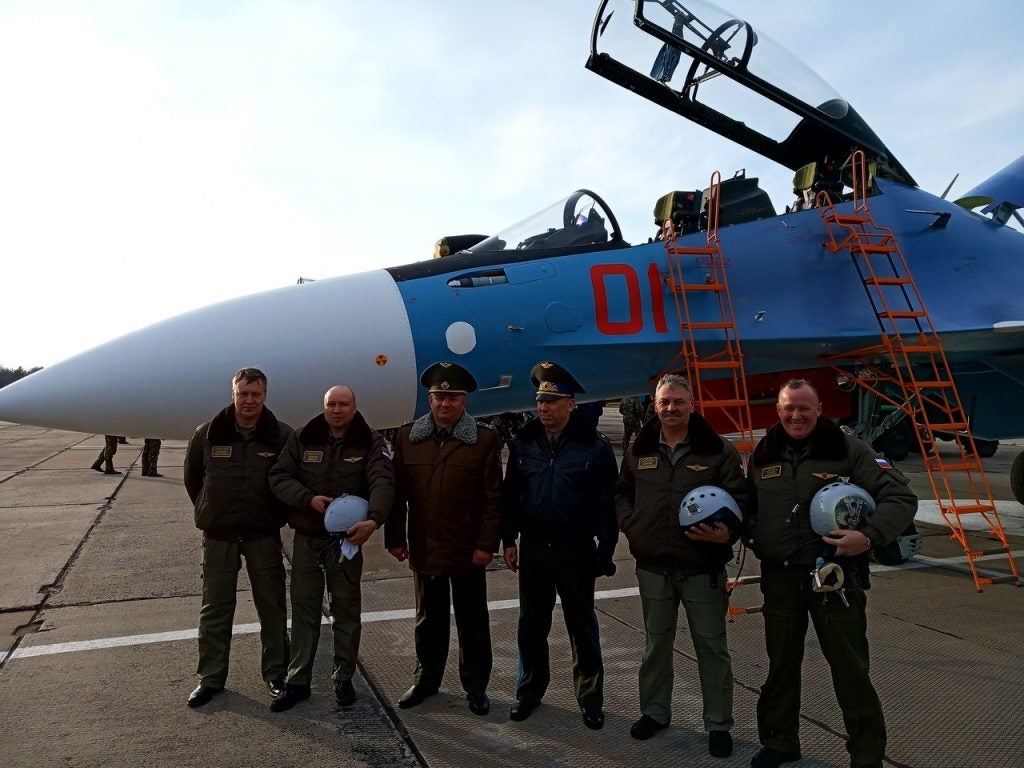 The purchase and delivery of the Su-30SMs comes as a disagreement over basing of Russian Air Force aircraft in Belarus persists between both governments. The President of Belarus, Alexander Lukashenko, was quoted to have complained about the cost of the Su-30SMs, despite their being sold at a discount for Russian allies, claiming that Belarusian assistance in protecting Russian security is grounds for a complete waiver of payment.