Future HMCS Margaret Brooke Launched
On November 10, the Royal Canadian Navy's second Harry DeWolf-class offshore patrol vessel, the future HMCS Margaret Brooke, was launched at Irving Shipbuilding's Halifax Shipyard. She had been transitioned onto a submersible barge from the shipyard's surface level facilities on November 8. The barge was then towed into the Bedford Basin for the launch.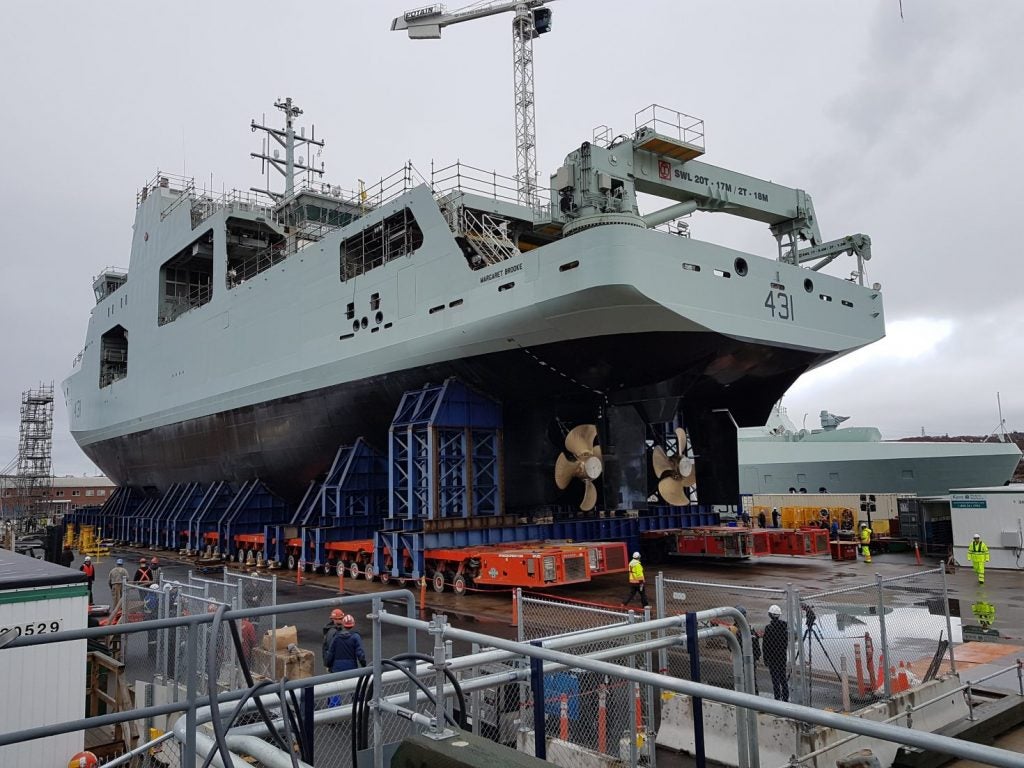 Following the launch, the future HMCS Margaret Brooke is now pier side at Halifax Shipyard while further work is carried out to prepare her for sea trials and delivery to the Royal Canadian Navy in late 2020. She joins the lead ship of the class, the future HMCS Harry DeWolf, there. The future HMCS Harry DeWolf is currently in the final stages of construction, and is planned to undergo initial builder sea trials at the end of November 2019.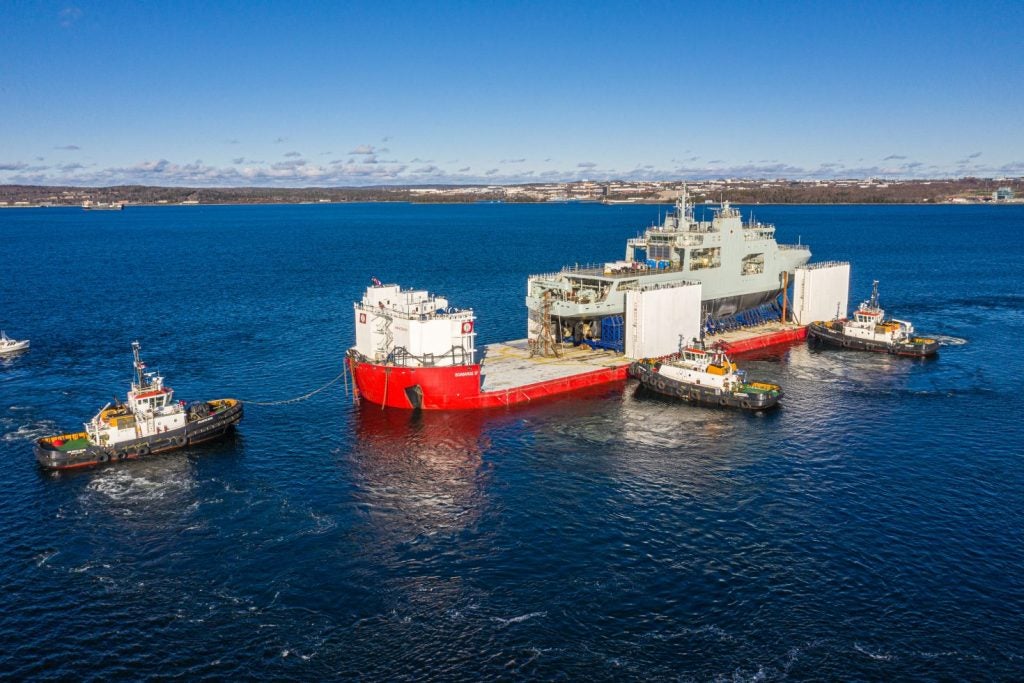 Kevin McCoy, President of Irving Shipbuilding, said of the launch:

"Congratulations to our more than 2,000 shipbuilders on today's successful launch of the future HMCS Margaret Brooke. It is exciting to have two Arctic and Offshore Patrol Ships in the water and closer to being in use by the Royal Canadian Navy's sailors."

The Arctic and Offshore Patrol Ship program that gave rise to the Harry DeWolf-class was first proposed in 2007, by the Canadian Prime Minister at the time, Stephen Harper. They were proposed following the Harper government's abandonment of their election promise of three armed heavy icebreakers, with the government claiming that the smaller, but more numerous vessels would be more versatile. The first ship was intended to be delivered in 2013, but delays with the National Shipbuilding Strategy (then known as the National Shipbuilding Procurement Strategy), including delays with the awarding of contracts, resulted in the pushing back of schedules.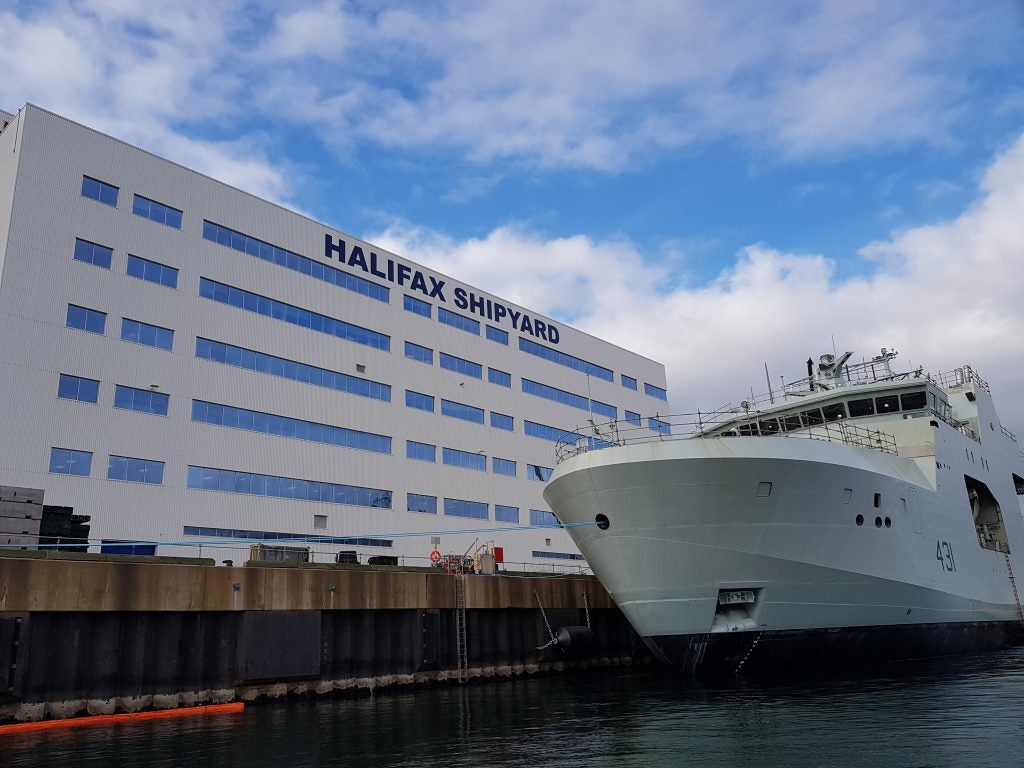 The Harry DeWolf-class offshore patrol vessels are a key part of the Government of Canada's National Shipbuilding Strategy, as they are intended to replace the Royal Canadian Navy's current fleet of aging icebreakers. It is currently planned for the Royal Canadian Navy to receive six of the class, and the Canadian Coast Guard to receive two vessels.