Singapore Retires Its KC-135Rs
On 11th November, the Singapore Armed Forces' official Pioneer magazine reported that the Republic of Singapore Air Force (RSAF) retired its KC-135R Stratotanker fleet in June this year. The KC-135Rs will be replaced in the inflight refuelling, airlift and aeromedical evacuation missions by the Airbus A330 Multi Role Tanker Transport (MRTT). This confirms AIN's reporting in July, that cited anonymous sources.

Lieutenant Colonel Yeo Hwee Liang, the last commanding officer of 112 Squadron, commented on the retirement of the KC-135Rs:

"I'm heartened to see that the KC-135R has delivered such a capability to the RSAF and contributed so much to the achievements of the RSAF, as well as the people who have played a part continue to be committed to safeguarding the Singapore skies."

The RSAF purchased four KC-135Rs in 1997 to augment its tanker fleet of four locally modified KC-130Bs and one KC-130H, all of which used the probe and drogue system, and as a result were not able to refuel the receptacle-equipped F-16s in service with the RSAF. The KC-135Rs were originally US Air Force surplus KC-135As stored at the Aerospace Maintenance and Regeneration Center (AMARC) at Davis-Monthan Air Force Base in Arizona, and were reactivated for upgrading by Boeing upon selection by the RSAF.

Upgrade work performed by Boeing included replacing the original engines of the KC-135A with CFM56-2B turbofans with better efficiency, as well as the installation of the Multi-Point Refuelling System. The Multi-Point Refuelling System added two wing pods that use the probe and drogue system, allowing the RSAF KC-135Rs to refuel aircraft using both the flying boom and probe and drogue systems. Updating of cockpit avionics to the Pacer CRAG (Compass, Radar and GPS) standard was performed after delivery by ST Aerospace.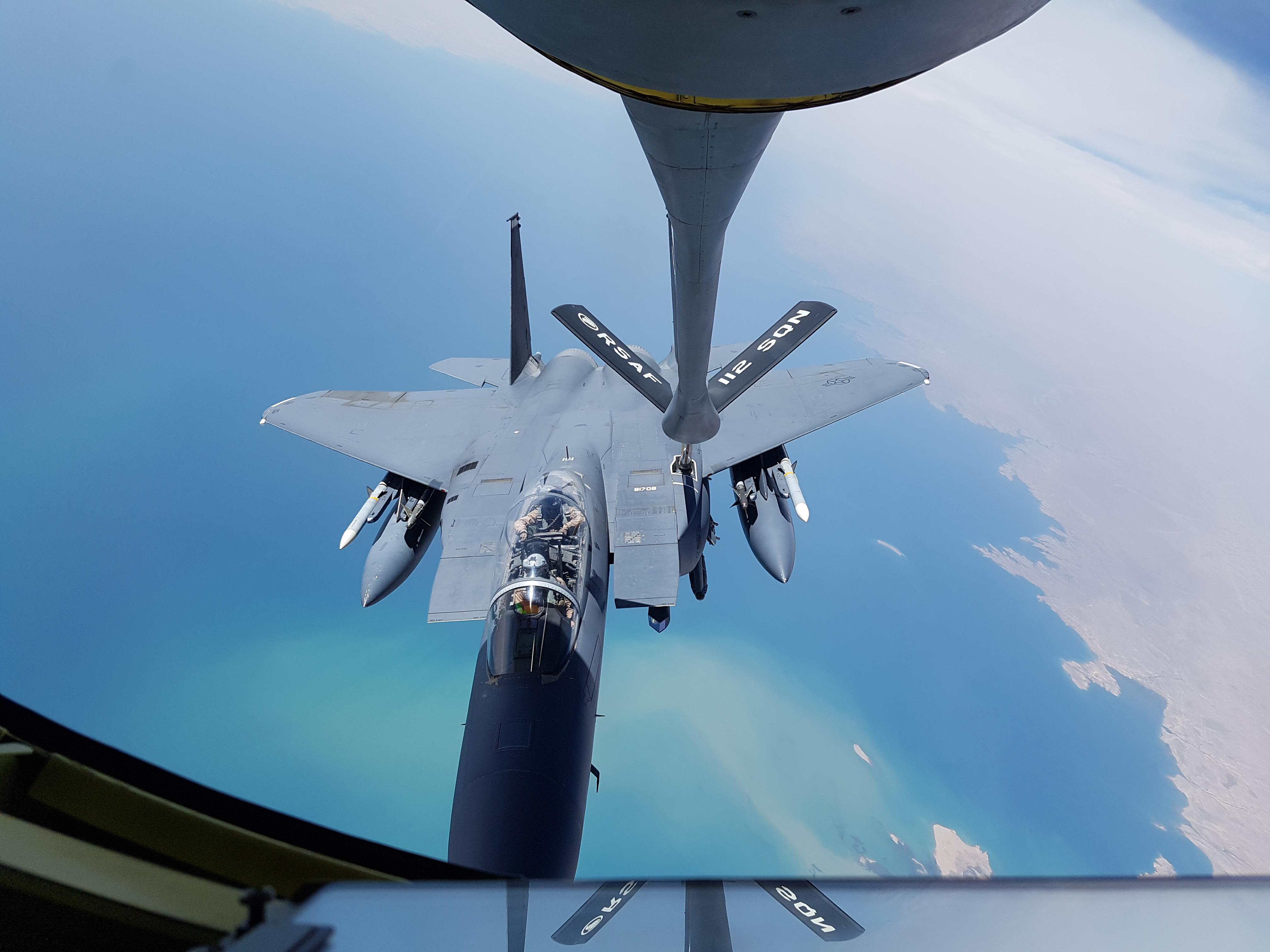 RSAF KC-135Rs achieved initial operating capability with the 112 Squadron in December 2000, and full operating capability in August 2002. Since then, the KC-135Rs have participated in many military exercises like Exercise Cope Tiger and Exercise Pitch Black. They have participated in military missions as well, having flown missions in support of the coalition reconstruction of Iraq and Operation Inherent Resolve, the US-led mission to defeat ISIS. KC-135Rs have also been used as part of Singaporean humanitarian support operations, such as the delivery of a Singaporean advance team and evacuation of victims following the 2011 Christchurch earthquake, as well as delivery of aid to Rohingya refugees in Bangladesh fleeing the Rohingya genocide in Myanmar.

The RSAF has ordered six A330 MRTTs to replace the KC-135Rs. Deliveries began in August 2018, and two aircraft remain to be delivered. The A330 MRTT has a greater fuel and cargo capacity than the outgoing KC-135Rs, and is similarly equippable with medical equipment for medical evacuation missions.