Kawasaki Heavy Industries Launches Tōryū SSK
On 6 November, Kawasaki Heavy Industries launched the Tōryū diesel-electric attack submarine (SSK), pennant number SS-512, at a ceremony held at Kawasaki Heavy Industries' Kobe Works shipyard. The ceremony was attended by staff of the Japanese Ministry of Defense and Kawasaki Heavy Industries. The Tōryū was launched by the Chief of Staff of the Japan Maritime Self-Defense Force, Admiral Hiroshi Yamamura. The Admiral named the Tōryū before cutting the ceremonial cord tying the Tōryū to its berth, officially launching the submarine.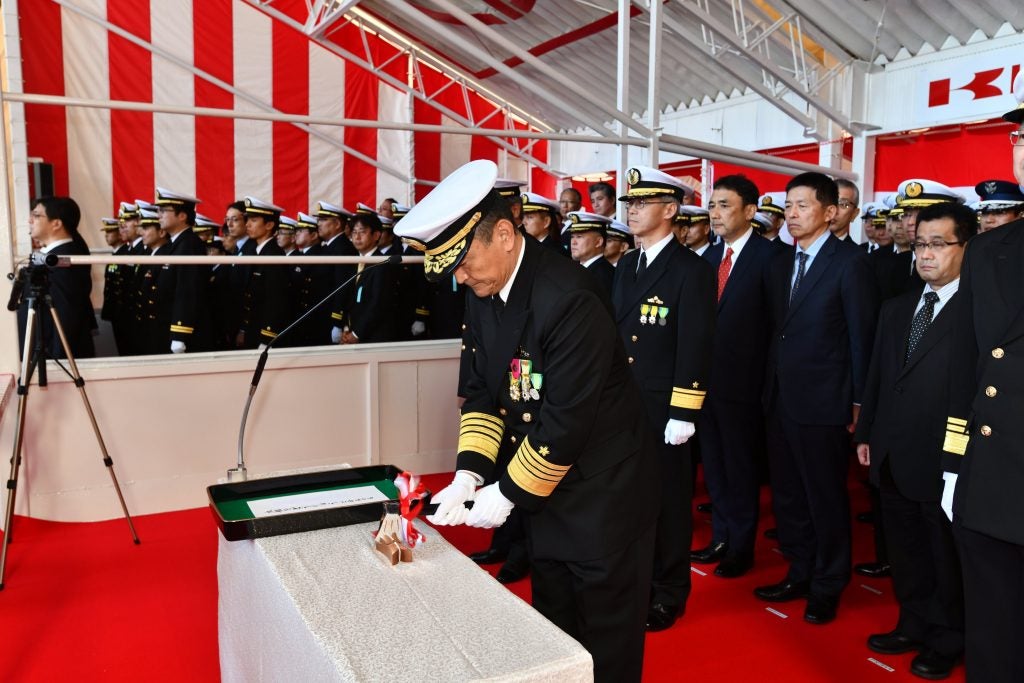 The Tōryū (とうりゅう, "Fighting Dragon") is the 12th and final submarine in the Sōryū (Blue Dragon) class of diesel-electric attack submarine. She is named after the Toryu-nada rapids on the Kako River in Hyogo Prefecture, whose scenic rock formations and water flows have drawn comparison to fighting dragons.

Like the Ōryū (Phoenix Dragon) before her, the Tōryū uses lithium-ion batteries instead of lead-acid batteries. According to the JMSDF, the use of lithium-ion batteries doubles the energy storage capacity of the submarines. The Ōryū and Tōryū do not use Kockums-built Stirling engines for air-independent propulsion like the other members of the Sōryū class. Instead, more lithium-ion batteries are used. It is highly likely that the operational performance of the two submarines will inform the design of the next generation of Japanese attack submarines.

Construction of the Tōryū began on January 27, 2017. It is currently planned to be delivered to the JMSDF in March 2021. Kawasaki Heavy Industries, the builder of the Tōryū, has built six of the twelve Sōryū submarines. Mitsubishi Heavy Industries built the other six, including the Ōryū.
The Sōryū-class submarines are the largest diesel-electric attack submarines the JMSDF has operated to date, displacing 2,950 tons. They are an evolution of the design of the Oyashio-class attack submarines. The Sōryū-class submarines are some of the most advanced vessels currently in service with the JMSDF, and their crews train extensively with the US Navy and other allied nations.