Israeli UVision Lands with a Boom at AUSA 2019
UVision, maker of the Hero series of loitering munitions, has announced the opening of a US based subsidiary. This new venture has been named, rather appropriately, UVision USA, and is aimed at providing munitions specifically to US forces in the quantities required.
Due to the significantly larger size of the US military than most of its contemporaries around the globe, it is not uncommon for specialty equipment manufacturers to set up dedicated production lines in the US. The company also announced the debut of a new, special forces focused, variant of their Hero-120 weapon.
The flashier piece of news was easily the debut of the Hero-120SF. Designed specifically for US requirements—those requirements, however, are unknown at this time—the new munition is reportedly more flexible than its predecessors. Quite what this means is not yet clear, but according to an interview given by the CEO of UVision, Avi Mizrachi, talks are underway with the US Army, Marine Corps, SOCOM, and MARSOC at this time. Whether sales have been made yet is unclear, but it appears that if sales have not been made, they are at the very least imminent.
"As pioneers in the area of Loitering Munition Systems, UVision quickly responds to evolving needs from the field. Optimizing our solutions to suit the realities of modern warfare for a wide range of platforms, applications and scenarios, we take pride in delivering today's most advanced capabilities for even the most complex missions." Mr. Mizrachi said in a press release.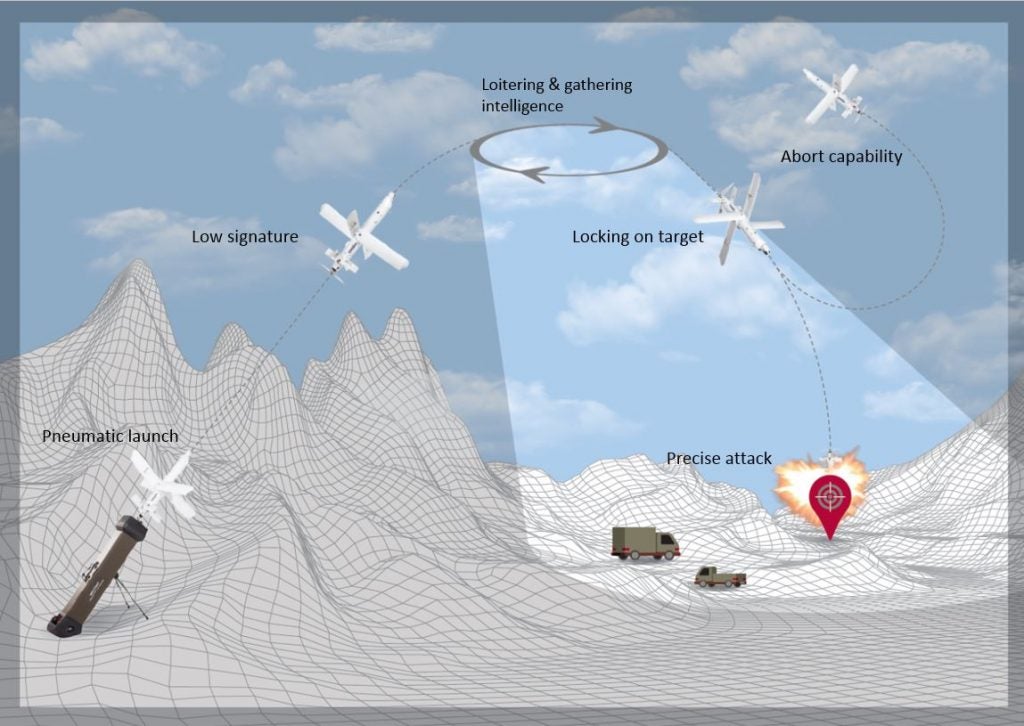 Also brought up in Mr. Mizrachi's interview with Breaking Defense was the forthcoming establishment of a dedicated Hero production facility in the US. While the establishment of UVision USA was reported as early as February of this year, the construction of a US factory was new information. Early agreements have been signed with an unnumbered quantity of US companies. UVision expects US production to begin by the middle of 2020.
Loitering munitions are a rapidly expanding market, with everyone from Raytheon to China getting in on the rush. They have been used everywhere from Gaze to Abkhazia, and larger options arm Israeli corvettes. The weapons offer increased tactical flexibility to infantry and special forces teams alike, but have been raising concerns about possible usage as weapons of terror or assination. Regardless of one's personal opinions, the founding of UVision USA and Mr. Mizrachi's interview once again confirm that they are here to stay and are likely to be a primary battlefield weapon in the future.