Optionally Manned Supacat ATMP Debuted at DSEI 2019
As previously reported by Overt Defense, British light vehicle manufacturer Supacat debuted a range of special operations forces (SOF) vehicles at DSEI. Along with the Extenda Mk2 and the Light Role Vehicle, an optionally manned Technology Demonstrator based on the company's six-wheeled All Terrain Mobility Platform (ATMP) was also on display.
According to Supacat, the platform was developed in collaboration with the "… University of Exeter as part of an Innovate UK-supported Knowledge Transfer Partnership (KTP)."The ATMP based Technology Demonstrator has been designed to push the limits of autonomous platforms in rugged terrain with the capability to utilize a range of power options based on operational need. The current Technology Demonstrator features an all-electric drive system powering individually controlled axle-mounted electric motors.
Supacat's Engineering Director, Steve Austen, explained;
"Our approach uses a common electric drive train, each of which can be customised through different powering options depending on mission, range, payload and operating environment. For example, a customer may have a mission profile with a mixture of on road and off road operations, with a need for silent operation for a percentage of time – the proportion of these components will determine whether series or parallel hybrid options are employed or if full electric propulsion is needed."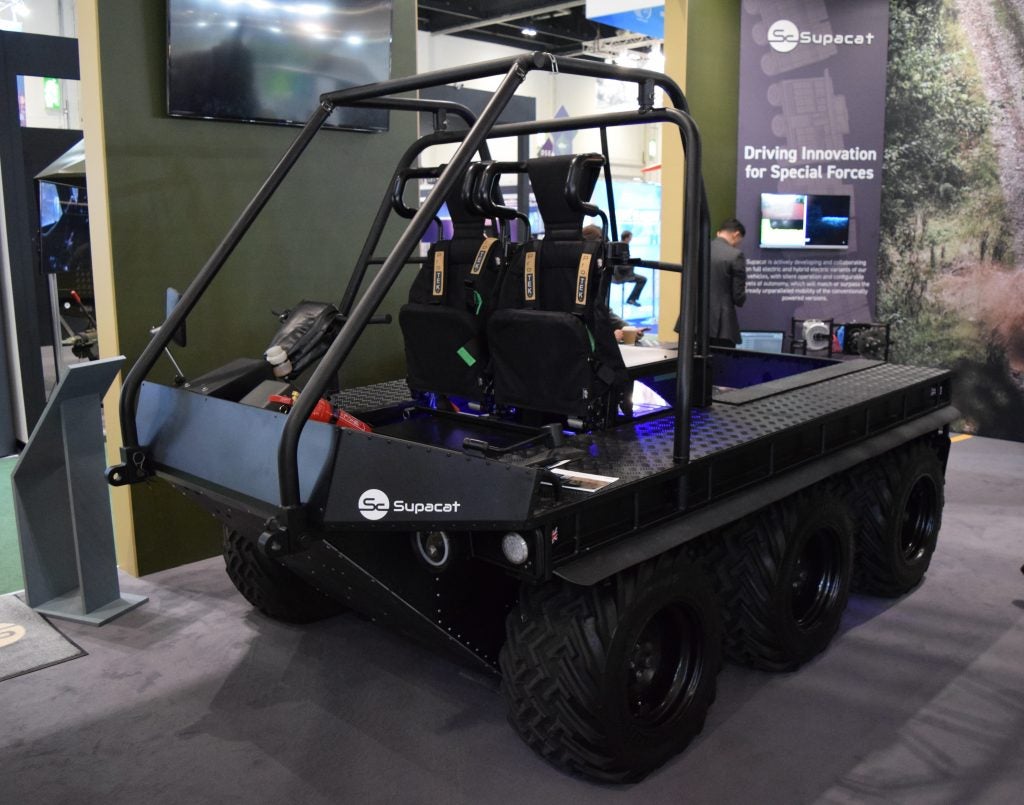 The Technology Demonstrator uses a range of technologies including simultaneous localisation and mapping (SLAM) to determine the best path through difficult terrain and an "object categorisation and response system for obstacle clearance."It has also been designed with modularity in mind that allows the platform to be quickly reconfigured for a variety of roles.
The platform seems ideally suited for both SOF and infantry operations allowing the carriage of resupplies (up to 1600 kilograms) or even the medical evacuation of wounded personnel over rough terrain without risking a manned vehicle. The platform itself is internally air transportable and weighs in at 3,500 kilograms unloaded and can be weaponised with either conventional or remote weapon stations.