Latest Supacat Extenda and Light Role Vehicle Debuting at DSEi
UK specialist manufacturer Supacat are debuting two additions to their range at Defence and Security Equipment International (DSEI) 2019 in London next month. Along with an upgraded HMT Extenda Mk2, the latest version of their Light Role Vehicle (LRV) will also be showcased.
The LRV is modular and offers the option of; "being convertible between 6×6 and 4×4, offering users the flexibility to reconfigure the vehicle to meet different operational requirements within hours by the addition or removal of a 3rd axle module." Additionally it can be outfitted with a range of modular armour and weapons platforms to meet end-user requirements.
Rumour suggests the LRV may be in the running, along with competing platforms such as the Flyer72 series, for UK Special Forces (UKSF) Project Westerly to replace their HMT 400s acquired under Project Mendacity. Indeed it appears to have already been operationally trialled by one UKSF unit. It may also prove an option for the Australian RTV requirement as previously reported by Overt Defense.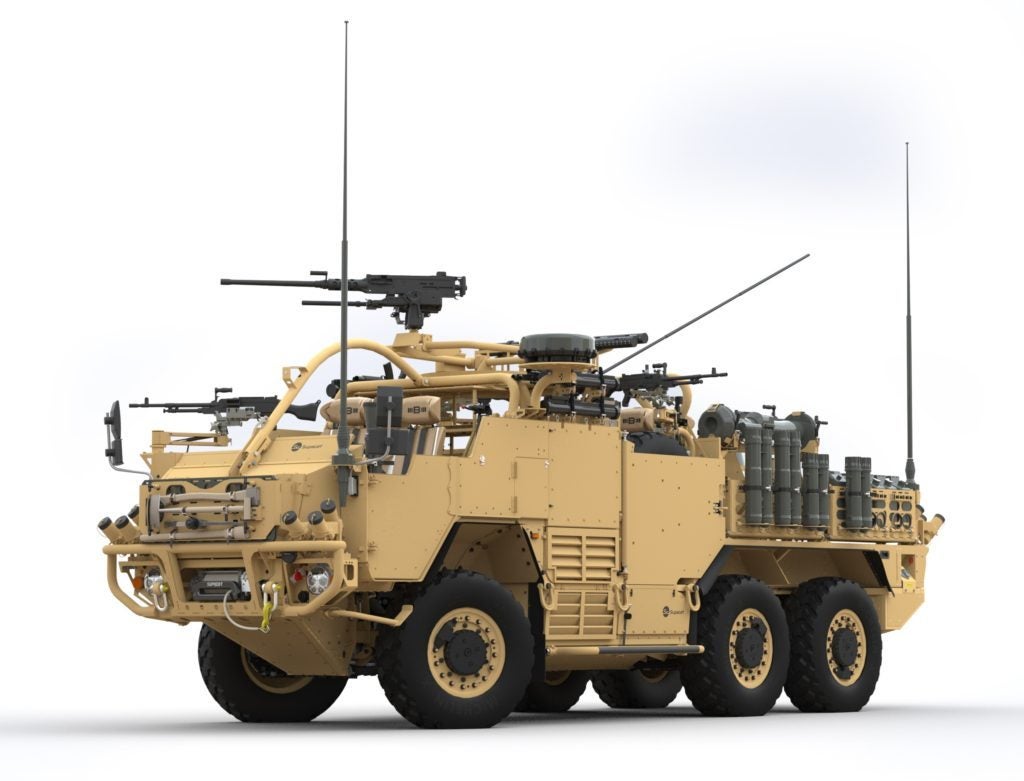 The LRV offers the capability of drive on/drive off tactical flexibility with "current in-service aviation assets for rapid intervention operations" such as the CH-47 Chinook according to Supacat. "Users love the HMT. The LRV offers the same level of quality and off road capability, in a smaller and more compact vehicle."
The HMT Extenda Mk2 offers; "enhanced suspension system enabling gross vehicle weight to increase to 12,000kg from 10,500kg, and increase crew seating to six from four." Intriguingly the Extenda Mk2 has completed a successful "12,500km tour of Australia" as part of its final development.
Earlier Mk2 models are in-service with 2 Commando Regiment in Australia as the Special Operations Vehicle-Commando (SOV-Cdo) although, as reported by Overt Defense, rumours indicate that the SOV-Cdo is not proving particularly popular with the Commandos. The Mk2 is also in-service with New Zealand Special Air Service (NZSAS) as the Special Operations Vehicle- Mobility Heavy (SOV-MH).