UK MoD Picks Babcock to Build Type 31 Frigates
The builder of the Type 31 guided missile frigate, set to become the backbone of the the Royal Navy in coming years, has been announced by the UK's Ministry of Defence. Babcock International will build the first five ships of the class, with a contract value of 1.25 billion pounds. This will make the Type 31 one of the cheapest frigates in the world, with a cost more in line with modern corvettes than guided missile frigates. Babcock will construct the ships at their Rosyth shipyard.
Procurement of new, affordable ships is critical for the UK's struggling shipbuilding industry. With the virtual completion of the second and final Queen Elizabeth class aircraft carrier, much of the UK's military shipbuilding industrial base has found itself without work. The Type 31 program promises to create jobs across the UK, as well as breaking BAE's monolithic stranglehold on British defense procurement.
The base design of the Type 31 is known as the Arrowhead 140, and is broadly based on the Iver Huitfeld class frigates, currently in service with the Royal Danish Navy.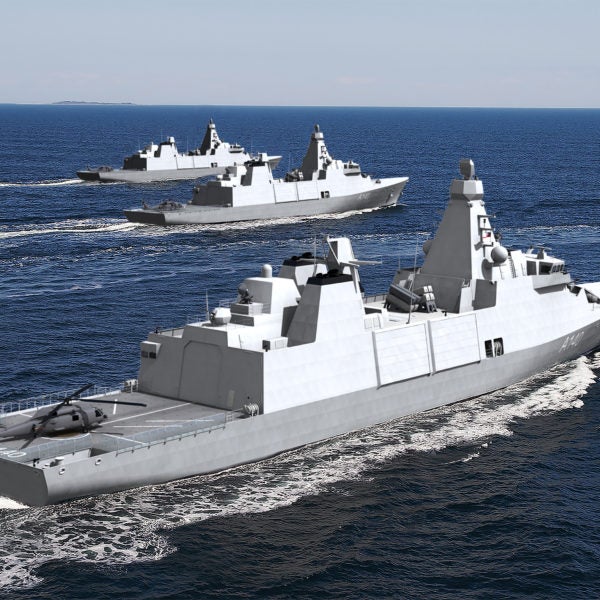 Prime Minister Boris Johnson was upbeat about the announcement, saying about the class: "What it delivers is high quality jobs for young people – really high-skilled jobs for young people in this country – but also massive export opportunities of vessels that not only help to keep the peace but tackle piracy, help dealing with immigration issues across the seas".
Indeed, the UK not only expects to buy the new ships for themselves, but offer them for export. Already, the Type 26 frigates, currently under construction, have had variants tailored for Australia and Canada. The two Commonwealth nations are also likely customers for the Type 31 whenever exports are opened.
The exceptionally low cost of the Type 31 will likely be attractive to many countries with thin budgets and large naval demands. Most frigates on the global export market cost over $750 million per hull, not counting operational and manning costs. With greater range and capability than an equivalently priced corvette, Babcock should be able to secure export orders for many years to come.
Contract completion is expected by the end of 2019, with the first ship launched by 2023. Babcock CEO, Archie Bethel said in Babcock's press release: "Driven by innovation and backed by experience and heritage, Arrowhead 140 is a modern warship that will meet the maritime threats of today and tomorrow, with British ingenuity and engineering at its core. It provides a flexible, adaptable platform that delivers value for money and supports the UK's National Shipbuilding Strategy."