DSEI 2019: Dstl Award £3.2m Contract to Explore Future Vehicle Technologies
On 11 September, the Defence Science and Technology Laboratory (Dstl) Chief Executive announced the investment of £3.2m in a new research project intending to explore the newest vehicle technologies to improve the performance of UK Future Ground Combat Vehicles.

The QinetiQ-led project's main focus is the development of innovative ground vehicle mobility solutions, in particular electric drive solutions for wheeled manned and autonomous vehicles. The project intends to integrate new running gear solutions with QinetiQ's existing in-wheel electric hub drive technology to create a wheeled vehicle with significant operational and tactical mobility improvements compared to that of previous vehicles, alongside improvements to vehicle survivability and fuel efficiency.

The aim of the project is to assess which of the latest vehicle technologies can be applied to ground combat vehicles, and how the technologies in question should be integrated with current systems. It is hoped that this program can allow the Ministry of Defence to invest in the best and most mature technologies, reducing development risks and expenditure.

Gary Aitkenhead, Dstl Chief Executive, said:
Technology changes the way we do things in every aspect of our daily lives. This is never truer than adapting the way we work, even on the battlefield. We are working in partnership with QinetiQ to deliver a three-year programme, which will move from concept studies to prototype testing in a real-world environment. This project will help ensure we have the best ground fleet ever.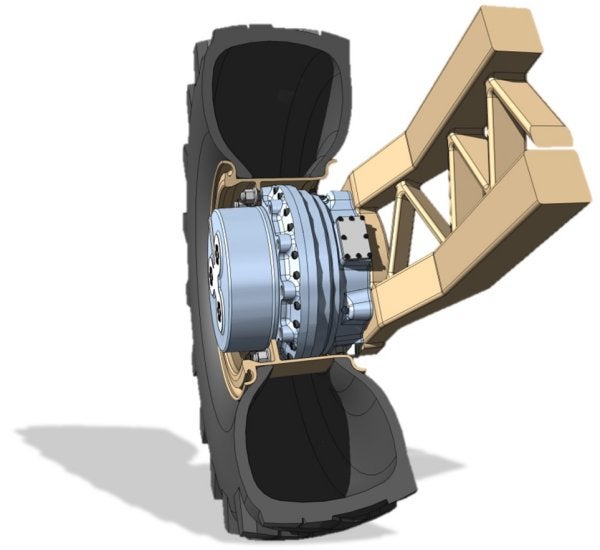 In addition to electric drive research, the project will explore electric and hydraulic active suspension controls, advanced tire technologies, terrain scanning and sensing, sensor fusion incorporating optical and light detection and ranging (LIDAR) and the use of novel materials.

Other members of the project include Cranfield University, Williams Advanced Engineering (Formula One motorsports engineers), Horstman Defence Systems (military vehicle suspension specialists), MIRA (vehicle engineering and safety consultants), Contract Innovation (powertrain control systems experts) and Catalyst Corporation (simulation experts).

The three year long program will have two phases. The first phase will be one year long, and focuses on studies, concepts and modelling. The second phase, two years long, will involve prototyping and testing on a mobile test rig to evaluate improvements in a practical environment.