US Air Force F-15EX Funding Approved
The Senate Appropriations Subcommittee on Defense has advanced its FY2020 Department of Defense funding bill. The subcommittee recommends $992.4 million to purchase eight Boeing F-15EX aircraft for the Air Force, with two test aircraft being funded in Air Force RDT&E (Research, Development, Test & Evaluation). The House and Senate Armed Services Committees as well as the House Appropriations Committee all approved the purchase of eight F-15EXs earlier this year. Lawmakers in both chambers must now agree on the exact amount of funding to be offered to the program.
The Boeing F-15EX is the latest development of the F-15, originally developed by McDonnell Douglas. It is based on the F-15QA Advanced Eagle currently being built for Qatar. In comparison to the F-15C/D Eagles and F-15E Strike Eagles currently in service with the Air Force, it features a glass cockpit, a stronger wing, outer wing weapon hardpoints, improved engines, fly by wire, APG-82 AESA radar and an updated electronic warfare suite among other enhancements. Interestingly, there are no features taken from the earlier Silent Eagle low observable F-15 proposal.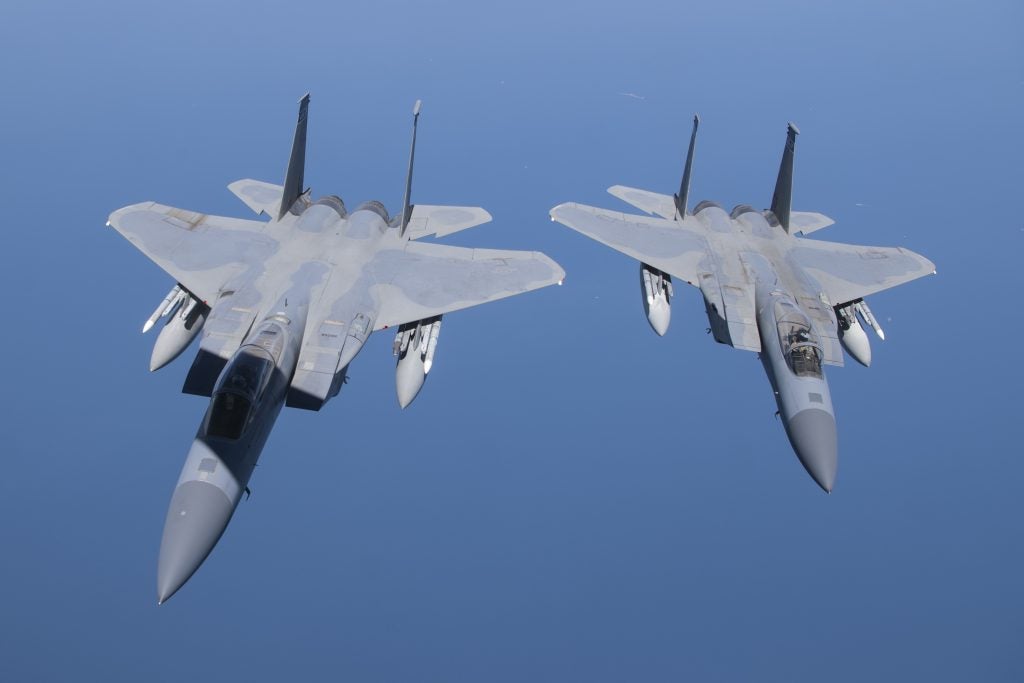 The F-15EX proposal was first made by the Cost and Program Evaluation (CAPE) office of the Pentagon, and then approved by the then Secretary of Defense General James Mattis. The proposal was due to the advanced age of the F-15C/D fleets, which have had a fleet-wide grounding in 2008 and a grounding of the training fleet in 2018 due to structural fatigue issues. Upgrades for the fleet have already been cancelled in favor of service life extension efforts to rectify these issues. The Air Force has considered retiring the entire F-15C/D fleet by the mid-2020s as well. This option would result in an airframe shortage as the F-35 enters full service.
The F-15EX has been dogged by controversy since its unveiling, with accusations of Boeing favoritism directed at the then Acting Secretary of Defense Patrick Shanahan, who previously worked at Boeing. He was later exonerated by the Pentagon's Office of Inspector General. Lawmakers also expressed scepticism of the Air Force's claims that purchasing the F-15EX would reduce long term operations costs.

The Air Force remains confident that the newer, longer lived airframes, with high levels of parts and training commonality, will drive down costs and retain capability. Boeing is supposedly willing to enter a fixed price contract for production as well, guaranteeing flyaway prices supposedly competitive with that of the F-35.