Supacat, Radars and Mortars at DSEI 2019
As Overt Defense reported last week, UK light vehicles firm Supacat debuted several additions to their family of HMT 400 and 600 based platforms at London's DSEI. Along with their upgraded HMT Extenda Mk2 and the latest iteration of their Light Role Vehicle (LRV), Supacat showed off a Jackal mounted Saab Giraffe 1X radar and their 'High Mobility Integrated Fires Capability', a HMT 600 based mortar platform.
The Giraffe is a compact 3D solid-state radar designed to detect aerial targets including unmanned aerial vehicles (UAVs) and provide a Counter Rocket, Artillery and Mortar (C-RAM) capability to detect incoming indirect fire ordnance and enable counter-battery fires. Torbjörn Wolffram, Marketing & Sales at Saab Radar Solutions noted; "… the Giraffe 1X at DSEI is installed on a Supacat Jackal vehicle, reflecting how the radar's small footprint and low mass mean it can quickly be deployed wherever the commander's need is greatest or when rapidity equates to survivability."
The system could be paired with Supacat's other new offering- the 'High Mobility Integrated Fires Capability'. The result of a partnership between Supacat, Rheinmetall Defence and SCISYS, the platform mounts the semi-automated 81mm Rheinmetall Mortar Weapon System MWS81 on the latest version of the HMT Extenda Mk2 Special Forces variant. The platform incorporates the Rheinmetall Vingmate fire control system with data shared through battlefield management systems to all crew and friendly callsigns.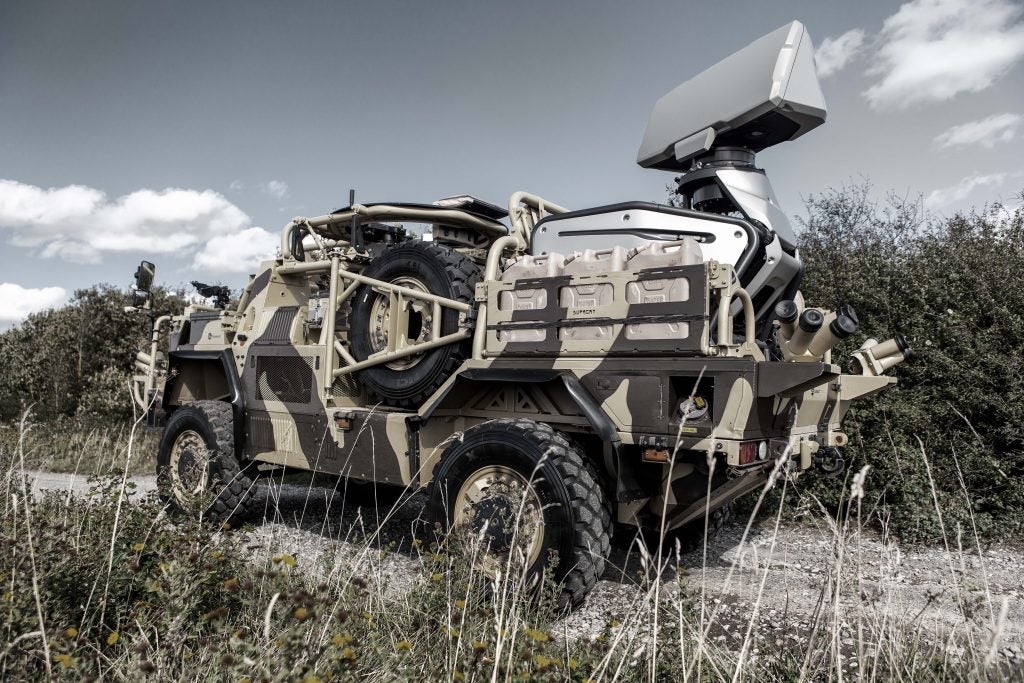 The MWS81 was originally developed for the Norwegian Army for use on the CV90 infantry fighting vehicle. The Supacat 'High Mobility Integrated Fires Capability' is the first time the MWS81 has been integrated onto a light wheeled platform. Supacat sees applications with both conventional and special operations forces (SOF); "This enhanced capability is a first for light forces and offers a solution to a number of potential requirements among the green army and Special Forces", noted Phil Applegarth, Head of Supacat.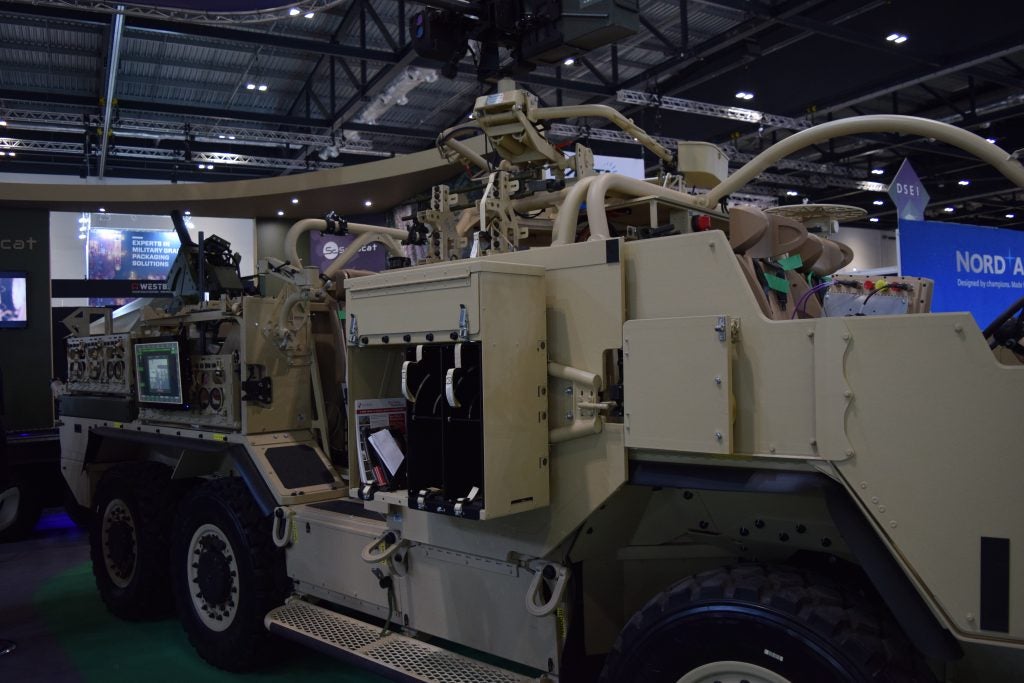 Integration of lightweight radar systems and indirect fire platforms on wheeled light vehicles originally developed for SOF shows an industry movement toward providing capabilities to SOF and light infantry for a future peer or near peer conflict scenario. It also adds significant capability to any envisioned 'light footprint' response to Grey Zone activities by a peer adversary.