Aussies Announce Rough Terrain Vehicle 2 Requirement
Earlier this month, the Australian Department of Defence issued a tender request for a "quantity of 40 RTV2 platforms, with the option for the provision of up to another 30 vehicles" according to the AusTender website. The requirement was initially suspected to be for one of the Australian Special Operations Command (SOCOMD) units, either 2 Commando Regiment or the Special Air Service (SASR).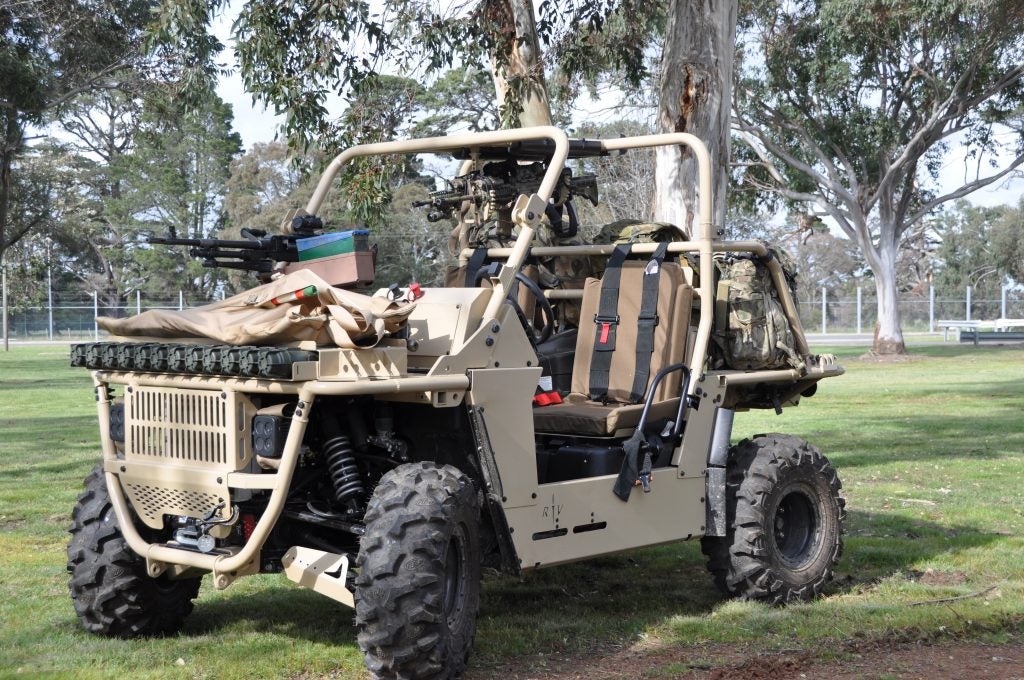 Another possibility is the newly amphibious 2nd Battalion (2RAR) who are currently operating a number of Supacat Special Operations Vehicles-Commando (SOV-Cdo), based on the Supacat Extenda, loaned from 2 Commando who have apparently found the SOV-Cdo less than ideal and are looking for a replacement (which may see them adopt a G-Wagen based platform).
The SOV-Cdo was first procured under the JP2097 Redfin programme with an order for 89 vehicles to add to the 31 similar Supacat Extenda platforms known locally as the 'Nary' procured for SASR. The Nary encountered communications integration issues that delayed its operational roll-out for a number of years.
2RAR have prioritized the acquisition of what it terms a Dismount Support Vehicle (DSF), the requirements for which seem to match the current RTF 2 tender. The DSF would provide mounted transport for pre-landing forces, casualty evacuation, ammunition resupply and mobility for the battalion's heavy weapons and unmanned aerial vehicles.
Australian company Bale Defence produce a range of RTVs including two designed for "Special Action", a typical term for special operations. Named the Death Adder, the two seat selectable 2/4 wheel drive vehicle fits within a CH-47 Chinook and offers a 600 kilogram payload capacity including mounts for Javelin, the Carl Gustav M3 and 60 and 81mm mortars.
It also offers a passenger swivel mount weapons station. A variant of the Death Adder has been previously selected and is in limited use by 2 Commando as a mortar carrier. Other contenders will likely include the Polaris MRZR D4 variant and the Polaris DAGOR which is in service with SASR along with the Flyer 72.