Northrop Grumman Wins $167 Million Advanced Anti-Radiation Guided Missile Contract
Northrop Grumman announced on the 30 July, that they had won a $167 million USD contract for full rate production of Advanced Anti-Radiation Guided Missiles (AARGMs). The Lot 8 full rate production contract will largely be for the Department of the Navy (Navy and USMC), with options for Italian Air Force and other unspecified foreign military sales.
The AGM-88E AARGM, an evolutionary development of the AGM-88C HARM, is a joint acquisition project between the US Navy and Italian Air Force for a next generation anti-radiation missile. It is currently operational on US Navy and Marine Corps Super Hornets and legacy Hornets, and Italian Tornado Electronic Combat aircraft. Despite sharing an airframe with the older AGM-88C, the sensor suite and software installation of the AARGM are known to be markedly superior.
Northrop Grumman's vice president and general manager of defense electronic systems, Cary Ralston, said "AARGM is able to rapidly engage air-defense threats. We are proud to provide our warfighters with this advanced and affordable capability," in a press release published on Northrop's website.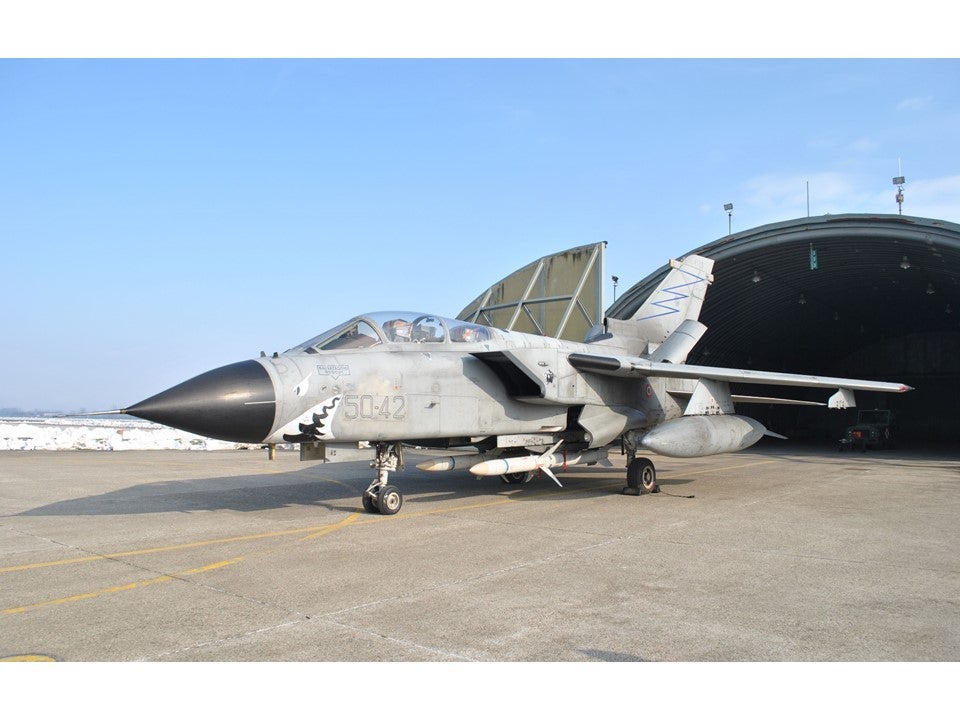 An Italian Air Force Tornado ECR recently completed operational testing of the AARGM in October last year. The tests were conducted at Naval Air Weapons Station China Lake, in the California high desert. In a culminating exercise, the test aircraft hit two radiating targets with AARGMs. The successful conclusion of the test program cleared the AARGM for carriage by the Italian Tornado fleet at large, upgrading from their current stocks of HARMs.
The work for this contract will be carried out by Northrop Grumman's subsidiary, Alliant Tech Systems, formerly Orbital ATK. Primary construction will be carried out at locations formerly owned by Orbital ATK before its purchase by Northrop. Both sites, in Northridge and Ridgecrest, are in Southern California, and close to Navy installations. Work on Lot 8 is expected to be complete in 2022, with an unspecified number of missiles built.