German Navy Selects Sea Lion to Replace Sea Lynx
The Deutsche Marine have selected the NH90 NATO Frigate Helicopter, built by NHIndustries. The French helicopter manufacturer will supply as many as 31 NH90s to replace Germany's fleet of Sea Lynxes.
The Sea Lynx has been in service with the Deutsche Marine since the 1980s, currently operating 21 of the Mk88A variants. The Bundeswehr announced on 31 July, that the Sea Lynx will be replaced by the Sea Lion Multi-Role Frigate Helicopter (MRFH) variant of the NH90.
The Sea Lion NH90 NATO Frigate Helicopter is a development of the
French NFH Caiman multi-role aircraft used aboard the FREMM Frigates currently entering service. The NFH variant is already in service with the Italian, Norwegian, Belgian and Dutch navies. Testing of the German variant began in late 2017.
The NH90 family of helicopters has a history of service with the German military, with the German Army purchasing the troop transport variant in 2006. A number of the transport NH90s were deployed in Afghanistan as MedEvac helicopters. The German Navy also previously replaced their Westland Mk 41 Sea King with the Sea Lynx variant. According to the Bundeswehr, the further procurement of Sea Lion "ensures a smooth transition and synergies in later operations."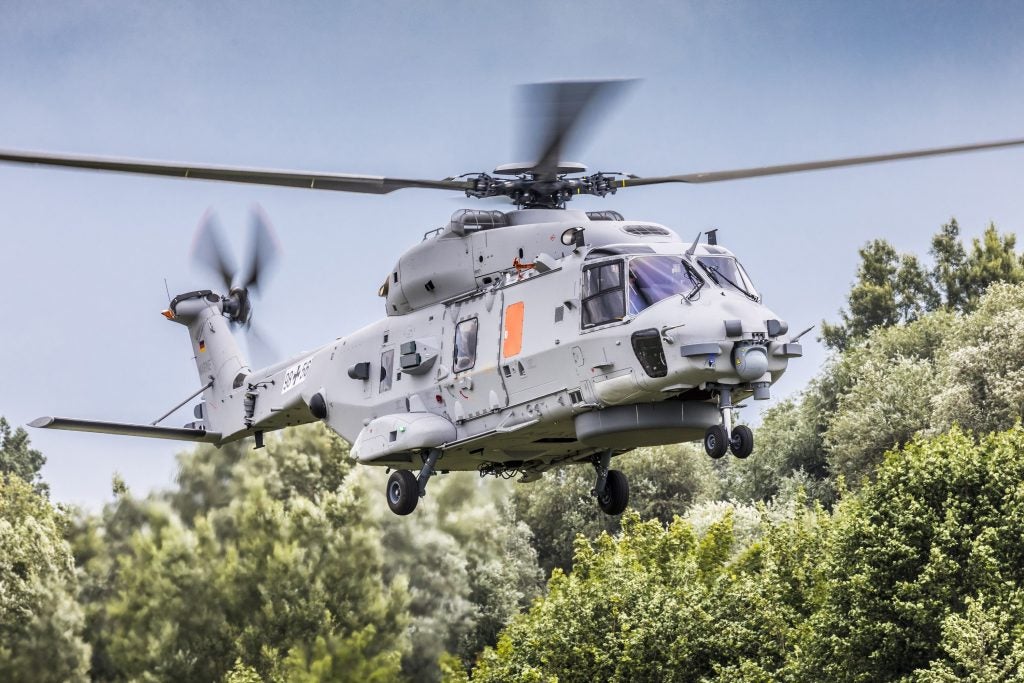 The first helicopters are expected to be received in 2025, with the next important milestone in the MRFH procurement process being a bill passing through the Bundestag, Germany's parliament, in 2020.
The Deutsche Marine said in a press release announcing the procurement that the new aircraft would be an integral part of their frigate system:
On-board helicopters are an integral part of the "system frigate". Equipped for example with sonar, radar and torpedoes, they are the essential sensors and weapons carriers in the naval warfare as well as above water. They can also flexibly support maritime operations through transport and rescue missions.
The value of the contract has not been announced by the German government but it has been confirmed that 31 NH90s will be purchased once funding is in place.