Spooky Retires, Ghostrider Conducts First Combat Mission
The AC-130J flew its first combat sortie in late June 2019, in Afghanistan although details of the target and outcome of the mission are classified. The outgoing AC-130Us also apparently flew their last missions in late June. The Ghostrider, as it has been christened, maintains the iconic 105mm howitzer of the Spectre and Spooky models whilst replacing the 40mm Bofors with a 30mm Bushmaster cannon and adding a raft of new kinetic options.
The US Air Force began taking deliveries of the AC-130J model back in 2017, however, a new software upgrade has seen the J model take the Spooky's crown as the loitering close air support platform of choice for American and Coalition ground units in Afghanistan, Iraq and Syria. The upgrade likely includes increased counter-measures against Russian electronic jamming which plagued AC-130U operations over Syria in 2018.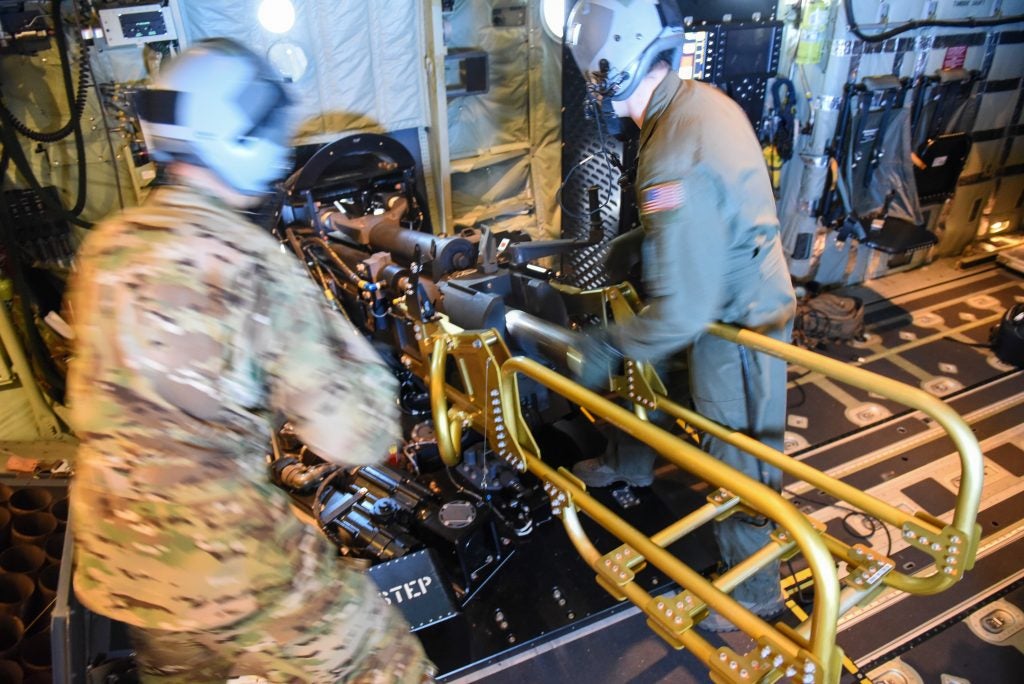 The upgrade is also likely aimed at alleviating recoil management issues experienced with the 30mm GAU-23A and patching the fire control system which had experienced issues causing the weapons systems to lose accuracy and require re-zeroing. The latest J model also solves a fuel management concern, allowing the gunship to increase loiter times over a target box.
The J model offers increased kinetic options, including the ability to launch both smart small diameter bombs and Hellfire anti-tank guided missiles. It also features the capability of launching Raytheon AGM-176 Griffin missiles. Known as a Stand-Off Precision Guided Munition (SOPGM), the Griffin is a firm favourite of US special operations forces and the Central Intelligence Agency who prefer the limited yield and resulting collateral damage of the Griffin to the Hellfire or conventional smart bombs. Although the recent discovery of the R9X variant of the Hellfire may be giving the Griffin a run for its money, in 2016 USSOCOM (and these numbers presumably include Joint Special Operations Command) were launching two Griffins a day across a range of theatres including Somalia.