Russian Combat Engineers receive Kapitan UGV
Although reports on the combat utility of the Uran-9 armed unmanned ground vehicle (UGV) in Syria were less than enthusiastic as we reported last month, the Russian Army says that another UGV variant, the Kapitan, has completed field trials and is entering service with their combat engineers.
With Russian engineers deployed to Syria dealing with unexploded ordnance (UXO) and improvised explosive devices (IEDs), we may soon see the Kapitan in action. Previously both the Sfera and Skarabey UGVs had been tested in-theatre although both of these platforms are built for reconnaissance of locations rather than making safe a UXO or IED.
The Kapitan, manufactured by the Izhevsk Radio Plant and first unveiled in 2017 at the Army-2017 exhibition, is both a reconnaissance and EOD 'bot in one. It can carry a range of modular sensors which can be swapped out dependent on the task at hand and include thermal cameras. Future modules may include weapons, most likely a shotgun to ballistically render devices safe.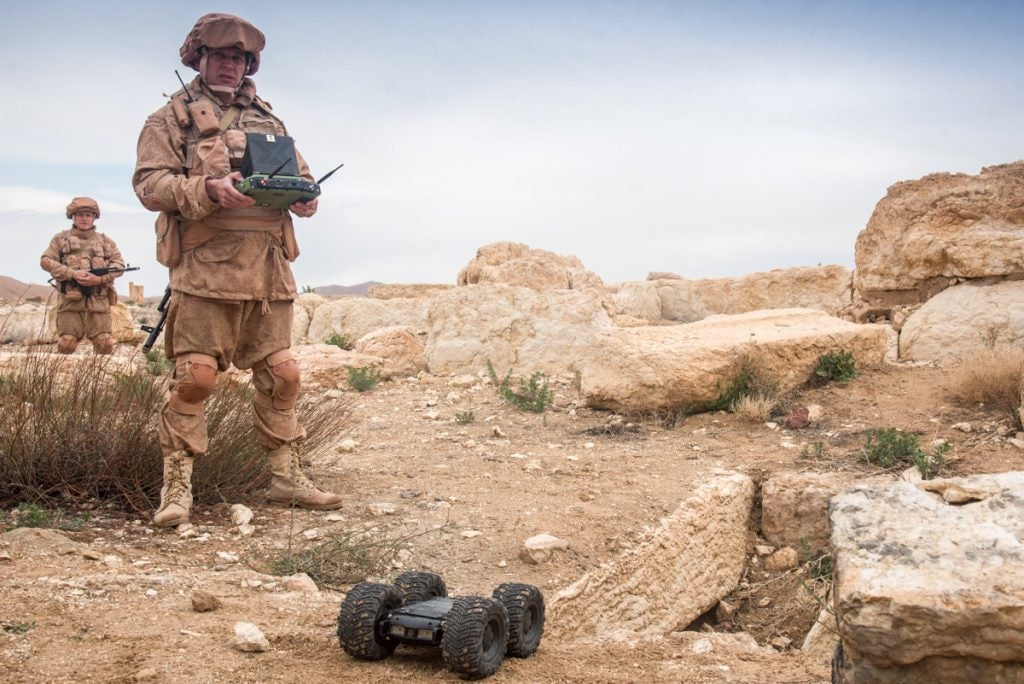 Weighing in at some 35 kilograms, the Kapitan can travel over seven kilometers per hour on good ground whilst its battery pack can last a reported six hours. A manipulator arm allows the lifting and transportation of suspect devices or UXOs weighing up to seven kilograms. Like the Uran-9 however, the Kapitan has its limitations. Although able to operate at distances of up to 1000 meters from the operator in clear terrain, in the urban fight this is reportedly halved.
The Kapitan will join the Uran-6 in Russian service with the first six of the larger multipurpose mine clearance vehicles being delivered this year. The Uran-6 resembles a mini bulldozer with Second World War style mine flails fitted to the scoop. An earlier variant of the Uran-6 was deployed to Syria and assisted in demining operations in the city of Palmyra. The UGV has also been deployed to mine clearing operations in both Chechnya and Ingushetia.