Boeing T-X Begins Engineering and Manufacturing Development Flight Tests
Boeing announced that T-X aircraft N381TX completed its first official Engineering and Manufacturing Development (EMD) flight test on July 1.
The aircraft was flown from Boeing's St. Louis, Missouri plant. Chief T-X test pilot Steve 'Bull' Schmidt said "She flew just superb. First EMD test points went off without a hitch."
Boeing stresses that the two EMD aircraft built so far are not prototype aircraft, but rather fully configured platforms. No details were further disclosed about the nature or duration of flight test.
Prototypes of the aircraft have already flown 71 test flights between December 2016 and December 2018, the data of which has been studied by Boeing and co-developer Saab in preparation of the EMD flight tests.
The EMD flight tests phase consist of several phases and will be followed by the serial production phase, in which aircraft will be produced and delivered more rapidly, with less focus on testing and improvements.
Boeing won the $9.2 billion U.S. Air Force T-X program competition in September 2018, and is working hard to develop the new clean-slate design into a mature training platform for the U.S. Air Force.
The T-X program is set to replace the U.S. Air Force's aging fleet of T-38 Talon trainer aircraft. Initial operating capability (IOC) is scheduled for 2024.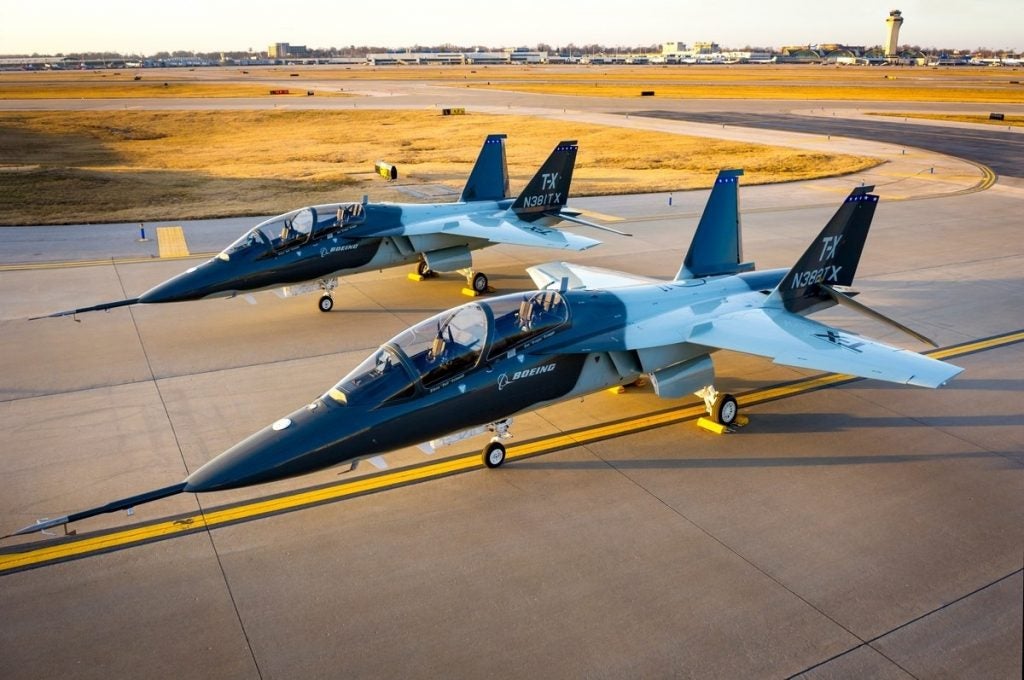 The U.S. Air Force intends to order at least 351 aircraft and 46 simulators, though orders are expected to swell beyond that to complete replacement of the T-38 fleet. Foreign orders are also likely to further increase sales, with Sweden looking as a likely customer considering Saab's involvement in the aircraft.
T-X is under development by Boeing in collaboration with Sweden's Saab and features a single General Electric Aviation GE 404 engine, tilted twin tails, tandem seating and an advanced cockpit with embedded training systems. Aside from Saab and General Electric, L3 is also a major partner in the program, focusing on C4ISR systems.