France's Naval Group Wins $1.4 Billion Contract for Romanian Navy Corvettes
France's Naval Group was awarded a contract to build four Gowind-class corvettes for the Romanian Navy, the Romanian Minister of Defense announced on Wednesday, July 3.
The deal for four Gowind 2500-class corvettes is valued at €1.2 billion ($1.4 billion), and also includes the modernization of two T-22 frigates and the construction of a maintenance and training center. Also included in the deal is local Romanian ship yard Santierul Naval Constanta, which partnered with Naval Group for the bid.
The ships are to be equipped with MBDA-made missiles and a Thales-built radar system. First deliveries are expected in 2022, though the details still have to be worked out in finalizing contracts.
Naval Group beat out bids from Italy's Fincantieri, which launched a last-ditch effort to appeal the decision, even though it is in the early stages of building a strategic partnership with Naval Group, as well as the Netherlands' Damen Group, which was accused of favoritism from Romanian officials.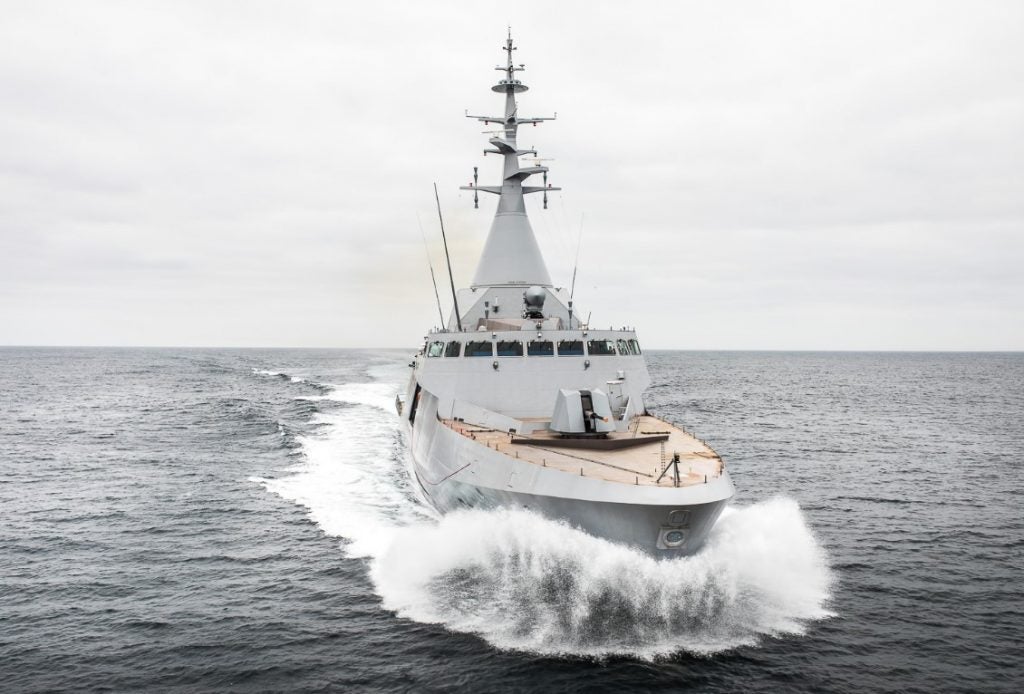 "I strongly believe it's an important moment for Romania's naval forces which haven't received any new equipment in the last 30 years," The Defense Post quoted Minister of Defense Gabriel Les as saying.
French Minister for the Armed Forces Florence Parly said in a statement that she "welcomes this decision which is fully part of the effort to built a strong and ambitious Europe in defense matters," adding that the deal would secure more than 400 jobs across Naval Group's facilities over the next five years.
The Gowind-class, which depending on the specific version ranges from 102 to 111 meters in length and between 2,600 and 3000 tons in displacement, is seeing great success on the export market, where it is already being supplied to the Egyptian Navy, and heavily modified to the Malaysian Navy, despite the French Navy not operating the type itself. Most recently, the United Arab Emirates also signed a deal for two vessels.