UAE Discreetly Signs for Two Gowind-class Corvettes from France's Naval Group
Intelligence Online and Defense News were both able to independently verify that the United Arab Emirates and French shipbuilder Naval Group have concluded negotiations for the purchase of two Gowind-class corvettes for the United Arab Emirates Navy.
Neither the United Arab Emirates, France, Abu Dhabi Shipbuilding Company (ADSB) or Naval Group provided statements or spoke to the media about the deal, remaining tight-lipped in the face of the apparent leak.
The order's value is estimated at €750 million (US $850 million), and the contract includes an option to buy two additional ships. ADSB is reported to cooperate in the construction of the vessels.
The deal was first announced in November 2017, when French president Emmanuel Macron visited Dubai. A significant step considering Naval Group and its predecessor DCNS have never dealt with the UAE before.
The Gowind-class, which depending on the specific version ranges from 102 to 111 meters in length and between 2,600 and 3000 tons in displacement, is seeing great success on the export market, where it is already being supplied to the Egyptian Navy, and heavily modified to the Malaysian Navy, despite the French Navy not operating the type itself.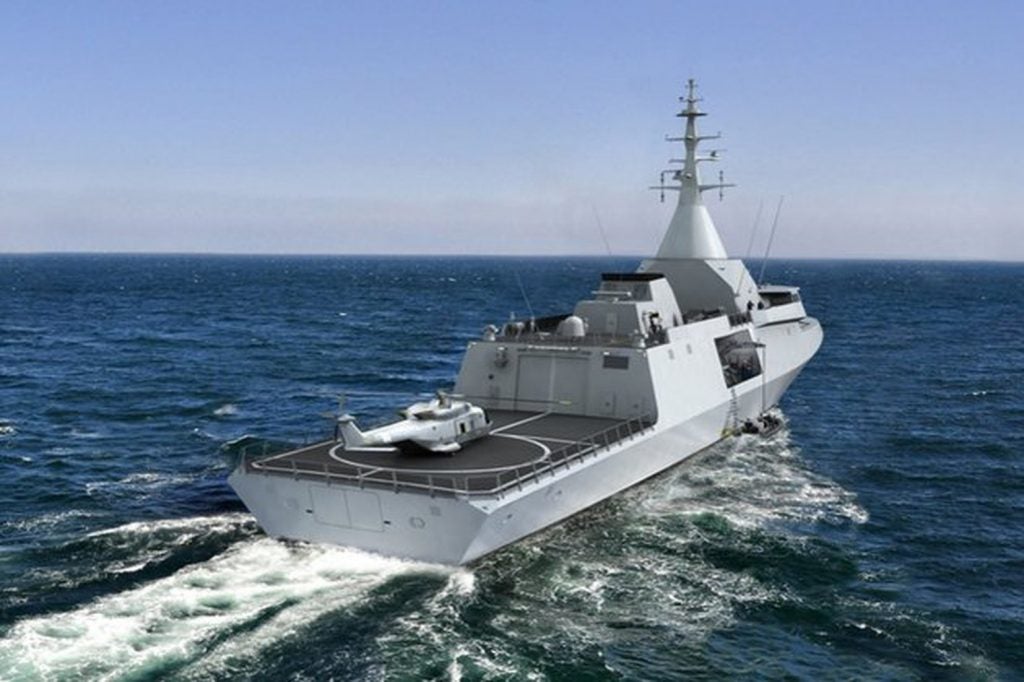 The ships are to be equipped with Naval Group's own SETIS combat management system, MBDA's Exocet anti-ship missiles, as well as Raytheon's Evolved Sea Sparrow (ESSM) surface-to-air missiles.
German Export Ban Impacts Deal
Gowind-class corvettes are powered by engines manufactured by German company MTU, however the German government is not delivering export licenses for military materiel to the UAE and Saudi Arabia over their parts in the war in Yemen.
Germany's decision could make honoring the contract difficult if Berlin decides to apply the sanctions on this contract as well. A German block of the deal would essentially scuttle the deal entirely.
There has been no indication yet as to whether or not Berlin would veto the deal.