Fire Kills 14 Sailors Aboard Secretive Russian Navy Espionage Submarine
A fire aboard a Russian Navy "research submersible" killed 14 crew members, the Russian Ministry of Defense stated on Tuesday, nearly two days after the incident occurred.
The fire reportedly broke out on nuclear-powered submarine Losharik on Monday as it was probing the ocean floor in Russian territorial waters in the arctic Barents Sea. The blaze generated smoke and toxic fumes, which caused the deaths of 14 crew members on board the stricken vessel.
While Russia maintains the Losharik is strictly a research vessel for scientific purposes, the US believes the submarine to operate in covert deep-sea missions. Specifically, the extremely deep sea capabilities of the submarine, up to thousands of feet below the surface, enable it to potentially sever or tamper with undersea data cables.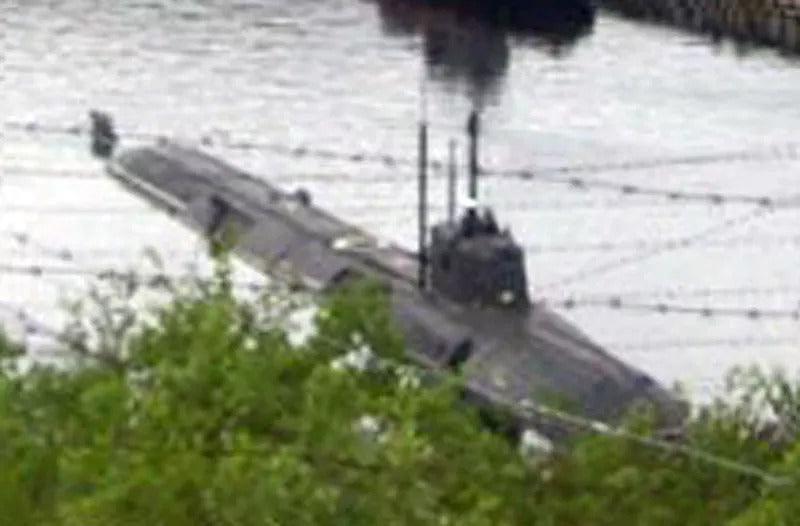 The US Naval Institute stated it believed the submarine to be a "key asset of the Russian Main Directorate of Deep-Sea Research, known as GUGI," and elaborated that "GUGI develops and operates a fleet of specialized submarines that Russia uses for deep sea and Moscow's most covert operations. The organization reports directly to Russian military intelligence, the GRU, rather than the Russian Navy."
The submarine was rolled out in the late 1990s and reportedly launched in 2003, but specifics about the design are hard to come by due to secrecy surrounding the vessel. The ship is believed to have a crew of around 25 and uses a design based on spherical compartments to withstand extreme depths. The name Losharik is a nod to a Soviet-era cartoon character of a toy horse made up from spheres.
In a televised statement, Russian president Vladimir Putin stated that two "Heroes of Russia" were among the dead, referring to the highest military award issued since World War 2, suggesting high ranking officers may have been aboard.
Due to the submarine's use of a nuclear reactor for energy and propulsion, neighboring Norway said it is monitoring for radiation in the Barents Sea, but stressed that it had not detected any so far.