Serbian Air Force Receives First H145M Helicopter from Airbus
The Serbian Air Force has received its first of nine H145M helicopters from Airbus Helicopters at the Partner Defence Exhibition in Belgrade on 25 June 2019.
The delivery comes after Serbian Minister of Defense Aleksandar Vulin visited the Airbus Helicopters facility in Donauwörth, Germany last year to officially accept the first helicopter on location.
"I would like to thank the Serbian government and personally Defence Minister Vulin for their trust in the latest member of our H145 family and for the smooth cooperation since the negotiations started in 2016," said Wolfgang Schoder, CEO of Airbus Helicopters Germany said at that time. "We see a lot more opportunities for the H145M in Europe and beyond."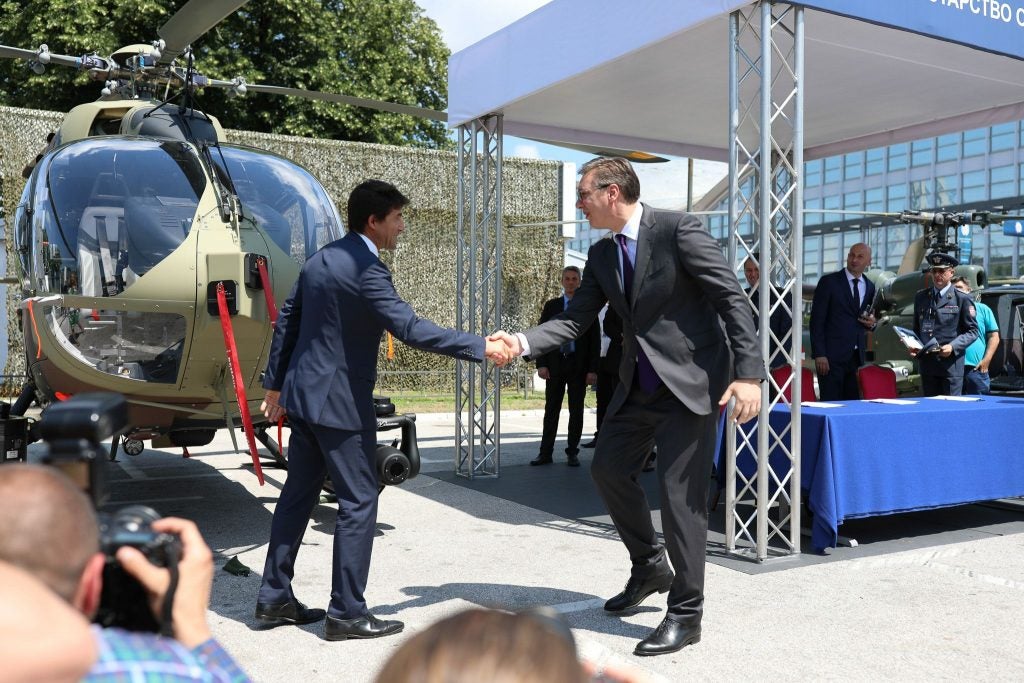 The contract for the helicopters was signed in Belgrade on 28 December 2016, and involved both the Serbian Ministry of Defense and Ministry of the Interior, providing helicopters for both the Air Force and national police force.
The first H145M helicopter is equipped with a search and rescue configuration, however, subsequent deliveries will come equipped with Airbus' HForce modular weapons system. Serbia is mulling integrating locally-produced armaments into the HForce system.
The H145M is a medium-sized twin-engined utility helicopter powered by a duo of Safran Helicopter Engines Arriel-2Es, which give the helicopter a maximum takeoff power of nearly 1800 horsepower (667 kW per engine), which can be pushed to over 2000 under emergency conditions. This gives the helicopter a takeoff weight of 3800 kg, of which 1900 is available for payload.
With a fuel capacity of 729 kg (1593 lb), the helicopter has a range of over 600 km and a cruise speed of 240 km/h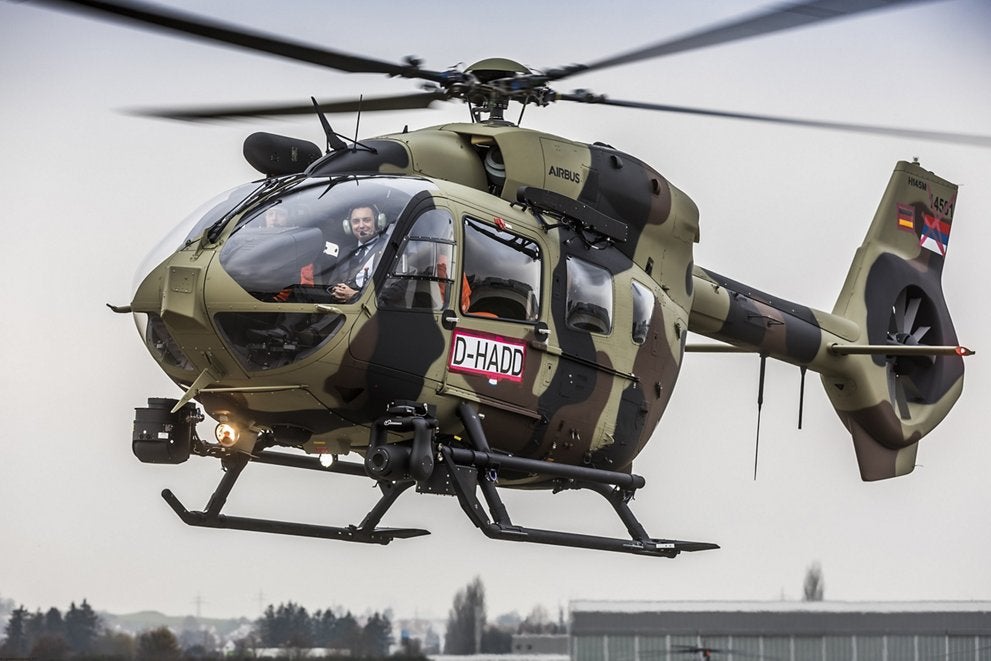 Deepened Partnership with Airbus
Airbus also announced at the unveiling that Serbia's Moma Stanojlovic aeronautical plant near Belgrade has been certified to become a maintenance center for the SA 341 and SA 342 Gazelle helicopters.
Serbia has around 30, manufactured in Mostar, Bosnia by SOKO in Yugoslav times, Gazelle helicopters in service, and neighboring countries operate many more of the 160-strong SOKO-built fleet.