Future European Fighter Unveiled by Dassault and Airbus
France's Dassault Aviation and multinational Airbus Defense and Space unveiled a mock-up of their New Generation Fighter (NGF) at the Paris Air Show 2019.
The unveiling was performed by Eric Trappier and Dirk Holke, chief executive officers (CEOs) of Dassault Aviation and Airbus Defense and Space respectively, and was witnessed by French President Emmanuel Macron and the ministers of defense of France, Germany and Spain.
The NGF is being developed as part of the Future Combat Air System (FCAS) joint program between France and Germany, which re-oriented itself in February 2019. Spain, also represented by Airbus, joined the program later that year.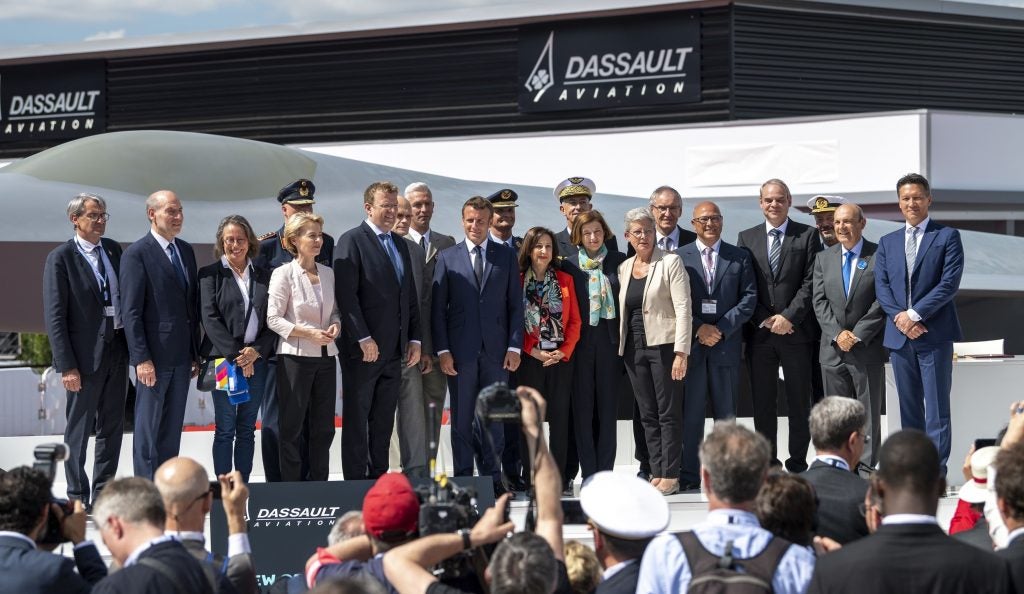 FCAS was initially a joint program between France and the United Kingdom to develop unmanned combat aircraft, but with the unveiling of BAE's Tempest last year, it is clear the program has moved on.
The reveal of the mock-up model heralds the Demonstrator Phase of the FCAS program, which is to last from 2019 to mid-2021 and is to serve as a starting point for demonstrators and technology development for the NGF, as well as the Remote Carriers (RC), and Air Combat Cloud (ACC) programs.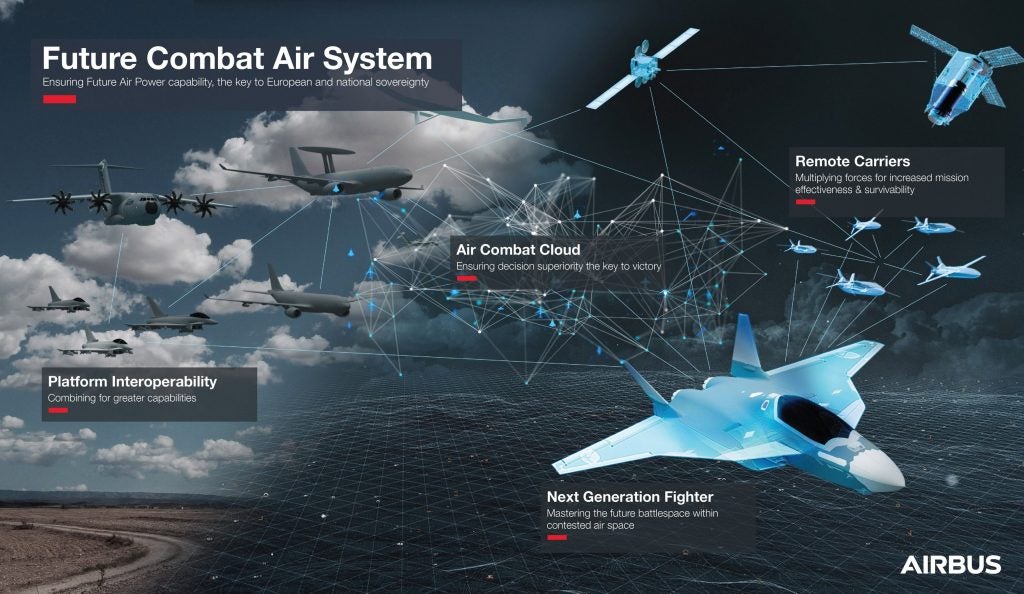 The RC program deals with the development of unmanned aircraft to team with the manned NGF, and ACC is set to develop the networking and data fusion infrastructure required for the overall project. Additionally, France's Safran and Germany's MTU are developing a new engine to power the future FCAS systems in a separate project. The combined aircraft is scheduled to first take flight in 2026.
"The Joint Concept Study awarded to Dassault Aviation and Airbus in January 2019 was the first step in a fruitful cooperation between both companies. The first Demonstrator Phase marks another decisive step in the Next Generation Weapon System industrial organisation in which the New Generation Fighter, to be built by Dassault and Airbus, with Dassault Aviation as Prime contractor, as well as the Remote Carriers and Air Combat Cloud with Airbus as Prime contractor, will be the corner stone of the Future Combat Air System", said Eric Trappier, CEO of Dassault Aviation. "The progress we have achieved on the FCAS program in recent months is remarkable. It will shape Europe's most decisive military air combat program for the decades to come and turn out a strong move in constructing Europe's sovereignty."