Singapore Unveils and Commissions Hunter, its First Fully-Digital Armored Fighting Vehicle
The Singapore Armed Forces (SAF) unveiled on 11 June details of the Hunter armored fighting vehicle (AFV) as it was commissioned into service by Minister of Defense Ng Eng Hen during the Singapore Army Armor Formation's 50th anniversary parade.
Hunter is the culmination of Singapore's Next Generation Armored Fighting Vehicle (NGAFV) program, and is to replace the Singapore Army's current fleet of aging M113A2 "Ultra" APCs, which stem from the 1970s. The NGAFV program was launched in 2006 by the Defence Science and Technology Agency, the Singapore Army and ST Engineering Land Systems, but wasn't announced until March 2017.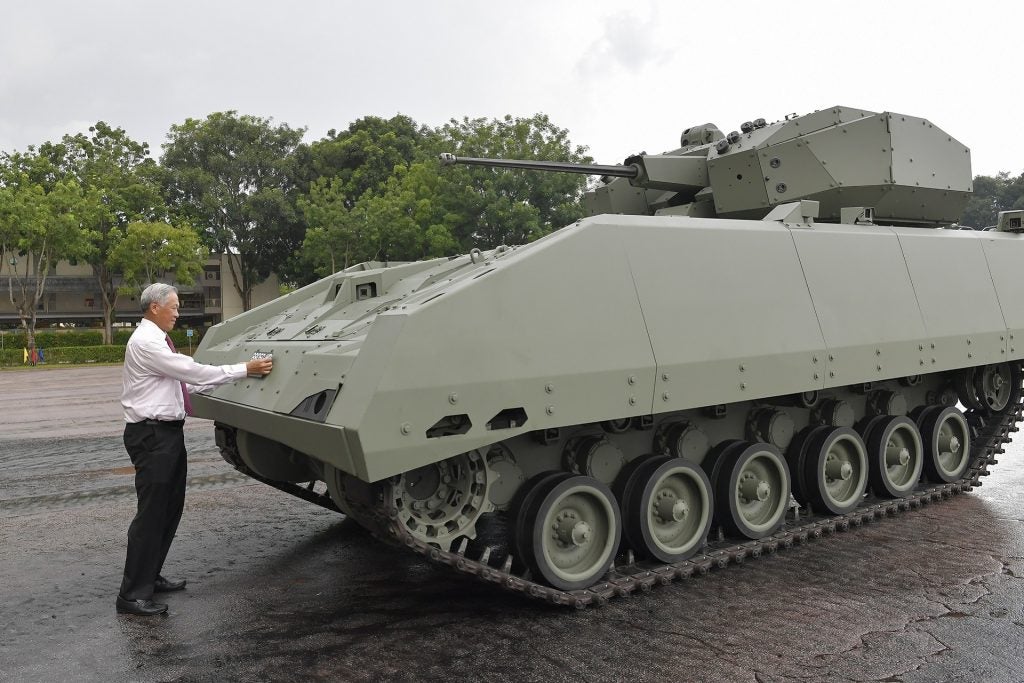 The new vehicle will progressively replace the M113A2 and operate together with the Bionix AFV, which was first rolled out in 1999.
Defense Minister Ng said at the parade, "The Hunter replaces the Ultra M113 but represents a significant step-up in all areas – better firepower, mobility and protection. The Hunter fleet will require less manpower to operate, but with increased potency through the use of advanced technology."
Key features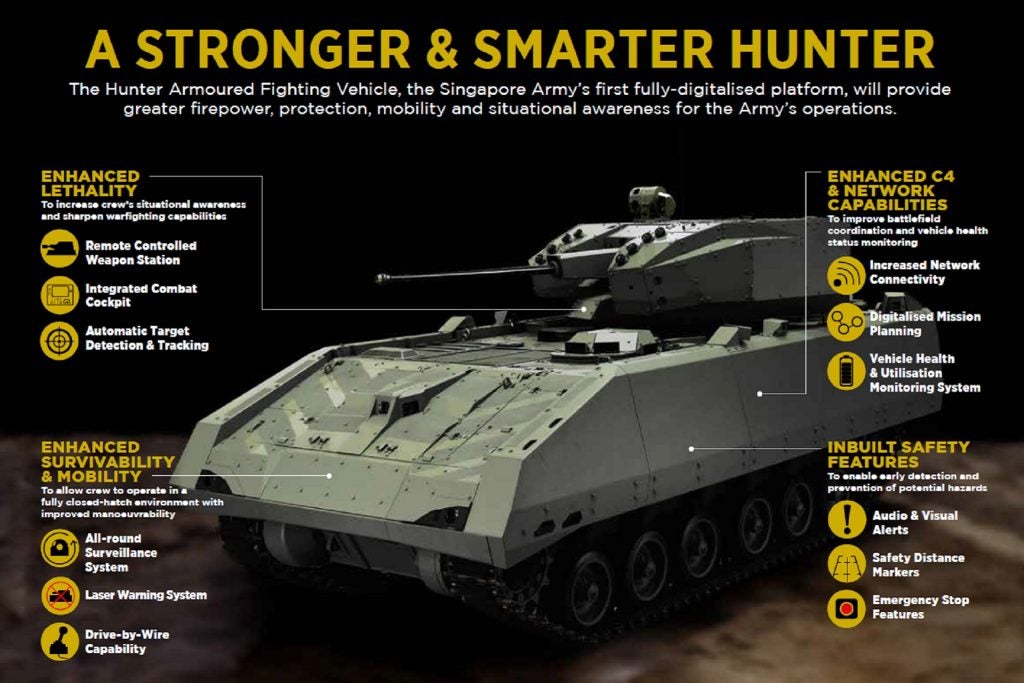 Hunter is a fully-digital armored fighting vehicle incorporating smart and digital technologies to better interface with modern soldiers and increase survivability, mobility, and firepower.
The vehicle is completely drive-by-wire, and controls can be taken over by the vehicle's computer systems or other crew members if needed. The 29.5 metric tonne vehicle has a range of 500 kilometers and top speed of 70 kilometers an hour.
Its weapons and other systems are controlled using touch screen interfaces by a crew of three from an integrated cockpit: commander, gunner, and driver. The cockpit is situated in a closed-hatch air-conditioned compartment, which minimizes the crew's exposure to external threats.
The vehicle's weapons are located on a remote weapons station turret and consist of a 30mm cannon, 7.62mm coaxial machine gun, 76mm smoke grenade launchers and the ability to fit an anti-tank guided missile launch system.