Airbus Reveals H160M Mock-up as France Accelerates Helicopter Program
Airbus Helicopters showcased a mock-up of the H160M helicopter pitched for the French Joint Light Helicopter (Hélicoptère Interarmées Léger — HIL) program as the French Minister of the Armed Forces, Florance Parly, announced the program is to be brought forward by a year.
Airbus won the HIL program in 2017, with its civilian H160 model, the militarized version of which — dubbed Guépard ("Cheetah") — has now been revealed by minister Parly at the Airbus Helicopters headquarters in Marignane, southern France.
Simultaneously, the HIL program was advanced by one year, revising the planned 2022 launch to 2021, with first deliveries expected in 2026. During the announcement Parly stated "the speedy introduction of the H160M will enable the country's armed forces to maintain their advantage over adversaries." Adding to this, she described the helicopter as "versatile, modern and incredibly fast", and confirmed it would make an appearance at the renowned Paris Air Show next month.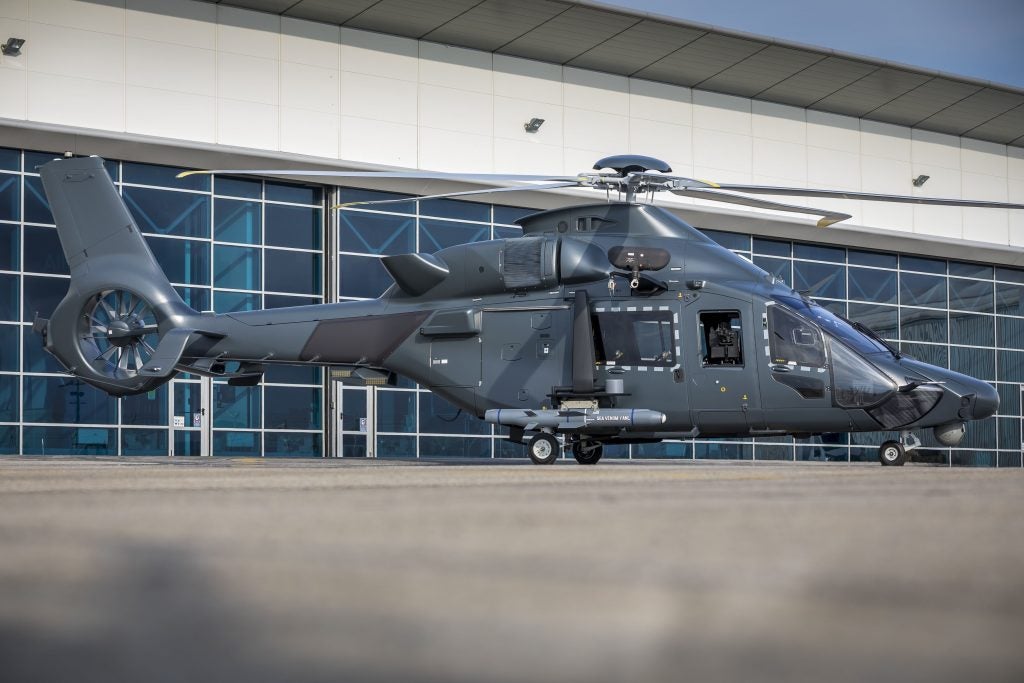 The ambitious HIL program aims to replace five types of helicopter currently in service with the French Army, Air Force and Navy with just one, the previously selected H160M.
In total 420 aircraft are to be replaced, ranging from the Alouette III which was introduced in 1960, to the Air Force's Fennec introduced in 1990. The program's order is set for 169 aircraft, 80 for the Army, 49 for the Navy and 40 for the Air Force.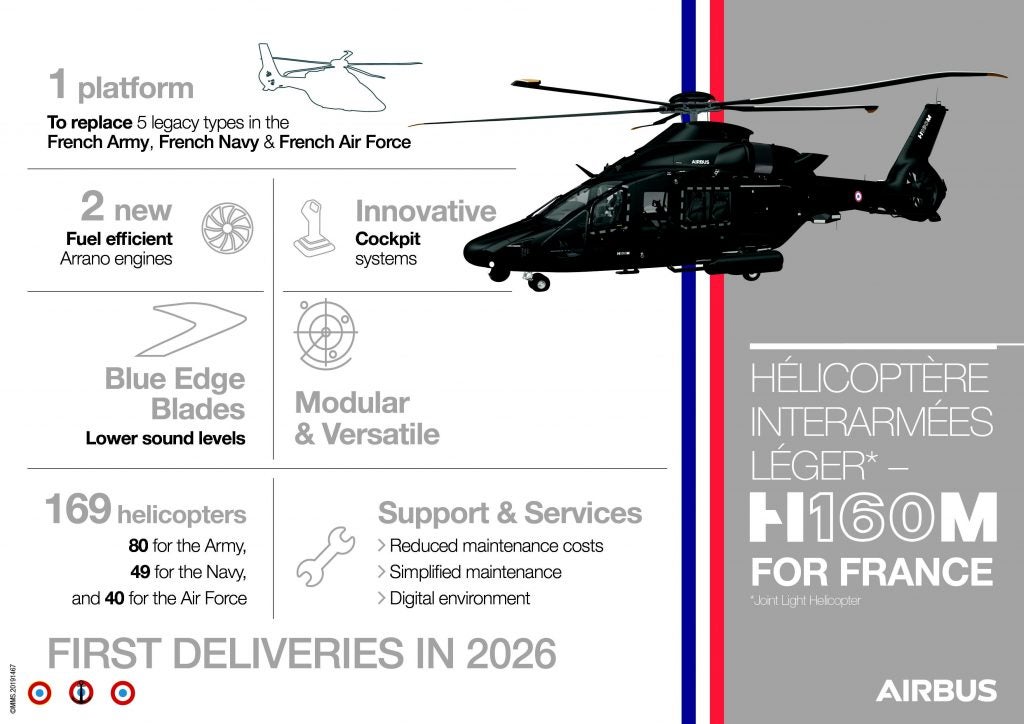 The H160M is to be modular with equipment for a broad range of missions and tasks, including search and rescue, intelligence surveillance, close air support, anti-ship operations and air interception.
To perform all of the required tasks, the many versions require many abilities. Some must be capable of air-to-air refuelling from both the KC-130 and A400M using a probe, those systems to be used in close air support roles are to be equipped with a 20mm cannon and guided rockets. While the French Air Force is looking to integrate a pilot-controlled 7.62mm gun to be used to intercept light aircraft and UAVs, but is also exploring the use of on-board snipers if this proves to be too difficult.