Lockheed Martin Pulls Freedom-class Derivative out of FFG(X) Competition
In a surprising change of tack, Lockheed Martin has announced they will not be submitting the Freedom-class LCS derivative to the final phase of the FFG(X) competition later this summer, officials announced yesterday. The company has said it is instead focusing on developing the many combat and electronic systems they are already contracted for as a part of the competition.
Lockheed was one of five companies given contracts last year for a design study, aimed at redesigning an existing ship into a guided missile frigate for the US Navy. Also given contracts were Austal USA, Fincantieri Marine, a joint team of General Dynamics Bath Iron Works and Navantia, and Huntington Ingalls Industries.
"We reviewed the entire program and obviously, given some of the stuff that has already happened that is outside of the contract for the program – that includes the designation of our combat management system, COMBATSS 21, derived off of Aegis; we have the Mk-41 vertical launch system; the processing for our anti-submarine warfare area; advanced (electronic warfare) and platform integration. As we evaluated all of those different areas, we determined not to pursue, as a prime contractor, the FFG(X) detailed design and construction." said Joe DePietro, Lockheed's vice president of small combatants and ship systems.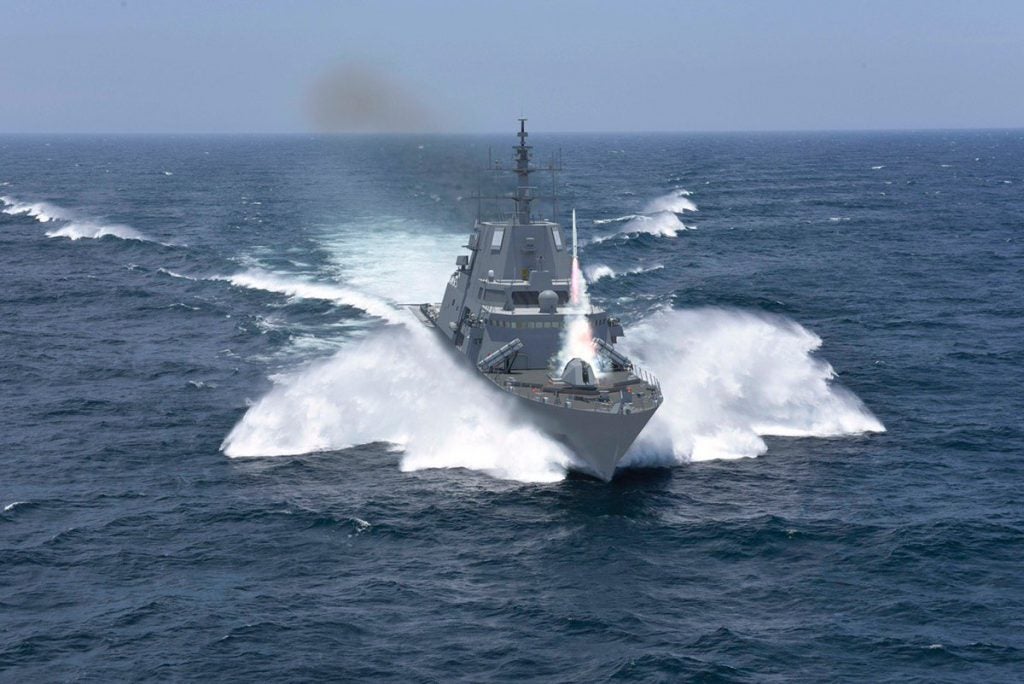 Unnnamed sources told USNI News that the challenges involved in stretching the baseline Freedom-class design into a full sized frigate were considerable. The frigate design requires division of the engineering spaces in a way that the LCS does not, among other alterations. All of these result in a longer ship, which may stretch the sea keeping or stability margins of the design.
A Lockheed press representative reached out to The Drive in response to their article on the subject with the following, "Lockheed Martin completed a successful design effort under the current contract, and our solution meets all of the Navy's requirements. After careful review, we have decided we will focus our attention on the FFG(X) combat system and overall systems integration. We offer the best value to the Navy in this role while meeting our business goals. We will continue to serve as a shipbuilder for the U.S. Navy, and we're exploring opportunities including unmanned surface vessels and the large surface combatant."
It is clear that the company is remaining heavily involved in the FFG(X) project, even if they are not submitting a design for consideration. Whoever does end up winning will be working hand in hand with Lockheed to integrate Mk.41, COMBATSS 21, and other subsystems with their design.
The first contract for FFG(X) is expected in 2020, with the first in class to be delivered to the Navy at as of yet undetermined date in the future.