Lithuania To Supply Ukraine With Bofors L70 Anti-Aircraft Guns
On January 11, Lithuanian President Gitanas Nausėda attended the second Lublin Triangle summit meeting in Lviv with the Presidents of Ukraine and Poland. President Gitanas Nausėda announced at a post-meeting press conference that Lithuania will deliver Bofors L70 short-range automatic anti-aircraft systems and related munitions to Ukraine, which is defending itself against Russian aggression, in the near future.
Lithuanian President Gitanas Nausėda also stated that the Lithuanian people's commitment to supporting Ukraine is unmatched, and that so far, 95% of Lithuanians support humanitarian aid, with 70% donating money and materials to Ukraine. "Lithuania will continue to provide support until victory," the president said, adding that Lithuania provided 660 million euros to Ukraine in 2022, including 240 million euros in military aid.
Ukrainian President Volodymyr Zelensky expressed gratitude to Lithuania for its decision to hand over air defense systems to Ukraine, which will strengthen the country's energy infrastructure's defense against Iranian drone attacks, and stated, "the Ukrainian people will always remember that you helped us in such a difficult time."
Russia frequently employs Iranian drones in its attacks on military or civilian targets in many Ukrainian cities, including the capital, Kyiv. So far, two distinct types of Russian drones have been identified in Iran. These include the long-range Mohajer-6 drone produced by Qods Aviation Industry Company (also known as Ghods) and the Shahed-136 kamikaze drone produced by Iran Aircraft Manufacturing Industrial Company (HESA). Ukrainian forces claim to have destroyed over 500 Iranian kamikaze drones since September 11, employing both ex-Soviet weapons and a wide range of expensive anti-aircraft missile systems, such as newer radar systems and missile launchers sent by Western allies, to neutralize these drones. According to Ukrainian experts, the Bofors L70 short-range automatic anti-aircraft guns and ammunition are more than sufficient to destroy Iranian Shahed kamikaze drones.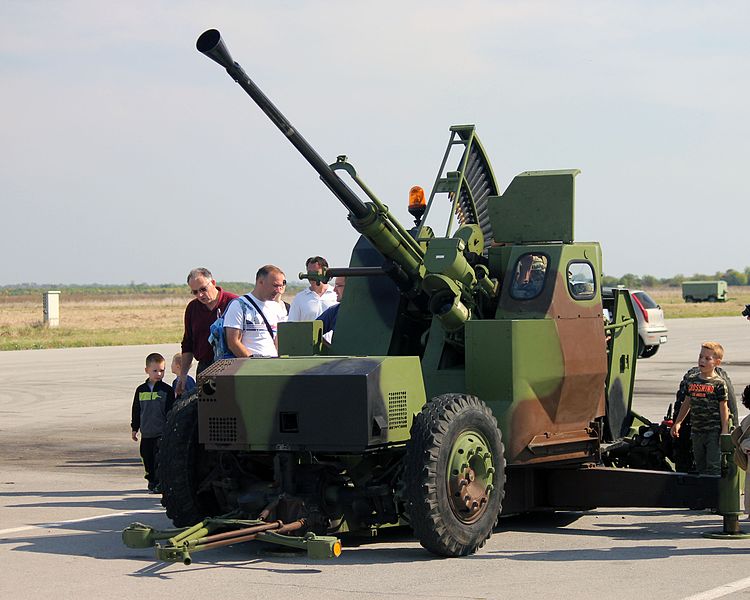 The Bofors L/70 is a 40mm short-range anti-aircraft gun developed by the Swedish arms manufacturer AB Bofors. It was created in the late 1940s as a successor for the highly successful Bofors L/60 during WWII. These 40mm Bofors guns are designed to combat aircraft and helicopters flying low (up to 3000 meters) and at speeds of up to 1440 km/h. These automatic guns, which can fire 300 rounds per minute, have a maximum range of 4 kilometers and can destroy an air target at any time of day or night.