France Orders 200 Akeron MP Anti-Tank Guided Missiles
France's Directorate General of Armaments (DGA) announced on 12 January a further order for 200 Akeron MP medium-range anti-tank guided missiles from MBDA.
The order was made in line with France's 2019-2025 military programming law (LPM). 200 of the missiles were delivered last year. The Akeron MP or MMP 'Missile Moyenne Portée' (Medium-Range Missile) was developed in the 2000s and entered production in 2014. The missile entered service with the French Army in 2017, and was used operationally for thr first time in 2018.
Luxembourg became the second European customer for MBDA's Akeron MP in 2022, placing an order for 90 missiles. The tripod-launched missile weighs 15kg and measures 1.3 meters in length.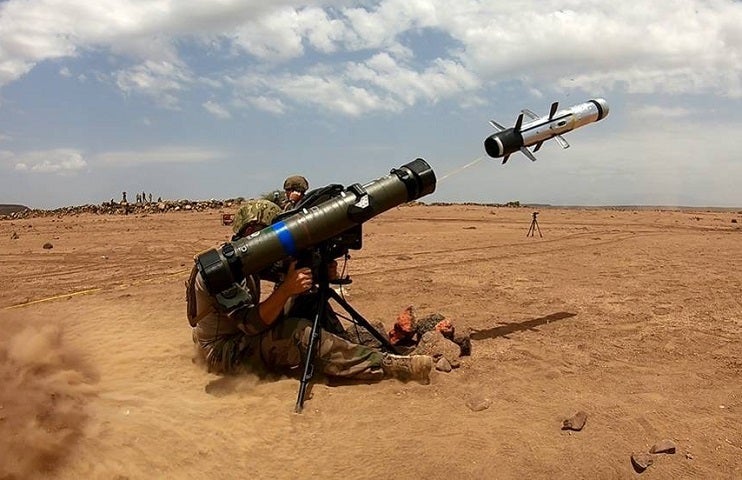 The Akeron MP is the French Army's most advanced medium range anti-tank weapon – replacing the wire guided MILAN. It is capable of engaging armored targets, night or day, out to ranges of 4km and uses a tandem HEAT warhead. It has multiple targeting modes as well as fire-and-forget capability. It can use third party target designation and is capable of lock-on after launch (LOAL) for non-line-of-sight (NLOS) targets designated down range. The French defense ministry explained this feature in thier announcement as:
"the shooter chooses a type of trajectory before firing then, during the flight, designates the target and refines the point of impact thanks to the color or infrared image feedback from the seeker."
The French Army has successfully tested using a drone to designate targets down range in this mode during the Lynkeus project.