Australia & Romania Opt For Naval Strike Missiles
This week both Australia and Romania have confirmed the procurement of Kongsberg-Raytheon's Naval Strike Missiles (NSM). Norway's Kongsberg Defence & Aerospace signed a contract worth over $500 million with the Commonwealth of Australia for supplying NSMs and supporting equipment. Arizona-based Raytheon Missiles and Defense was awarded a $208 million contract for the NSM Coastal Defense System for the Republic of Romania.
In 2022, Australia had announced the selection of Kongsberg's NSM to replace the Harpoon under an accelerated acquisition under Project SEA1300. The contract was signed in December 2022 and was announced on January 5. The NSM capability will be employed on the Royal Australian Navy's ANZAC class frigates and Hobart class destroyers. The missiles will enter into service from 2024. Eirik Lie, President of Kongsberg Defence & Aerospace, said:
"This is a significant milestone in the pathway to delivering a modern, effective, and survivable precision strike missile capability to the Royal Australian Navy. Executing this contract will be achieved through close collaboration between Kongsberg Defence & Aerospace, Australian industry and the Commonwealth,"
The United States State Department had approved Romania as a potential buyer of the NSM coastal defense system in October 2020. Romania is expected to have purchased two coastal defense systems that would amount to four mobile launchers and two command and control nodes for the batteries. The exact quantity remains unclear. Deliveries are expected to be completed by September 2028. About 60% of the work will be performed in Kongsberg, Norway while 34% will be done by Raytheon at Tucson, Arizona.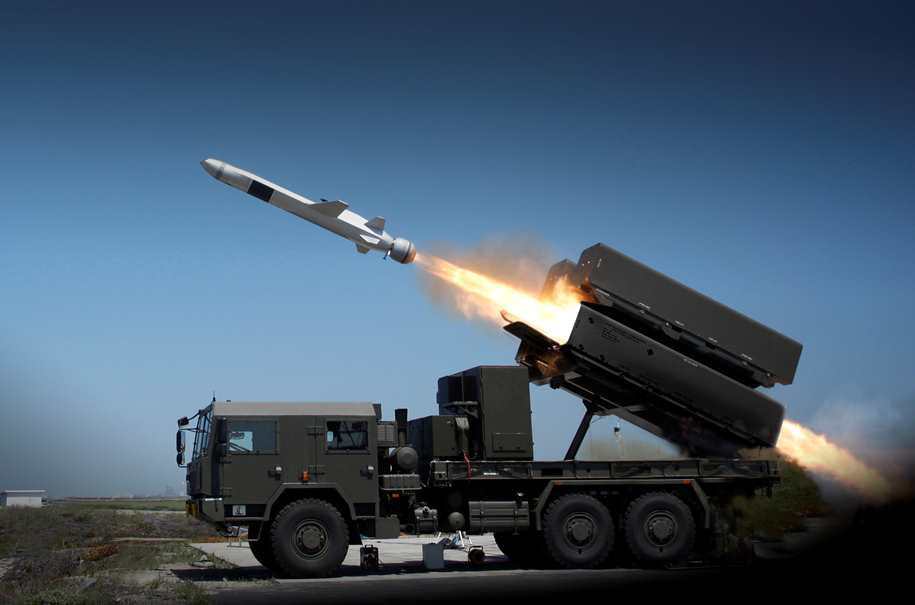 Developed in Norway, Kongsberg's NSM is a fifth-generation, highly capable, long-range, precision strike weapon designed to defeat heavily protected maritime targets in contested environments, with a secondary role for land attack. It can elude enemy radar and defense systems by flying at sea-skimming altitude and using evasive manoeuvres.
The NSM is in service or has been selected by 11 countries, including the US, Canada, Germany, and Norway. The UK and the Netherlands had purchased NSM in late 2022. In the UK, NSM will be fitted on a total of eleven Type 23 frigates and Type 45 destroyers. The missiles would equip air defense and command frigates as a replacement for the Harpoon anti-ship missile in Dutch service.