Polish Armed Forces To Form a New Division
On 9 January, Polish Deputy Prime Minister and Minister of Defense, Mariusz Blaszczak, announced the official formation of a new fifth division of the Polish Armed Forces – the 1st Legions Infantry Division. The division will be stationed in the North-Eastern region of Poland – Podlasie, at the Suwalki Gap. Its creation comes four years after Poland's last new division was formed – the 18th Mechanized Division stood up back in 2018.
Polish military outlet Defence 24 reported that the division will consist of four brigades (each composed of four battalions) and attachedthem will be an artillery brigade. This is supposedly a result of the experiences of the war in Ukraine that influenced the reformation of artillery units in the Polish Armed Forces.
At an event unveiling the new division at Białystok, Blaszczak said: "Ukraine was invaded by Russia. Our task, the task of the Polish authorities, is to build a strong Polish Army. So that the aggressor would not dare to attack our country."
Poland aims to bolster its defensive potential by keeping three main divisions in line in the East (the 16th Mechanized, 18th Mechanized and 1st Infantry Divisions) with two divisions in reserve in the West (11th Armored and 12th Mechanized).
The division will be equipped with the most modern vehicles and systems soon to be entering Polish service. An armored battalion equipped with M1A2 SEP v3 and the recently purchased M1A1 may be integrated into the division. It is certain that the attached artillery brigade will be equipped with the Polish AS Krab and Korean K9 howitzers that are a part of the vast modernization currently underway in the Polish Armed Forces.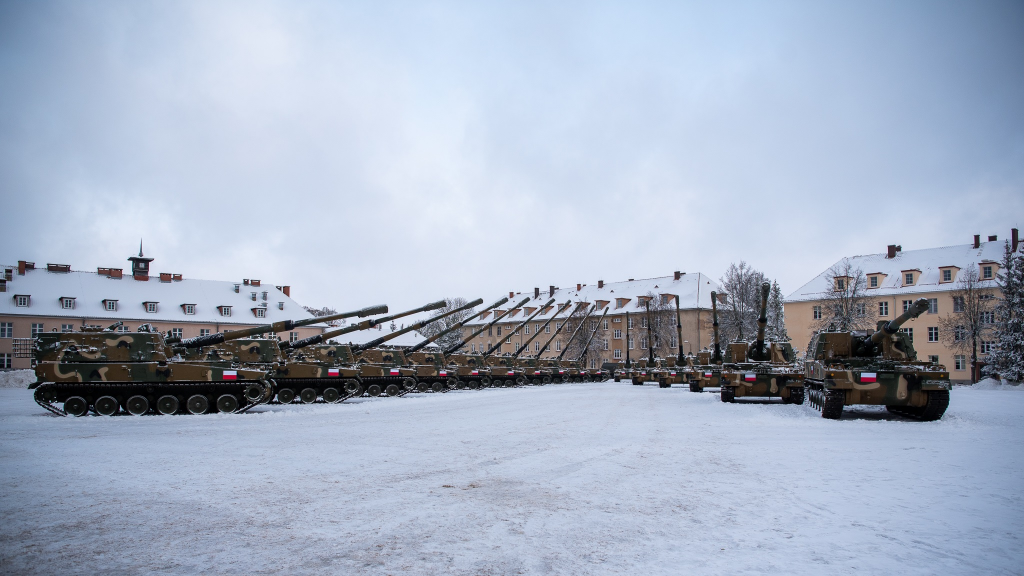 One such modernization underway is the reformation of the 11th Artillery Regiment into the 1st Artillery Brigade, part of 16th Mechanized Division. The regiment itself began to be developed into a brigade in December 2022 and was one of the first Polish units to receive Korean military hardware in form of an entire self-proppeled artillery battalion equipped with 24 K9 howitzers.
The 1st Infantry Division marks another milestone in Polish military reform and expansion, serving the means of bolstering national defense. Its placement in a strategic region shows the priorities of the Ministry of Defense and lessons learned from the War in Ukraine.