Mitsubishi Launches JS Agano, Japan's Sixth Mogami-class Stealth Frigate
On 21 December, Mitsubishi Heavy Industries held a christening and launching ceremony for JS Agano at the company's Nagasaki Shipyard. The sixth 3,900-ton Mogami-class multi-role frigate will begin fitting out and is expected to be handed over to the Japan Maritime Self-Defense Force by the end of 2023.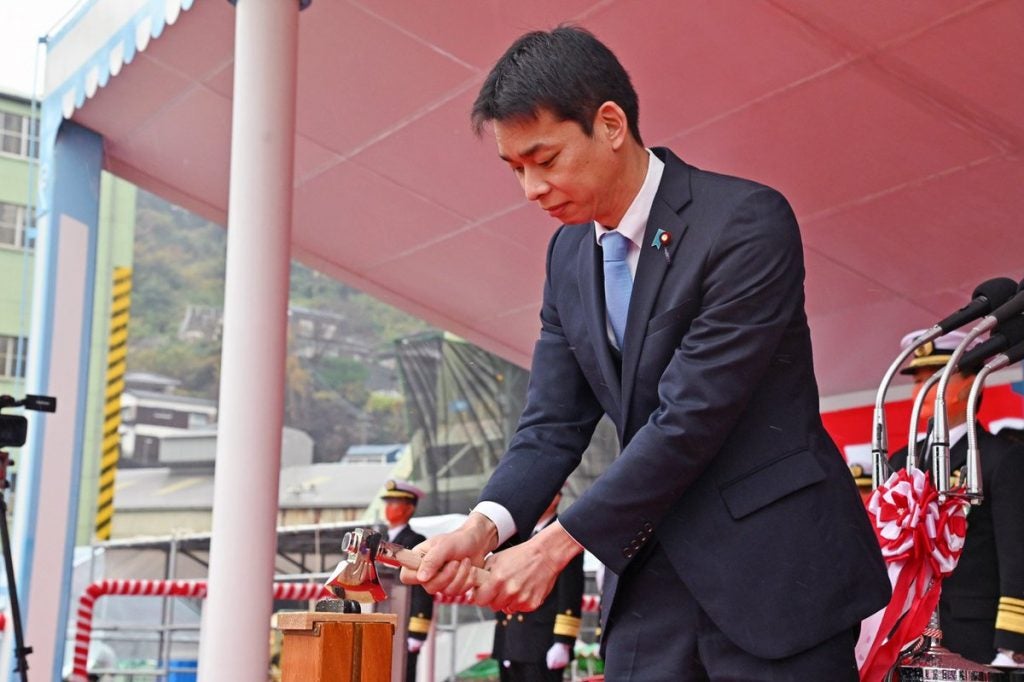 The Agano, in accordance with Japanese naval traditions, is named after a natural feature of Japan: the Agano river. The river flows through Fukushima and Niigata prefectures and empties into the Sea of Japan. The last Agano served in the Imperial Japanese navy during the Second World War, participating in the Battles of Guadalcanal and the Solomon Islands. Among her sisters, the names Noshiro and Yahagi were also present, names again used by the Mogami class today.

The Mogami class multi-role vessels were designed with the intention of providing a replacement for the Asagiri and Abukuma class surface combatants. Compared to the older models, heavy automation has allowed the class to only require a crew of 90 to operate the vessel, a more than half reduction from previous designs. Heavy computerization also enabled Mitsubishi to provide an "Advanced Integrated CIC" onboard for greater situational awareness.
The Mogami class's characteristics are as follows:
Length: 133 metres
Beam: 16.3 metres
Standard displacement: 3,900 tons
Maximum displacement: 5,500 tons
Weapons loadout:
16 Mk. 41 VLS tubes forward
1 BAE Systems Mk.45 mod.4 5-inch naval gun
8 MHI Type 17 anti-ship missiles
1 Raytheon SeaRAM for close in air defense
2 Japan Steel Works .50 caliber Remote Weapon Stations
Sea Mines and minelaying equipment
Type 12 anti-submarine torpedos
OZZ-5 underwater drones to remove naval mines
For sensors, the Mogami class has mostly been outfitted with domestic productions:
Mitsubishi Electric OPY-2 Radar and OAX-3EO/IR sensors
Hitachi OQQ-11 anti-mine and NEC OZZ-5 anti-submarine sonars
One SH-60L is also carried for aerial anti-submarine patrol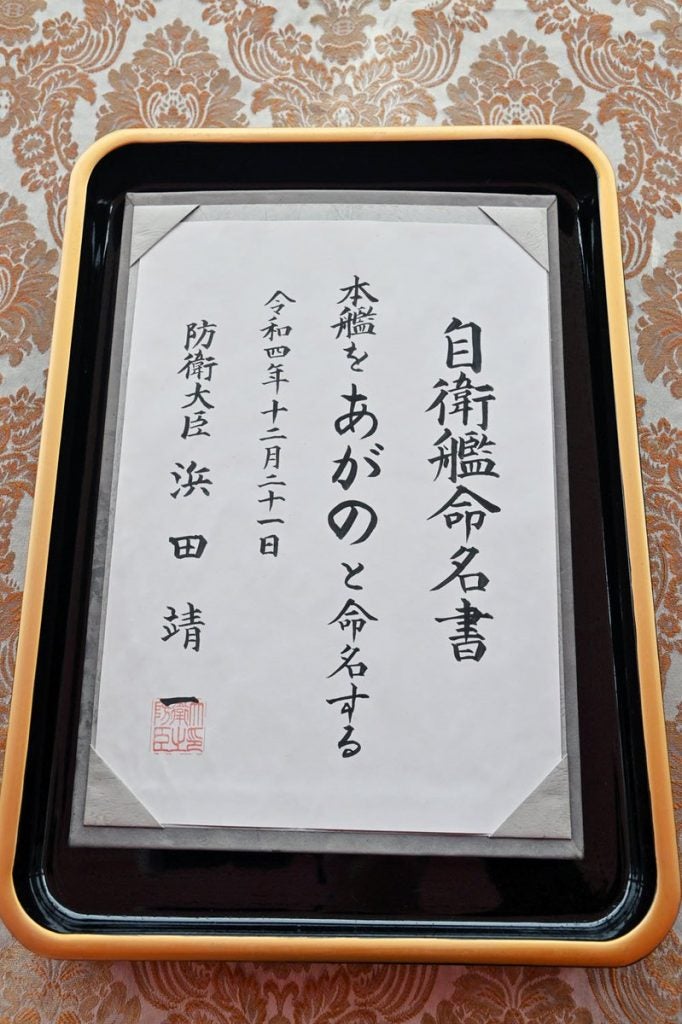 Two more hulls will be delivered next year for the fulfillment of the initial contract laid down in 2018, and two more have since been added to the order in FY2021. The two additional hulls will be constructed with Mk41 VLS systems already integrated instead of the fitted-for-but-not-with configuration of the current fleet.