UK Parliament Defence Chair Hints at Possible Aid to Taiwan Following High-profile British Visits
On Tuesday, 29 November, British members of parliament arrived in Taiwan where they met with top Taiwanese officials including Taiwanese foreign minister Joseph Wu and President Tsai Ing-Wen. According to House of Commons Foreign Affairs Committee Chair Alicia Kearns:
"This visit to Taiwan has long been a priority for the Foreign Affairs Committee. The UK is fortunate to enjoy strong cultural and trading ties with Taiwan, fostering shared ambitions on clean energy, education, advanced new technologies and more. The multiple challenges to security and prosperity across the globe make constructive ties between democracies, such as those enjoyed by the UK and Taiwan, all the more important. […]The Indo-Pacific, and the strength of our relationships in the region, is of huge importance to the UK. Within the Indo-Pacific region, Taiwan's voice is unique and invaluable. Over the course of our visit, the Committee looks forward to hearing from a range of individuals, from politicians to businesses and civil society groups."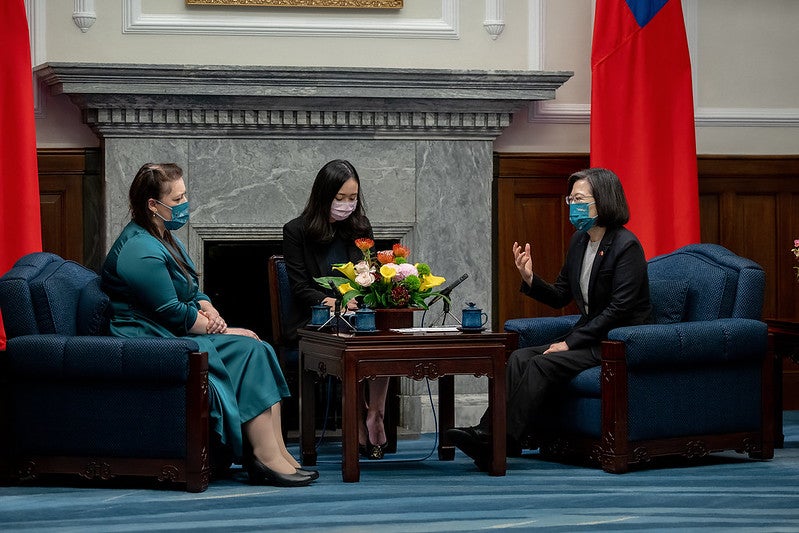 The meeting follows other high-profile British visits to Taiwan with UK trade minister Greg Hands visiting in the second week of November. All of these visits have been strongly protested by China although this did not approach the severity of the response to the visit by US Speaker of the House Nancy Pelosi earlier this year.
Having returned from the trip, the chair of the House of Commons Defence Committee Tobias Ellwood stated that there is "much more to explore" in terms of boosting British aid to Taiwan and professed support for arrangements which would see Britain provide arms and/or intelligence to the island nation; he promised that his committee will look into the matter more closely next year. According to Ellwood:
"Britain has stepped forward, more so than other nations, in helping Ukraine. Other nations then followed. There should be nothing preventing us doing the same again with Taiwan. […] There are so many lessons to be drawn from our timidity in Ukraine. The economic and security fallout is privately making many Western leaders realize the folly of not preventing the invasion in the first place."
The UK has proven itself to be one of the most active European states when it comes to security in the Indo-Pacific region. Britain was the first European country since World War II to have its troops train on Japanese soil alongside the Japanese Ground Self Defense Force and is a key member of AUKUS – arguably the most impactful multilateral security organization in the region other than the Quad. British companies are also involved in Taiwan's domestic effort to develop new submarines.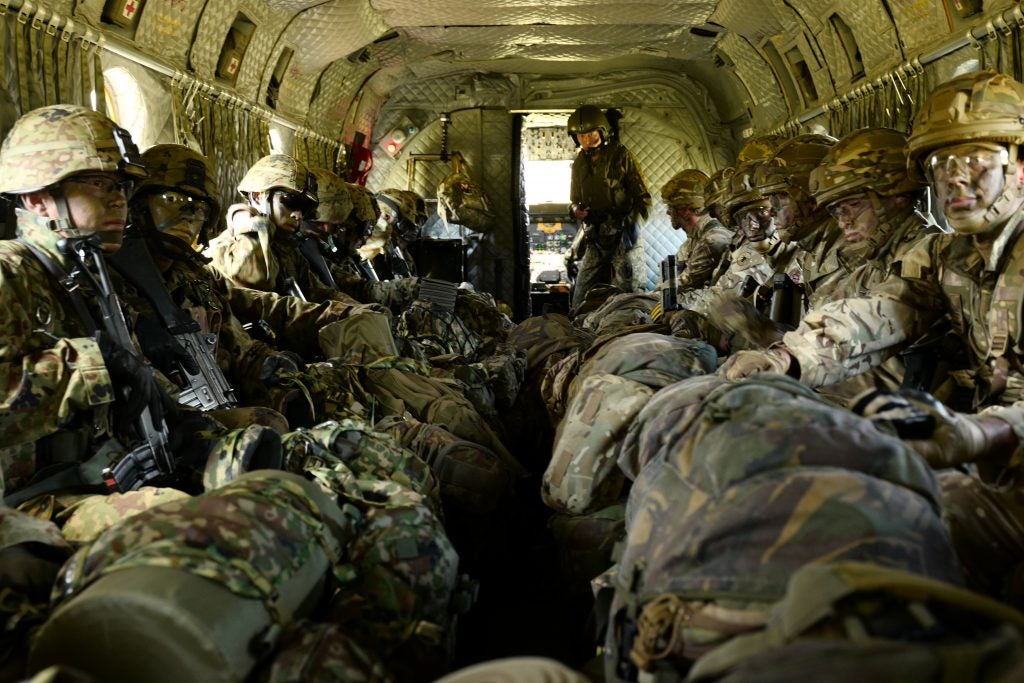 This week, Taiwanese President Tsai Ing-wen also welcomed a Polish parliamentary delegation and met with Idaho Governor Brad Little.