M23 Rebels Open To Dialogue With Government After Ceasefire
There may be hope for a cessation of hostilities on the eastern border of the Democratic Republic of the Congo, where government forces have been battling a resurgent rebel group known as the March 23 movement (M23). The leaders of several central African nations met in Luanda, Angola for a summit to negotiate a ceasefire to the conflict, which took effect at 6PM local time on Friday, November 25. Signatories of the agreement included the heads of state of DR Congo, Angola, Burundi, Rwanda, and former President Uhuru Kenyatta. A statement released after the summit demands the withdrawal of rebel forces from recent territorial gains, stating "If M23 refuses to disengage and liberate all the territory they currently hold, the… heads of state will instruct the regional forces to pressure them into submission". Of note is that Rwandan President Paul Kagame gave his signature, but sent his foreign minister in his stead during the talks.
The ceasefire comes on the heels of rapid advances made by the M23 aiming towards the Congolese border city of Goma, which the group had seized previously a decade prior in a similar offensive. Beaten back by a combination of Congolese troops and UN peacekeepers then, the group does not seem daunted by attempting to re-take the city. This would prove difficult as troops from the East African Community are bolstering the peacekeeping forces including over 700 Kenyan soldiers.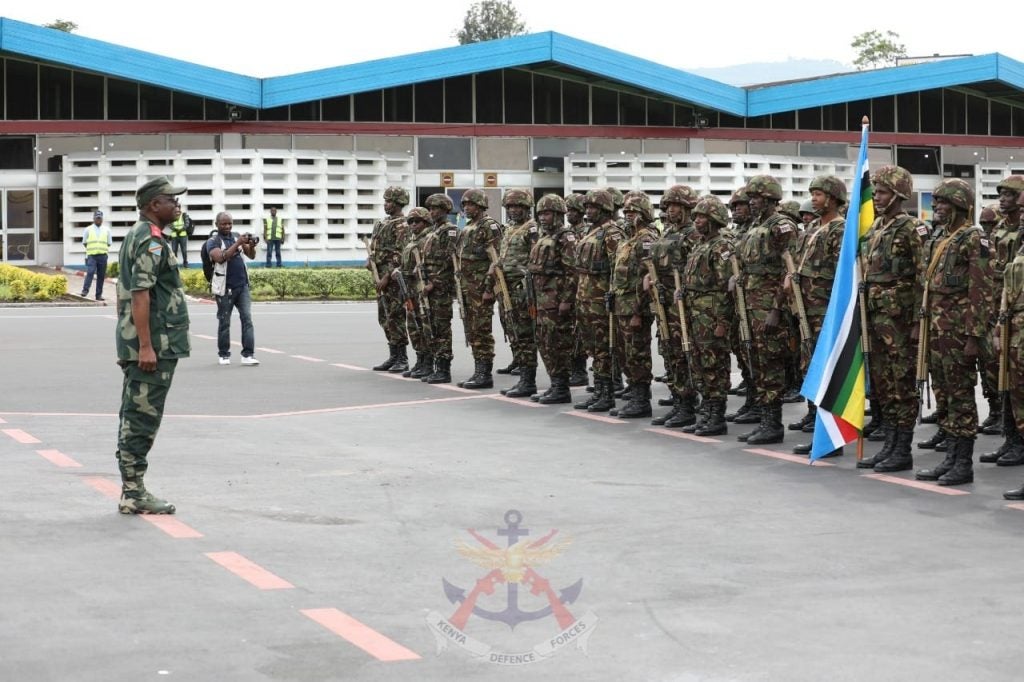 After an initial statement from M23 stating that they were not concerned by the ceasefire, on Friday the leader of M23, Bertrand Bisimwa, made an appeal to dialogue directly with the DRC government stating that, "The M23 respect the ceasefire as recommended by the heads of state". Despite this, the group has indicated an unwillingness to withdraw from the areas they have already taken or to disarm. This will likely not help the group's appeal as the government has designated them a "terrorist group". Meanwhile Congolese citizens in Goma have expressed their discontent with the ceasefire, believing it to not go far enough in enforcing the removal of the M23.