Japan's Maritime Self-Defense Force Conducts First Test Firing of SM-3 IIA from JS Maya
The Japan Maritime Self-Defense Force (JMSDF) carried out two test firings of the Standard Missile 3 (SM-3) Block IIA. last week. The test firings took place in the waters off the coast of Kauai, Hawaii. This event marked the first time a Japanese ship fired the Block IIA, the latest variant of the SM-3. The SM-3 Block IIA naval surface-to-air missile system is designed to engage and destroy ballistic missile.
According to the Missile Defense Agency's press release:

The first live fire event demonstrated a successful engagement of a Standard Missile 3 (SM–3) Block IIA fired from the JS Maya (DDG 179) against a medium range ballistic missile T4-E target. The JS Maya tracked and fired on the target successfully destroying it over the Pacific Ocean. This is the first time a Japanese Maya-class destroyer has fired a SM–3.
The second live fire exercise demonstrated a successful integrated air and missile defense scenario using SM–3 Blk IB and a SM–2 Blk IIIB missiles fired from the JS Haguro (DDG-180) against a short range ballistic missile (SRBM) target and an Anti-Air Warfare engagement against a BQM-177.

About the SM-3: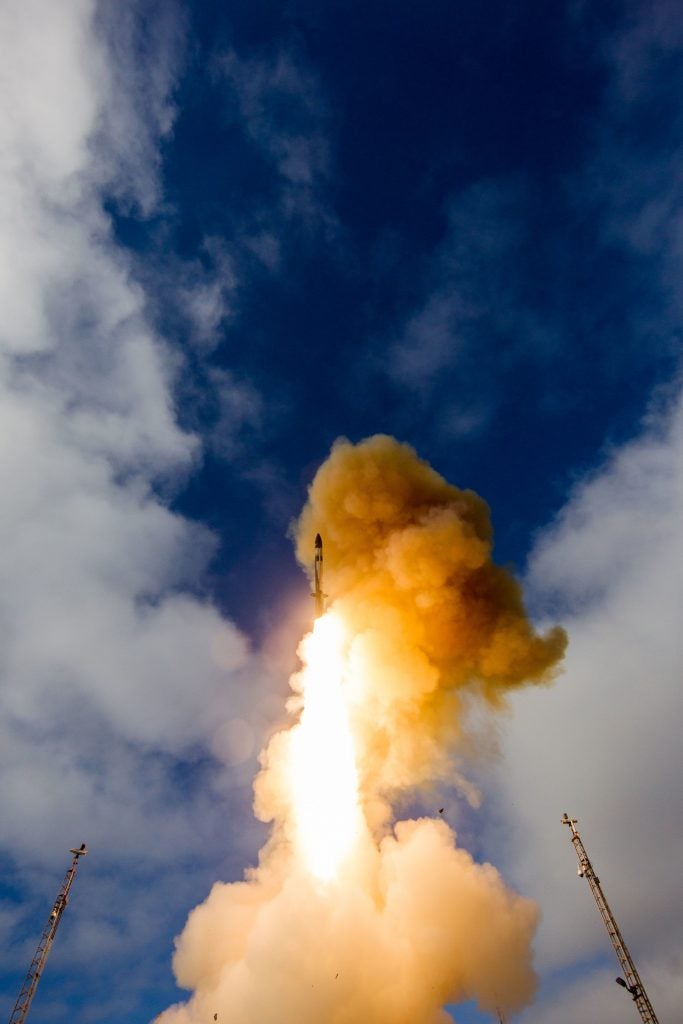 The Standard Missile 3 (SM-3) was developed by the United States in partnership with Japan. The missile is the mainstay exo-atmospheric component of the Aegis Ballistic Missile Defense System (ABMD). The SM-3 is equipped with a Kinetic Kill Vehicle (KKV), which carries an infrared seeker that searches for the target in its Field of View (FOV), the KKV then collides with the target, disabling it.

The SM-3 Block IIA is the latest block of the SM-3 family, this version upgrades the SM-3's second and third-stage booster from the prior 13.5 inch diameter to a 21 inch diameter, with the improved propulsion system expanding the system's coverage against incoming threats. In addition to the propulsion upgrades, the Block IIA also features upgrades to the KKV seeker and associated technologies to enhance seeker performance. Japan's Maritime Self-Defense Force has eight ships equipped with the Aegis BMD system, the latest of which is the Maya class, a modified version of the Atago class ships.