Brazil Selects Centauro II Armored Car
The Centauro II, offered by Società Consortile IVECO Fiat – OTO Melara (CIO), has won the Brazilian VBC CAV MSR 8×8 tender. Brazil has been searching for a tank destroyer armored for some time with the program coming to a head with the issuing of a request for proposals in March 2021. IVECO already provide Brazil's VBTP-MR Guarani armored personnel carriers.
The Brazilian Army's requirement is known as 'Viatura Blindada de Combate de Cavalaria – Média Sobre Rodas' (VBC Cav – MSR – 8X8) – meaning Armored Combat Cavalry Vehicle – Medium On Wheels. The VBC Cav MSR will replace Brazilian Army's aging fleet of over 400 EE-9 Cascavel armored cars which currently serve alongside Brazil's Leopard 1 main battle tanks. The EE-9 Cascavel's 90mm gun is no longer capable of reliably overcoming all potential threats and a new vehicle with a larger gun was deemed necessary.
CIO's Centauro II was shortlisted in July, and in a disclosure of final ranking announcement it was announced that the Centauro II a beat out competition from GDLS' LAV700AG and Norinco's ST1-BR. The Material Directorate of the Brazilian Army's Logistic Command (COLOG) announced that phase two of the program ended on 25 November and 'best and final offers' from the bidders has been analysed with CIO coming first.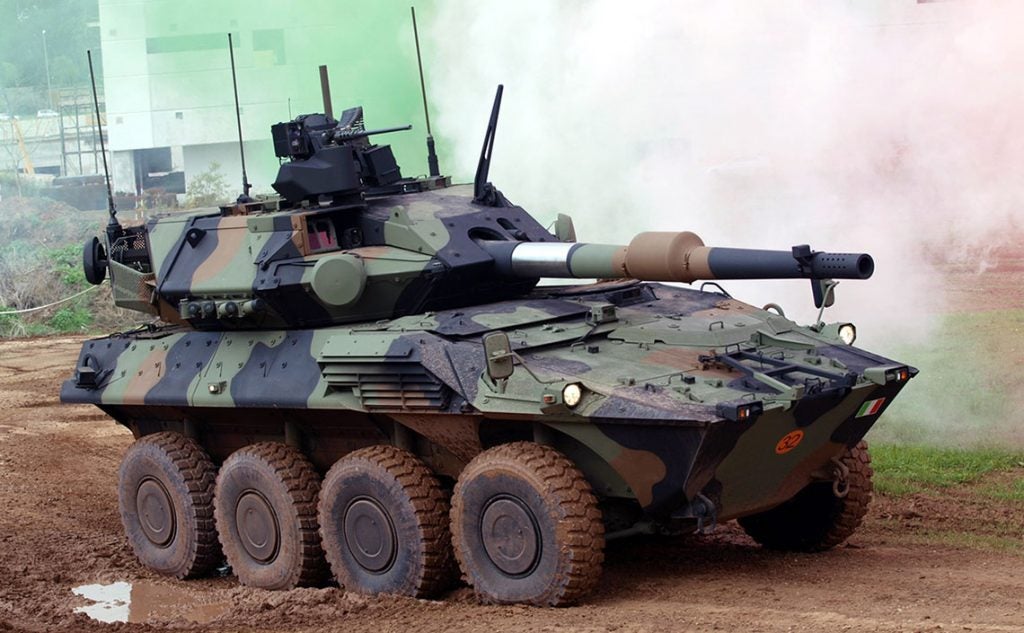 The final ranking announcement stated that "The company placed first in the ranking is invited to sign the initial contract for the delivery of samples, planned for December 5, 2022."
Brazil plans to procure just over 220 VBC Cav MSRs with an initial tranche of 98. The new vehicles will be crewed by three men: a commander, a gunner and a loader. The Centauro II's will be armed with the 120/45mm smoothbore gun from OTO Melara. This will represent the Brazillian Army's most significant mobile direct fire system. CIO state that the gun can fire 120mm NATO APFSDS and multi-role munitions.
The 8×8 Centauro II is powered by a 720HP engine from IVECO, has a digital tyre pressure control system but the tyres are also capable of running flat. CIO state that the Centauro II has a redesigned hull chassis and turret design and add-on ballistic armor compared to older iterations of the vehicle. CIO say the vehicle's protection is tested to the AEP 55 standard and "capable of handling threats such as mines, IEDs and the latest-generation kinetic munitions."