US Navy Intercepts Huge Explosives Shipment From Iran to Yemen
More than 170 tons of explosive chemicals were found on a fishing vessel in the Gulf of Oman last week as it traveled from Iran to Yemen, according to the U.S. Naval Forces Central Command. The ship and its four Yemeni crew members were intercepted by the US Coast Guard ship John Scheuerman and the guided-missile destroyer USS The Sullivans as they crossed from Iran along a route that has historically been used to smuggle weapons to the Houthis in Yemen, according to a statement from the Central Command.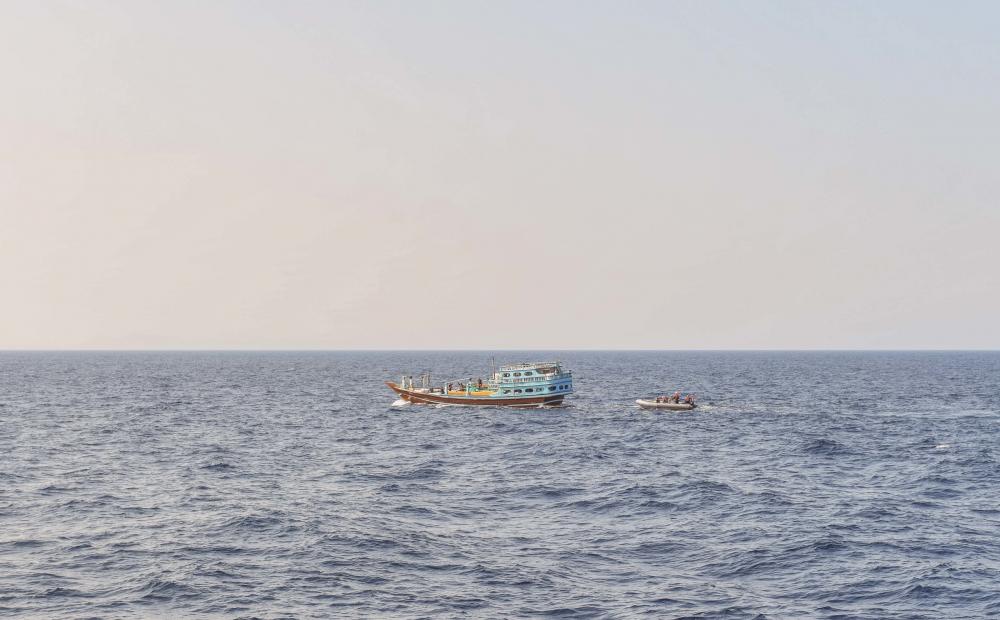 The ship, which was captured by US forces with the aid of the patrol coastal ship USS Hurricane, contained almost 70 tons of ammonium perchlorate, a potent oxidizer commonly used in the production of rocket and missile fuel and explosives. According to the navy's statement, this is the first time the chemical compound has been seized. During the search of the boat, more than 100 tons of urea fertilizer, which can be used to make explosives, were also discovered.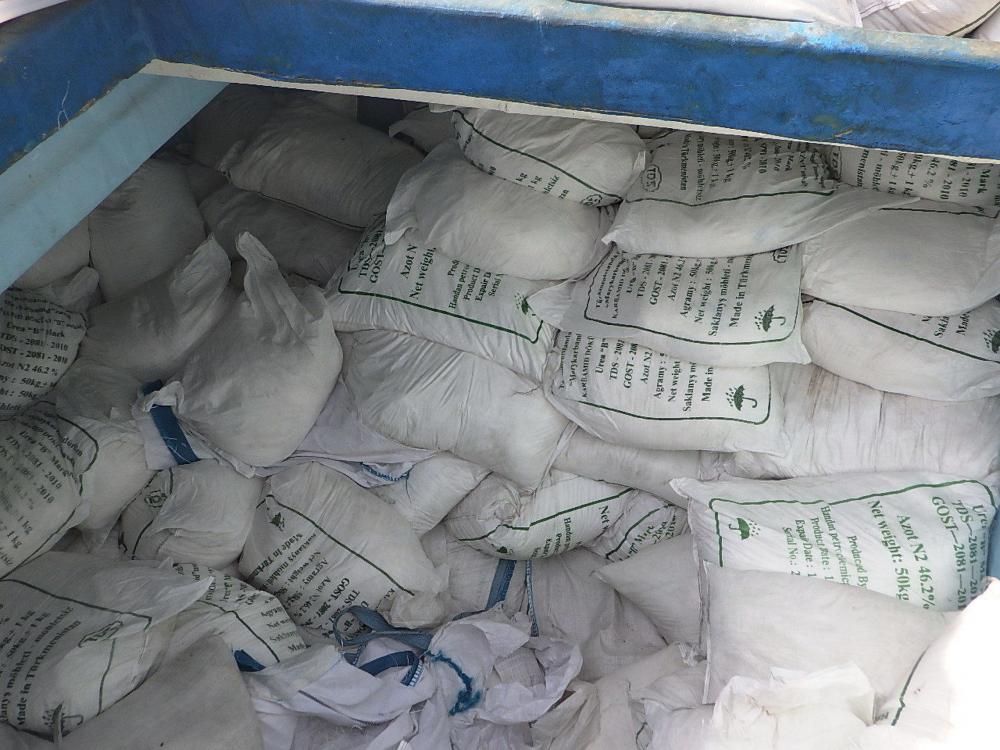 Vice Admiral Brad Cooper, Commander of the US Naval Forces Central Command, commented on the material found on board and noted that it was sufficient to launch more than a dozen medium-range ballistic missiles. General Michael Erik Kurilla, the commander of the US Central Command for the Middle East (CENTCOM), said, "Alongside our partner forces, CENTCOM is committed to security and stability of the region and to deterring the illegal and destabilizing flow of lethal material into the region over land, in the air, and at sea,"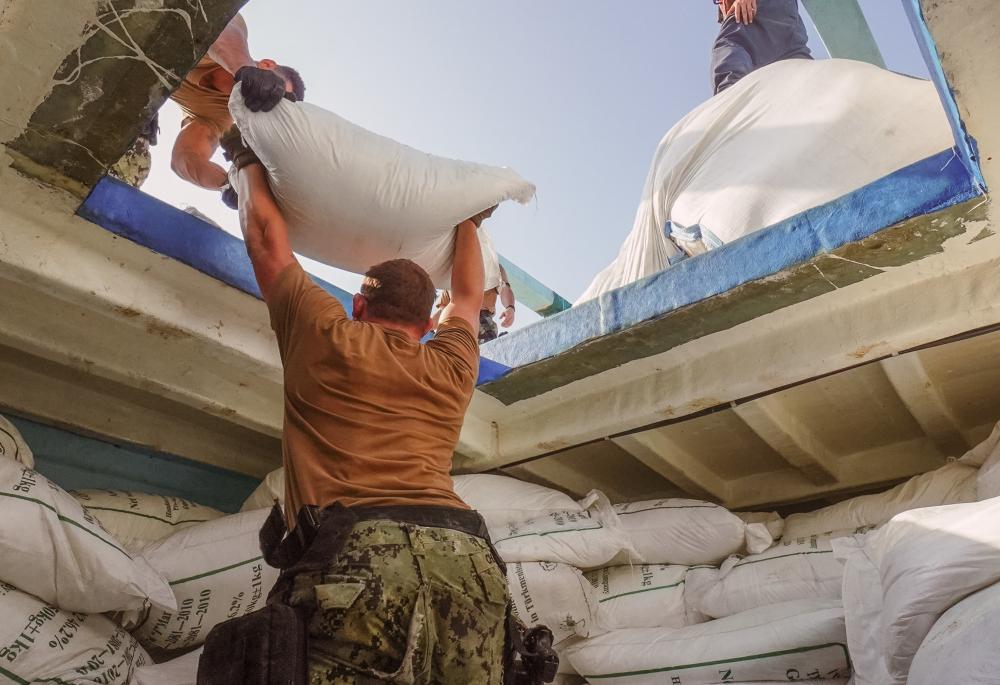 NAVCENT states that on November 13, the ship was sunk in the Gulf of Oman after US forces concluded that it posed a navigational risk to commercial vessels. The four crew members who attempted to smuggle explosives to Yemen were apprehended and transferred to Yemen. It was also emphasized in the statement that the direct or indirect procurement, sale, or transfer of weapons to the Houthis violates UN Security Council resolutions and US sanctions.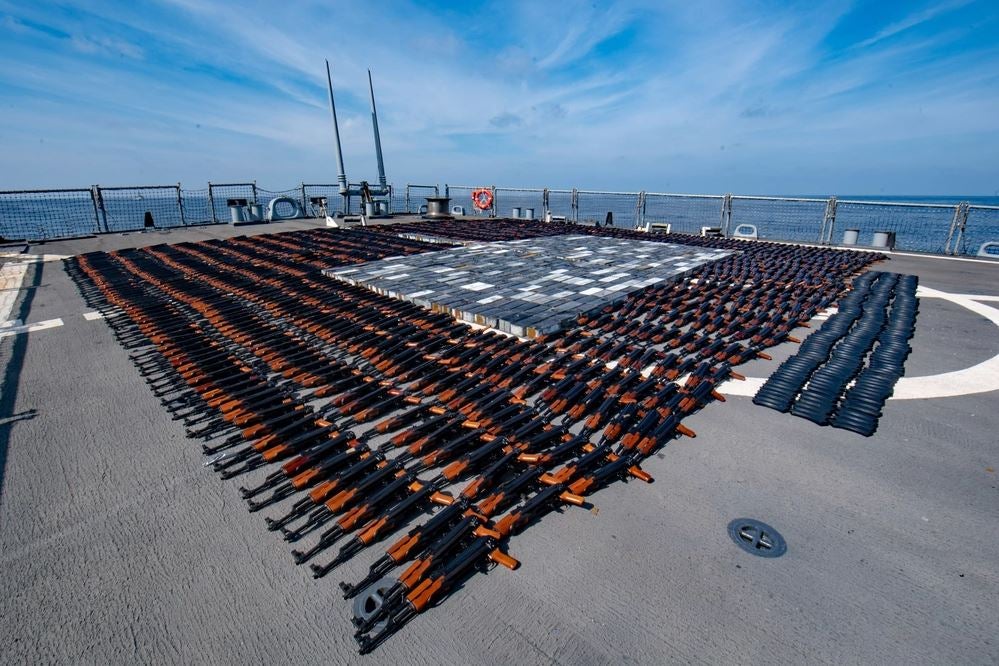 The guided-missile destroyer USS Cole (DDG 67) and patrol coastal ship USS Chinook (PC 9) intercepted another fishing vessel that was attempting to smuggle 40 tons of urea fertilizer in the Gulf of Oman earlier this year. Along this route, the US intercepted around 8,700 "illicit weapons" last year, including anti-tank missiles made in Russia, Russian PKM machine guns, thousands of Chinese Type 56 assault rifles. Although the US Navy stated after each operation against illegal arms smugglers in the Arabian Sea that such actions violated UN Security Council Resolution 2216 and international law, this did not change the Iranian regime's attitude, which continues to deliver weapons to the Houthis in Yemen.