Sweden Moving Away From NH90
Since 2001 the Swedish Armed Forces have utilized 18 NH90TTH helicopters in the utility/transport configuration. Eight of them were intended for the Swedish Coast Guard (Kystvakten) and six of them were intended for the Navy (Sjøforsvaret). Five of them have been domestically modified to conduct ASW and SAR/CSAR operations. According to initial plans 14 aircraft had to be operational in 2008, but the date was continuously postponed.
After Australia and Norway, Sweden is now set to be the third country to step away from the NH-90 helicopter, manufactured by NHIndustries. Concerns were first raised earlier this year, now senior Swedish officers have stated that the aircraft does not fully fulfil its tasks. The costs of maintenance and operations are much more expensive in comparison to the NH90's main competitor – the UH-60 Black Hawk.
Sweden received its first Black Hawks in 2012, and from 2013 onwards they quickly showed their full potential during operations in Afghanistan. It took only two years to achieve their full combat readiness and an hour of UH-60 operations costs Swedish taxpayers 40,000 Swedish Krona while an NH90 flight hour reportedly costs six times more.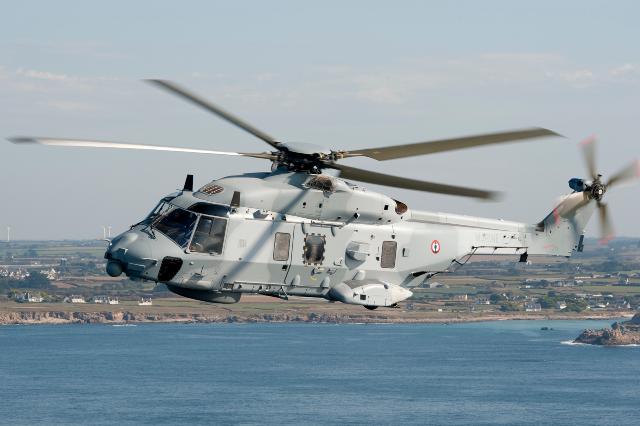 Increasing maintenance issues and availability issues has led to disappointment with the NHIndustries aircraft and as a result Sweden has opted to cease the use of NH90s in the near future. As previously noted two operators of the NH90, Australia and Norway, have already followed the same course of action. In June 2022 Norway terminated its contract with immediate effect due to NH90 being unable to meet the requirements set by its armed forces.
In a statement Airbus, one of NHI's parent companies, said: "NHI acknowledges the latest study issued by the Swedish armed forces regarding the future of its military capability and subsequently its recommendation to rationalise its future helicopter fleet with a reduced number of platforms (including the phasing out of their current NH90 fleet)."
With a void being created, it is very likely that Sikorsky's Black Hawk will be the go-to solution for the Swedish Armed Forces in the future. As in the case of NH90, it is likely that Stockholm will prefer domestic integration and modification to standard utility helicopters if permission for such would be received. Further statements and declarations by the Swedish Ministry of Defense are expected in regard to this matter.
Cover picture provided by NHIndustries.